Trailrunning - Unlocking the Potential for Adventure and Fitness
Apr 20, 2021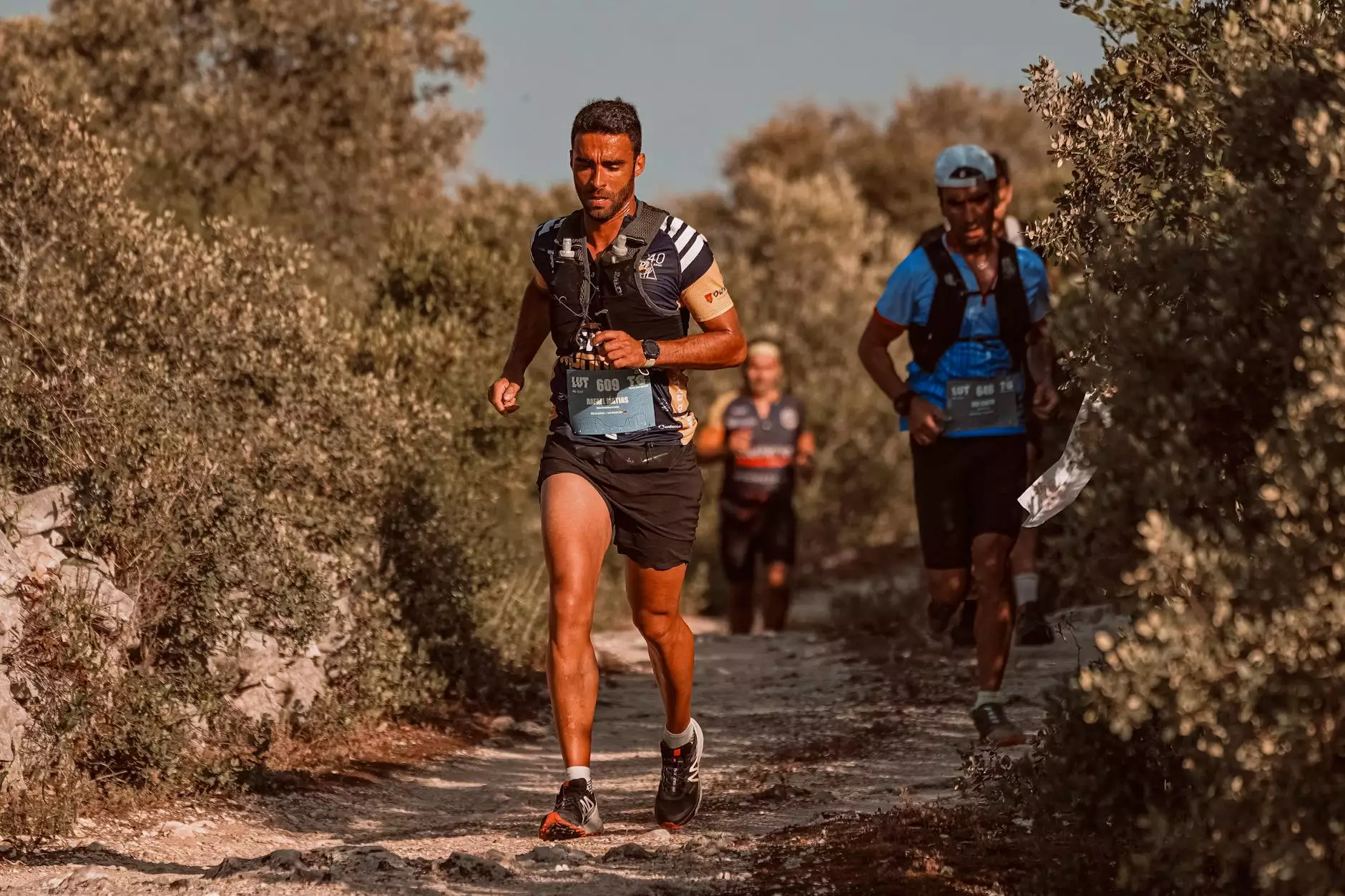 The Thrill of Trailrunning
Are you craving a new way to challenge your fitness routine? Look no further! Rising Phoenix Fitness welcomes you to the invigorating world of trailrunning. Join our community of passionate outdoor enthusiasts, as we explore the breathtaking trails that lead to enhanced physical and mental well-being.
The Benefits of Trailrunning
Trailrunning is more than just a workout; it's an immersive experience that delivers a multitude of benefits for your body and mind. Whether you are a seasoned runner looking for a fresh perspective or a novice seeking an adventurous start, trailrunning offers something for everyone.
1. Enhanced Cardiovascular Fitness
Trailrunning engages your cardiovascular system in unique ways, pushing your heart and lungs to adapt to ever-changing terrains. The uneven surfaces and natural obstacles provide constant challenges that elevate your heart rate, improve endurance, and increase overall cardiovascular fitness.
2. Strengthened Muscles and Joints
The varied terrain of trails demands the engagement of different muscles compared to traditional road running. As you navigate inclines, descents, and uneven surfaces, your leg muscles, core, and stabilizing muscles are constantly activated, leading to improved strength and joint stability.
3. Mental Resilience and Stress Relief
Connecting with nature through trailrunning has remarkable mental health benefits. The serene ambiance of the trails combined with the physical exertion helps alleviate stress, reduce anxiety, and increase mental resilience. The therapeutic effects of immersing yourself in natural surroundings can be truly transformative.
4. Immersed in Nature's Splendor
Escape the confines of city life and dive into the beauty of nature. Trailrunning allows you to explore stunning landscapes, witness breathtaking vistas, and encounter wildlife along the way. Each trail presents a unique tapestry of flora and fauna, inviting you to immerse yourself in the wonders of the great outdoors.
Tips for Beginner Trailrunners
1. Start Slow and Gradually Increase Intensity
Embarking on a trailrunning journey requires patience and consistency. Begin with shorter, easier trails to familiarize yourself with the challenges and build endurance. Gradually increase the intensity and duration of your runs as your fitness progresses.
2. Invest in Proper Trailrunning Shoes
Choose trailrunning shoes that provide ample stability, traction, and protection. The rugged terrain demands footwear designed specifically for trail conditions. Proper shoes will enhance your performance, reduce the risk of injuries, and ensure a more enjoyable experience.
3. Stay Hydrated and Fuel Your Body
Trailrunning requires proper hydration and nutrition to sustain your energy throughout the run. Carry a hydration pack or handheld water bottle to ensure you stay hydrated. Incorporate energy-rich snacks, such as trail mix or energy bars, to fuel your body during longer runs.
4. Respect Trail Etiquette and Leave No Trace
As trailrunners, it is our responsibility to preserve and protect the natural environment we enjoy. Observe trail etiquette by yielding to hikers, giving way to faster runners, and respecting any trail-specific rules. Always leave the trails as you found them, disposing of waste appropriately and minimizing your impact on the surroundings.
Join the Rising Phoenix Fitness Trailrunning Community
Ready to take your running journey to the next level? Join Rising Phoenix Fitness and become a part of our vibrant trailrunning community. Benefit from expert guidance, connect with fellow enthusiasts, and participate in organized trailrunning events that cater to all levels of experience.
Immerse yourself in a world where adventure and fitness converge. Unleash your potential, embrace the trails, and let Rising Phoenix Fitness empower you on your trailrunning journey.
Tags: trailrunning, fitness, outdoor, running, adventure, health, Rising Phoenix Fitness