Fatigue - Overcoming Exhaustion for Optimal Health
Mar 28, 2020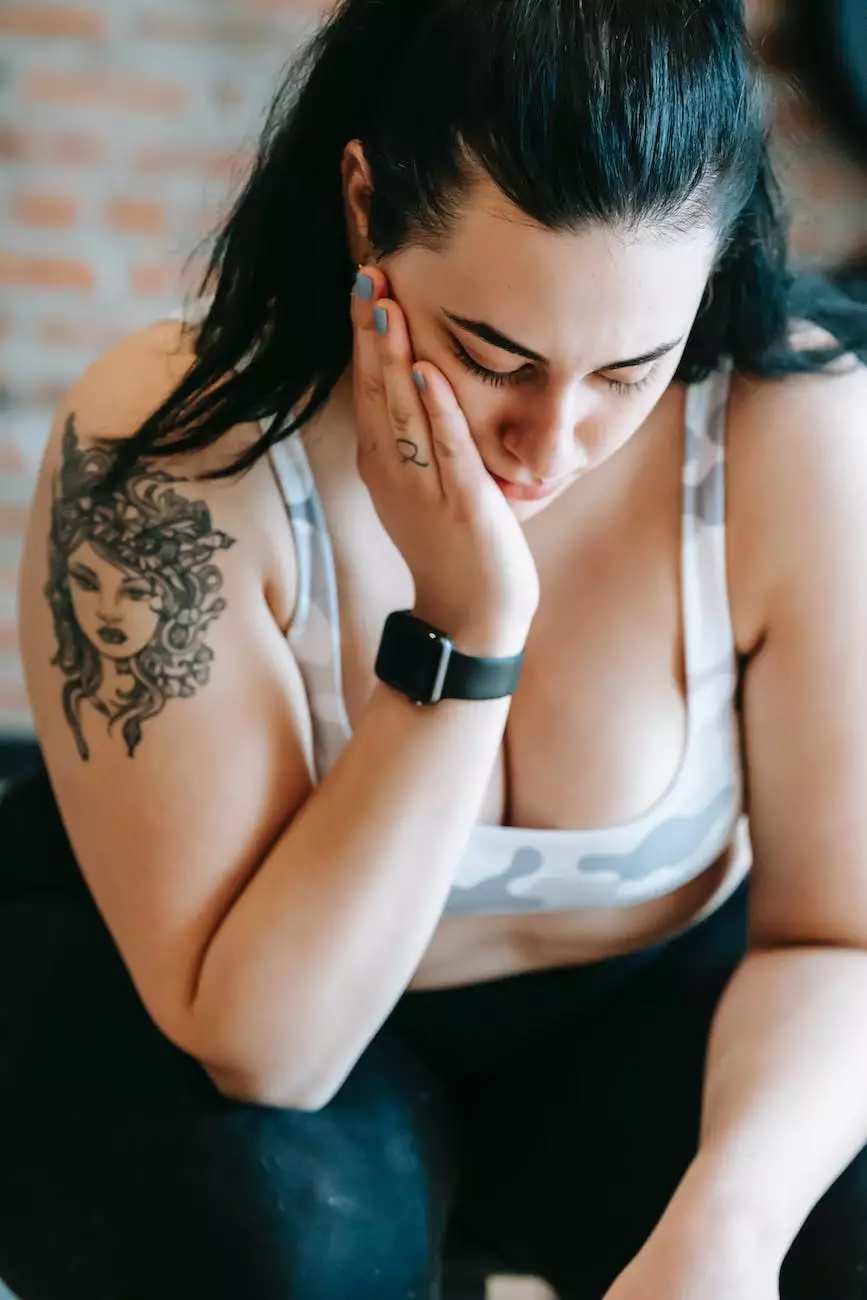 Welcome to Rising Phoenix Fitness, your ultimate destination for achieving optimal health and wellness. In this article, we will explore the topic of fatigue - a common issue affecting many individuals. We will provide you with valuable insights, tips, and strategies to overcome fatigue and boost your energy levels naturally. Our aim is to support your journey towards a vibrant and energized lifestyle. Let's dive in!
The Impact of Fatigue on Health
Fatigue can significantly impair our productivity, focus, and overall quality of life. It not only affects our physical well-being but also has a profound impact on our mental and emotional health. Constant exhaustion can lead to increased stress levels, decreased motivation, and compromised immune function. To break free from the cycle of fatigue, it is vital to address the root causes and implement effective strategies.
Understanding the Root Causes of Fatigue
Fatigue can have various underlying causes that range from lifestyle choices to medical conditions. By identifying and addressing these factors, we can effectively manage and overcome fatigue. Some common causes include:
Nutrition Deficiencies: A diet lacking in essential nutrients can contribute to feelings of fatigue. Ensuring a well-balanced diet rich in vitamins, minerals, and antioxidants is crucial for sustained energy levels.
Poor Sleep Quality: Inadequate sleep or poor sleep quality can leave you feeling exhausted. Establishing a consistent sleep routine, creating a conducive sleep environment, and practicing relaxation techniques can significantly improve your sleep quality.
Chronic Stress: Prolonged exposure to high-stress levels can deplete your energy reserves. Adopting stress management techniques such as meditation, yoga, or engaging in hobbies can alleviate fatigue caused by chronic stress.
Sedentary Lifestyle: Lack of physical activity can lead to muscle weakness and a decrease in overall energy levels. Regular exercise, tailored to your fitness level, can enhance cardiovascular health, boost energy, and combat fatigue.
Underlying Medical Conditions: Certain medical conditions, such as anemia, thyroid disorders, or chronic fatigue syndrome, can contribute to fatigue. Consulting with a healthcare professional for diagnosis and treatment is advisable.
Effective Strategies to Overcome Fatigue
To combat fatigue and reclaim your vitality, it is essential to incorporate healthy habits and make positive lifestyle changes. Here are some tried-and-tested strategies:
1. Prioritize Nutrition:
Eating a wholesome diet is key to maintaining optimal energy levels. Consume a variety of nutrient-dense foods, including fresh fruits, vegetables, whole grains, lean proteins, and healthy fats. Avoid excessive consumption of processed foods, sugary snacks, and caffeinated beverages, as they can lead to energy crashes.
2. Optimize Sleep Habits:
Establish a consistent sleep schedule and create a sleep-friendly environment. Ensure your bedroom is cool, dark, and quiet, promoting deep, uninterrupted sleep. Avoid electronic devices and stimulating activities before bedtime, and consider implementing relaxation techniques such as meditation or reading to wind down.
3. Manage Stress Effectively:
Stress management plays a crucial role in combating fatigue. Incorporate stress-reducing practices into your daily routine, such as deep breathing exercises, yoga, or engaging in activities that bring you joy. Prioritize self-care and make time for activities that help you relax and rejuvenate.
4. Incorporate Regular Exercise:
Regular physical activity not only boosts your overall fitness but also helps improve energy levels. Engage in activities you enjoy, such as walking, jogging, swimming, or cycling. Aim for at least 150 minutes of moderate-intensity exercise per week, and gradually increase duration and intensity as your fitness improves.
5. Stay Hydrated:
Proper hydration is vital for maintaining energy levels and overall well-being. Make sure to drink an adequate amount of water throughout the day and limit your consumption of sugary drinks and alcohol, which can contribute to dehydration and fatigue.
6. Seek Professional Guidance:
If fatigue persists despite implementing lifestyle changes, it is advisable to consult with a healthcare professional. They can evaluate your symptoms, perform necessary tests, and provide personalized recommendations based on your unique needs.
Conclusion
Overcoming fatigue is a journey that requires commitment, self-care, and implementing holistic lifestyle changes. By prioritizing nutrition, optimizing sleep habits, managing stress effectively, incorporating regular exercise, and seeking professional guidance when needed, you can successfully combat fatigue and experience a renewed sense of vitality and well-being.
At Rising Phoenix Fitness, we are dedicated to supporting you on your path to optimal health. Stay tuned for more informative articles, tips, and inspiration on our blog to help you lead a vibrant, energy-filled life.