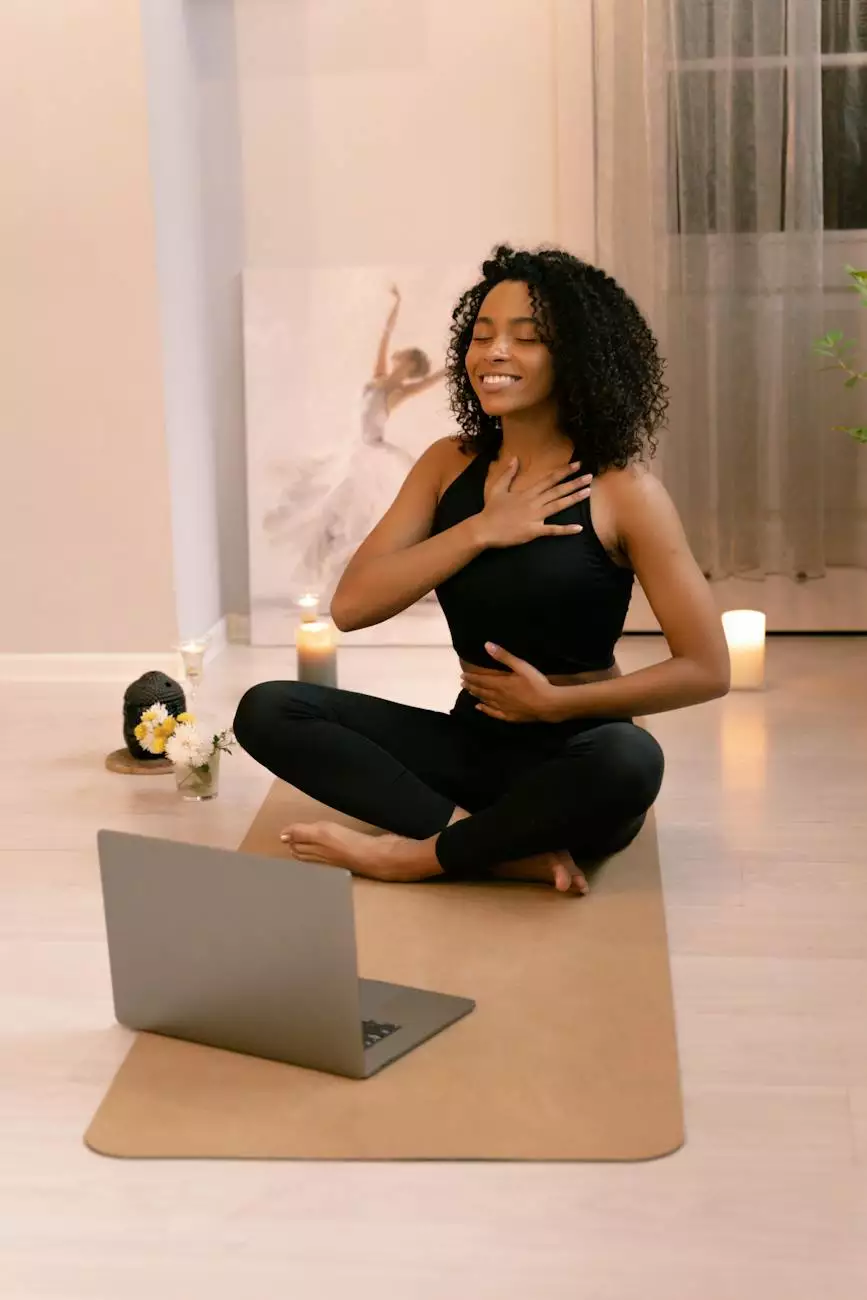 Welcome to the Lifestyle section of Rising Phoenix Fitness, your ultimate destination for all things related to Health - Nutrition Diets and Fitness. Here, you will find a wealth of valuable information and expert advice on how to lead a healthier and more fulfilling lifestyle.
1. The Importance of a Balanced Lifestyle
Achieving a balanced lifestyle is crucial for overall well-being. At Rising Phoenix Fitness, we understand that leading a healthy life goes beyond just physical fitness. It involves nourishing your body with the right nutrition, maintaining mental and emotional stability, and incorporating regular exercise into your daily routine.
We aim to provide you with comprehensive insights on how to strike a harmonious balance between work, family, and personal life. Through our in-depth articles, you will discover strategies to manage stress, improve sleep quality, and enhance your overall happiness quotient.
2. Nutrition: Fueling Your Body for Optimal Performance
Proper nutrition is the foundation of good health. Our team of experienced nutrition experts at Rising Phoenix Fitness is dedicated to empowering you with the knowledge to make informed dietary choices. Whether you are looking to lose weight, build muscle, or simply maintain a healthy weight, we have got you covered.
From debunking popular diet myths to offering delicious and nutritious meal plans, we provide you with guidance to fuel your body for optimal performance. Explore our articles on superfoods, macronutrients, vitamins, and minerals to understand how they impact your overall health and fitness goals.
3. Fitness: Tailoring Workouts to Your Needs
When it comes to fitness, one size does not fit all. At Rising Phoenix Fitness, we acknowledge that everyone has unique goals and requirements. Our team of certified fitness trainers is passionate about helping you design a workout routine that suits your body type, fitness level, and personal preferences.
From strength training to cardiovascular exercises, our articles cover a wide range of fitness topics. Whether you are a beginner looking to kick-start your fitness journey or an experienced athlete seeking to break through plateaus, our expert tips and workout plans will guide you towards success.
4. Mental and Emotional Well-being
Achieving a healthy lifestyle involves nurturing your mental and emotional well-being as well. Rising Phoenix Fitness believes in the power of a positive mindset and its impact on overall health. In this section, you will find valuable resources on managing stress, improving self-esteem, and cultivating mindfulness.
Our articles explore various practices such as meditation, yoga, and relaxation techniques to help you achieve inner balance and develop resilience in the face of life's challenges. We believe that a healthy mind is the foundation for a healthy body, and our aim is to equip you with the tools to achieve both.
5. Lifestyle Tips and Hacks
In addition to the core aspects of nutrition, fitness, and mental well-being, the Lifestyle section of Rising Phoenix Fitness also offers practical tips and hacks to make healthy living easier and more enjoyable. From stress-free meal prepping to healthy snack ideas, we provide you with actionable advice that you can incorporate into your daily life.
Learn how to strike a balance between socializing and maintaining a healthy diet, discover ways to stay motivated on your fitness journey, and find creative ways to incorporate exercise into your busy schedule. Our aim is to make healthy living a sustainable and enjoyable lifestyle choice.
6. Stay Updated with Rising Phoenix Fitness
Make sure to bookmark our Lifestyle section and stay up-to-date with the latest articles and insights from Rising Phoenix Fitness. We are committed to providing you with the most comprehensive and detailed information on Health - Nutrition Diets and Fitness.
Remember, a healthy lifestyle is a journey, and we are here to guide you every step of the way. Trust Rising Phoenix Fitness to be your go-to source for all your lifestyle needs. Join our community today and start your transformation towards a healthier, happier you.