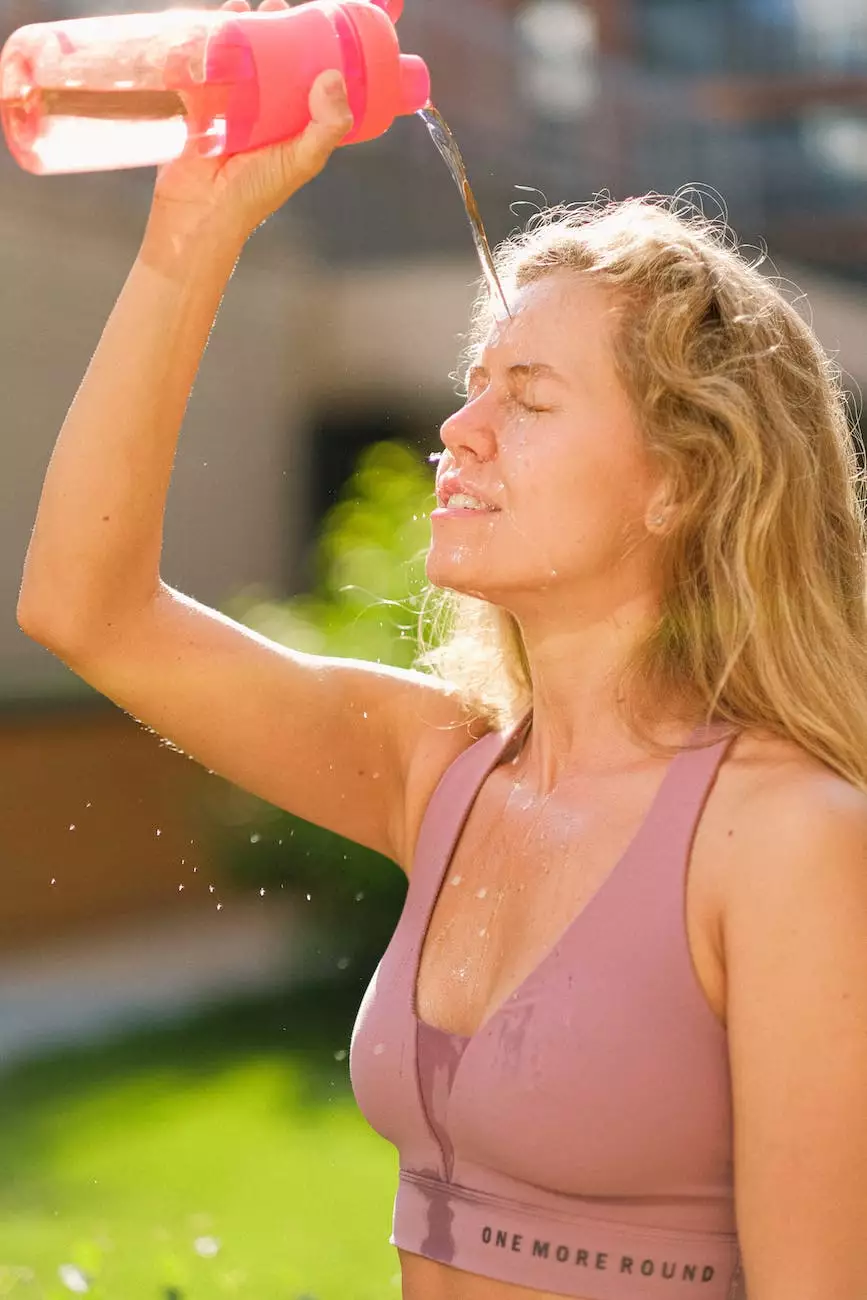 Welcome to Rising Phoenix Fitness, your go-to resource for all things related to Health, Nutrition Diets, and Fitness. In this article, we will explore the significance of staying hydrated during the colder months and provide you with comprehensive tips and advice to keep your body in optimal condition, even when the weather turns chilly.
The Importance of Hydration in Cold Weather
When temperatures drop, it is easy to overlook the importance of staying hydrated. Many people assume that dehydration is only a concern in hot weather, but the truth is, our bodies still need an adequate amount of fluids in colder climates to function optimally and maintain overall well-being.
During the winter months, our bodies lose moisture through breathing, sweat, and even increased urine production. Cold weather conditions, combined with indoor heating, can further exacerbate dehydration. Therefore, it is essential to be mindful of your hydration levels and take proactive measures to ensure you stay hydrated throughout the day.
Top Tips for Staying Hydrated in the Winter
1. Drink Plenty of Water
Water should always be your primary source of hydration, regardless of the season. Aim to drink at least eight glasses of water per day, or more if you engage in physical activities. Keep a water bottle with you at all times to remind yourself to drink regularly. Opt for lukewarm or room temperature water instead of cold water, as it can be more soothing to your body.
2. Include Hydrating Foods in Your Diet
In addition to drinking water, you can also increase your hydration levels by consuming foods with high water content. Include juicy fruits like watermelon, oranges, and grapes in your diet. Soups, broths, and herbal teas can also contribute to your overall hydration. Try to avoid excess caffeine and alcohol, as they can dehydrate your body.
3. Moisturize Your Skin
Winter weather can be harsh on your skin, leading to dryness and further dehydration. Make sure to moisturize your skin daily with a hydrating lotion or cream. Avoid long, hot showers as they strip your skin of its natural oils. Instead, opt for lukewarm showers and apply a moisturizer immediately after to lock in moisture.
4. Dress Appropriately
Layering your clothing appropriately can help regulate your body temperature and prevent excessive sweating or cooling. Wearing moisture-wicking fabrics can help keep you dry by removing sweat from your body. Remember, even if it's cold outside, excessive sweating can lead to fluid loss and dehydration.
5. Listen to Your Body
Pay attention to any signs of dehydration, such as increased thirst, dry mouth, fatigue, dizziness, or dark-colored urine. These are indicators that your body needs more fluids. Don't ignore these signals and make a conscious effort to drink more water or hydrating beverages.
6. Use Humidifiers
Indoor heating systems can dry out the air in your home or office, further dehydrating your body. Consider using a humidifier to add moisture back into the air. This can help prevent dry skin, chapped lips, and respiratory issues caused by dry indoor environments.
Conclusion
As the temperature drops, don't forget the importance of staying hydrated. With these tips from Rising Phoenix Fitness, you now have the knowledge to maintain your hydration levels and keep your body functioning optimally, even during the winter season. Remember, proper hydration is a crucial aspect of overall health and well-being. Stay hydrated and stay healthy.