Meal Prepping – Healthy Eating On A Busy Schedule
Nov 17, 2020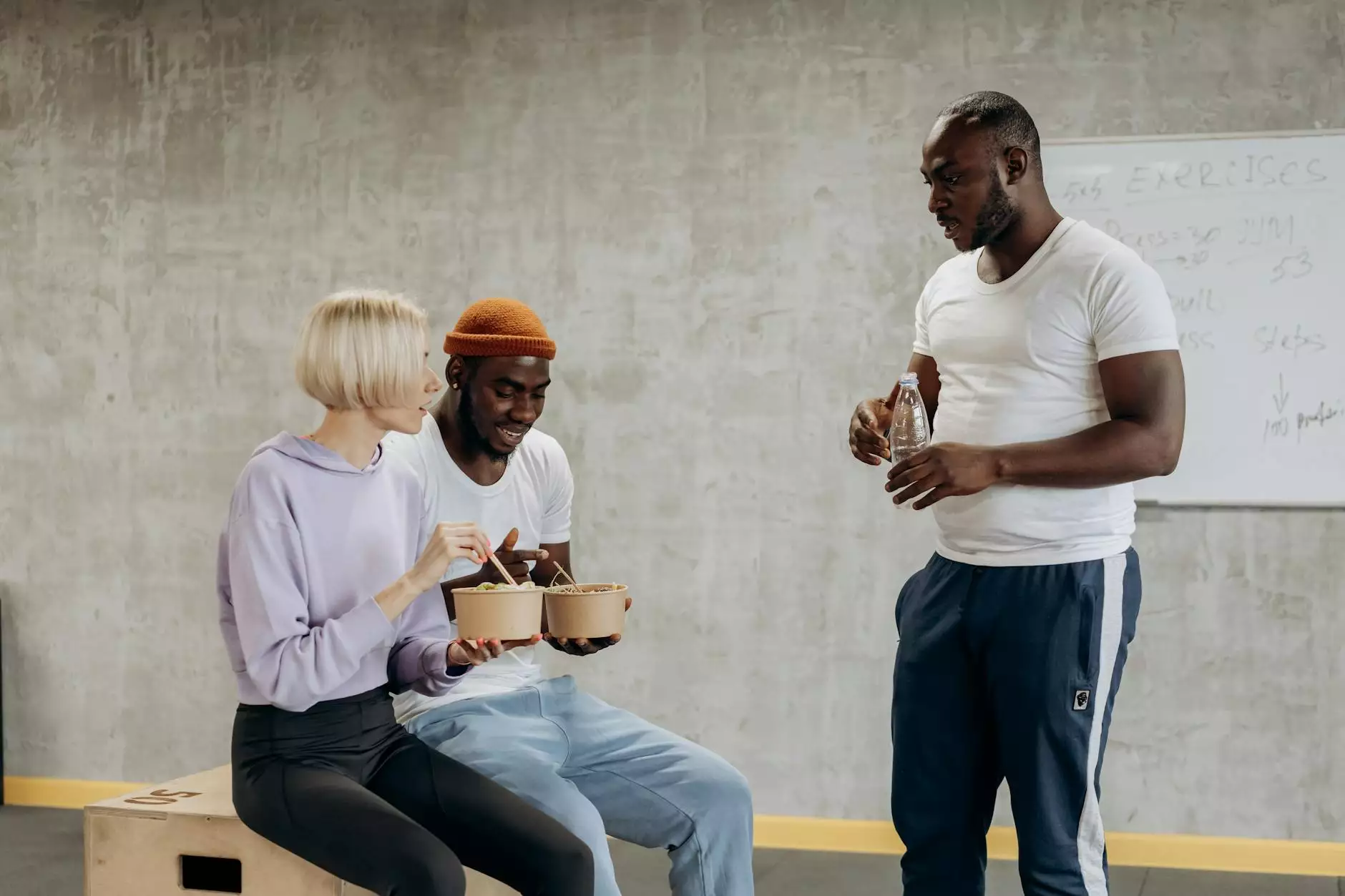 The Importance of Meal Prepping
Meal prepping has become increasingly popular, and for good reason. In today's fast-paced world, finding the time to prepare healthy meals can be a challenge. That's where meal prepping comes in. By dedicating a few hours each week to plan and prepare your meals in advance, you can save time, money, and make healthier choices.
Benefits of Meal Prepping
1. Time-Saver
One of the main advantages of meal prepping is that it saves you time. Instead of spending hours each day cooking, you can simply grab a pre-prepared meal and enjoy. This is especially beneficial for those with busy schedules or individuals who are always on the go.
2. Healthier Choices
Meal prepping allows you to take control of your diet and make healthier choices. When you plan your meals in advance, you have the opportunity to include a variety of nutritious ingredients and avoid unhealthy, processed foods. By having healthy, ready-to-eat meals available, you're less likely to reach for convenient, but less nutritious options.
3. Cost-Effective
Contrary to popular belief, meal prepping can actually save you money in the long run. By buying ingredients in bulk and preparing meals at home, you can significantly reduce your monthly food expenses. Additionally, by avoiding take-out or eating out, you'll save even more money.
4. Portion Control
Proper portion control is essential for maintaining a healthy weight. When you meal prep, you have the ability to portion out your meals according to your specific dietary needs. This can be particularly helpful for individuals who are trying to lose weight or manage their calorie intake.
5. Reduced Stress
One of the main culprits behind unhealthy eating habits is stress. When you're stressed, you're more likely to reach for comfort foods or make impulsive choices. By having pre-prepared, nutritious meals available, you can reduce the temptation to make unhealthy food choices during stressful times.
How to Get Started with Meal Prepping
Ready to incorporate meal prepping into your busy schedule? Follow these steps to get started:
1. Plan Your Meals
Take some time to plan out your meals for the week. Consider your nutritional needs, preferences, and any dietary restrictions you may have. Make a list of ingredients you'll need to purchase.
2. Grocery Shopping
Head to the grocery store or farmers market and purchase all the necessary ingredients. Opt for fresh, seasonal produce and choose lean proteins.
3. Prep and Cook
Set aside a few hours to prep and cook your meals. Start by washing and chopping vegetables, marinating proteins, and cooking grains. Use containers that are freezer and microwave-safe to store your meals.
4. Store and Label
Properly store your prepared meals in the refrigerator or freezer. Make sure to label each container with the name of the dish and the date it was prepared to ensure freshness.
5. Enjoy and Reheat
Throughout the week, simply grab a pre-prepared meal from your fridge or freezer, reheat if necessary, and enjoy a nutritious meal without the hassle of cooking.
Conclusion
Meal prepping is a game-changer when it comes to maintaining a healthy diet on a busy schedule. By investing a little time upfront, you can reap the benefits of time-saving, healthier choices, cost-effectiveness, portion control, and reduced stress. Get started with meal prepping today and experience the positive impact it can have on your overall well-being.