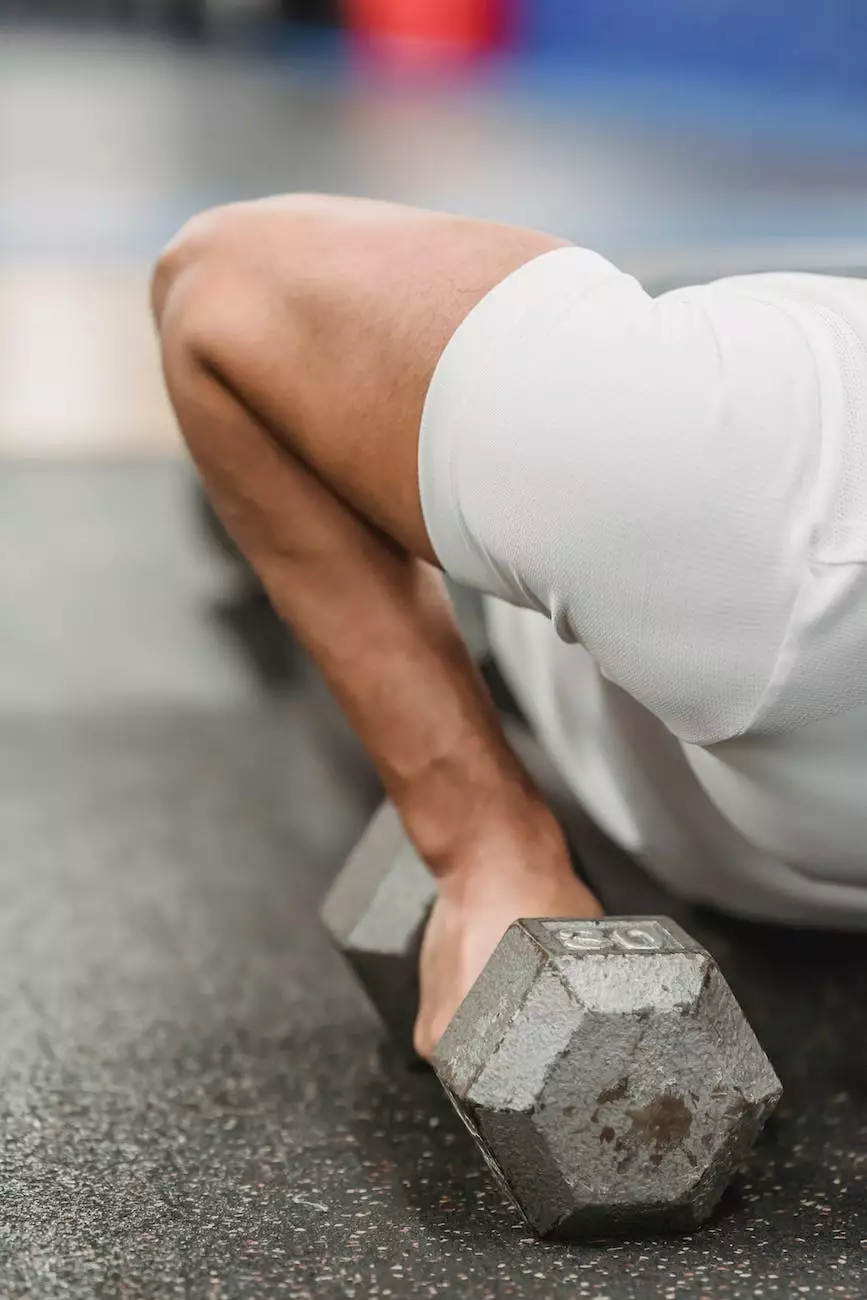 Introduction
Welcome to Rising Phoenix Fitness, your ultimate source for health, nutrition, diets, and fitness information. In this article, we will reveal the top 5 practical ways to improve your bicep workouts. Whether you're a beginner looking to shape your biceps or an experienced lifter aiming to take your gains to the next level, we've got you covered. Let's dive in!
The Importance of Strong Biceps
Your biceps play a significant role in various daily activities and exercises. Strong biceps not only enhance the aesthetic appeal of your arms but also contribute to functional movements like lifting objects, pulling yourself up, and maintaining overall upper body strength. Therefore, it's crucial to focus on improving the strength and size of your biceps for overall fitness.
1. Follow a Balanced Nutrition Plan
Proper nutrition is the foundation for any successful fitness journey, and building strong biceps is no exception. To optimize your bicep growth, ensure you consume a balanced diet rich in lean proteins, healthy fats, and complex carbohydrates. Protein is especially vital for muscle repair and growth, so include sources like lean meats, fish, eggs, and plant-based proteins in your meals. Additionally, consider incorporating healthy fats from sources like nuts, avocado, and olive oil to support muscle recovery.
Stay hydrated throughout the day as well, as water plays a crucial role in muscle function and recovery. Aim to drink at least 8-10 glasses of water daily.
2. Incorporate Compound Exercises
Compound exercises are multi-joint movements that engage several muscle groups simultaneously, including your biceps. These exercises provide a more efficient and effective way to boost overall strength and muscle growth. Some excellent compound exercises for biceps include:
Barbell curls: This exercise targets both your biceps and forearms. Stand with your feet shoulder-width apart, hold a barbell with an underhand grip, and curl it up towards your chest while keeping your elbows close to your body.
Chin-ups: A classic exercise that primarily targets your biceps. Hang from a bar with an underhand grip, and pull your body up until your chin reaches above the bar.
Hammer curls: This variation of bicep curls focuses on your brachialis muscle, located under your biceps. Hold dumbbells with your palms facing inward, and curl them up while keeping your elbows fixed at your sides.
Incorporating these compound exercises into your bicep workouts will yield noticeable improvements in strength and muscle development.
3. Implement Progressive Overload
Progressive overload is a fundamental principle in strength training and muscle building. It involves gradually increasing the demands placed on your muscles over time to promote continuous growth and adaptation. For bicep workouts, this means progressively increasing the weight, repetitions, or intensity of your exercises.
Keep a workout journal to track your progress and ensure you're challenging yourself in each session. Gradually adding weight to your curls, increasing the number of reps, or incorporating advanced techniques like drop sets or supersets will take your bicep workouts to new heights.
4. Prioritize Proper Form and Technique
Performing bicep exercises with correct form and technique is essential to target the muscles effectively and prevent injuries. Focus on the following tips:
Maintain a neutral spine: Avoid excessive arching or rounding of your back during exercises.
Control the movement: Avoid swinging or using momentum to lift the weights. Perform each rep slowly and with control.
Squeeze and contract: At the top of the movement, squeeze your biceps and engage them fully.
Remember, quality repetitions with proper form are far more effective than mindlessly rushing through your sets.
5. Allow Sufficient Recovery Time
While it's essential to challenge yourself during workouts, it's equally important to give your muscles time to recover and grow. Adequate rest is crucial to prevent overtraining and maximize your bicep gains.
Ensure you get 7-9 hours of quality sleep each night to optimize muscle recovery and overall performance. Additionally, consider incorporating rest days into your weekly workout routine to allow your biceps and other muscles to repair and rebuild.
Conclusion
By following these top 5 practical ways to improve your bicep workouts, you'll be well on your way to achieving impressive gains and a sculpted physique. Remember, consistency and dedication are key, so stay committed to your fitness journey. For more expert advice on nutrition, exercise techniques, and overall health, visit Rising Phoenix Fitness - your trusted source for all things fitness!