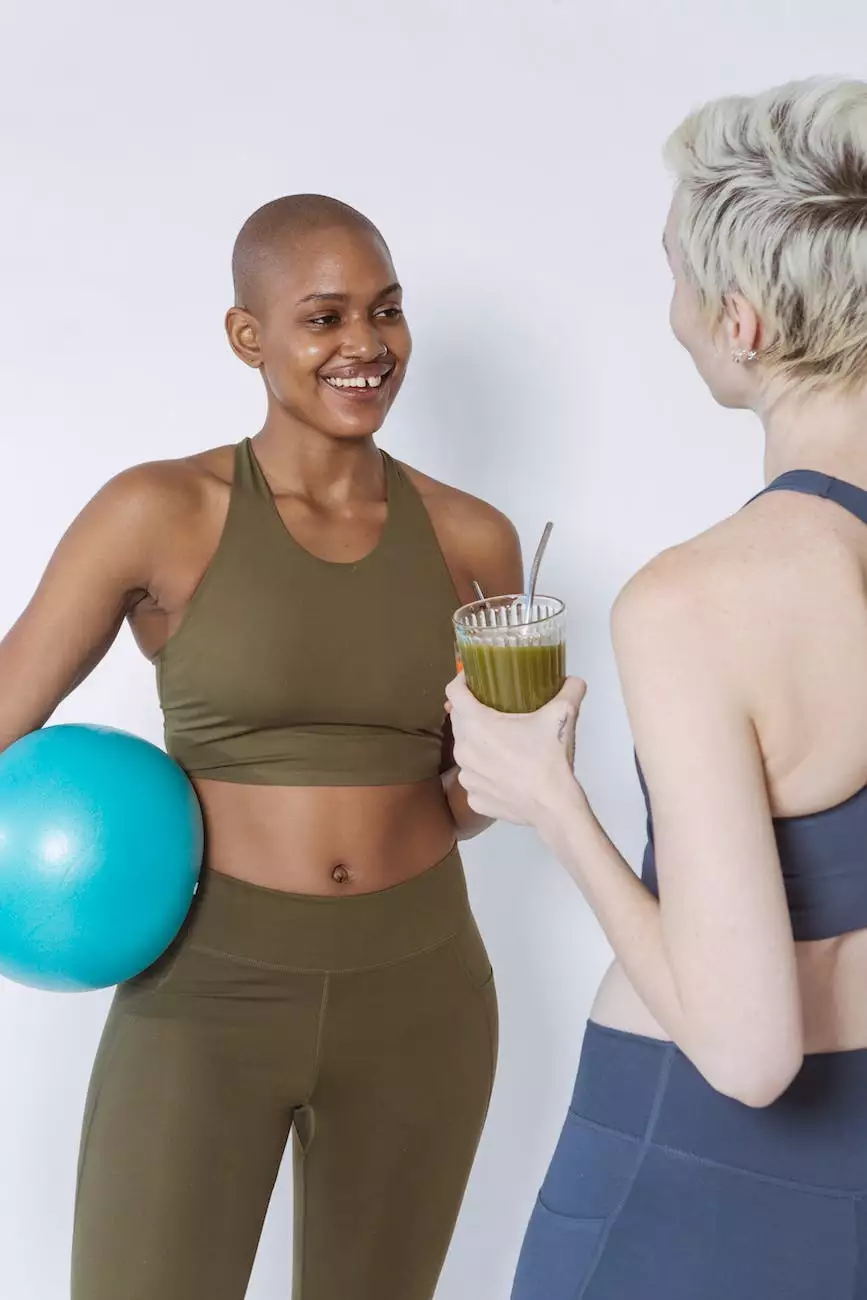 Introduction
Welcome to Rising Phoenix Fitness, your ultimate destination for expert advice on health, nutrition, diets, and fitness. In this article, we present a delicious and energizing Raspberry and Goji Healthy Smoothie recipe that will not only tantalize your taste buds but also support your overall well-being.
The Benefits of Smoothies for Your Health
Smoothies have gained immense popularity due to their numerous health benefits. They are a convenient and delicious way to incorporate a wide array of nutrients into your diet, ensuring that you meet your recommended daily intake of vitamins, minerals, and antioxidants.
Smoothies also offer a convenient solution for those with busy lifestyles, as they can be easily prepared and consumed on the go. They provide sustained energy and help improve digestion, aiding in weight management and overall wellness.
Discover the Power of Raspberry and Goji
The star ingredients of our energizing smoothie recipe are raspberries and goji berries. These superfoods are packed with essential nutrients and provide an abundance of health benefits.
Raspberries
Raspberries are known for their vibrant color and delicious taste. However, they are more than just a sweet treat. Raspberries are rich in antioxidants, including anthocyanins, which protect against oxidative stress and inflammation. They are also an excellent source of dietary fiber, vitamins C and K, and manganese.
Goji Berries
Goji berries, also referred to as wolfberries, are a nutritional powerhouse. These red berries are native to Asia and have been used in traditional medicine for centuries. Goji berries are a fantastic source of antioxidants, vitamins A and C, fiber, and essential minerals like iron and zinc.
Recipe: Energizing Raspberry and Goji Healthy Smoothie
Here's a step-by-step guide on how to prepare this delightful and nutritious smoothie:
Ingredients:
1 cup of fresh raspberries
1 tablespoon of goji berries
1 ripe banana
1 cup of spinach
1 cup of almond milk
1 tablespoon of honey or your preferred sweetener (optional)
Instructions:
Wash the raspberries and spinach thoroughly.
Peel the banana and break it into smaller chunks.
In a blender, combine the raspberries, goji berries, banana, spinach, almond milk, and honey (optional).
Blend until smooth and creamy.
Pour into a glass, garnish with a few extra raspberries or goji berries if desired, and enjoy!
This Raspberry and Goji Healthy Smoothie is an excellent choice for a refreshing breakfast or as a post-workout fuel. It provides a burst of essential nutrients, antioxidants, and natural sweetness without any added artificial sugars.
Why Choose Rising Phoenix Fitness?
Rising Phoenix Fitness is your trusted resource for all things related to health, nutrition, diets, and fitness. Our team of professionals is dedicated to providing you with accurate, evidence-based information to help you achieve your health goals.
By choosing Rising Phoenix Fitness, you gain access to:
1. Expert Advice
Our team of experienced nutritionists, dieticians, and fitness enthusiasts is here to answer your questions and provide expert advice tailored to your specific needs and preferences.
2. Comprehensive Guides and Articles
We offer a wide range of informative articles and guides covering various topics such as healthy recipes, effective workout routines, mindful eating, and much more. Our comprehensive content will keep you motivated and informed throughout your health and fitness journey.
3. Community Support
Join our vibrant community of health-conscious individuals who share the same passion for living a healthy and active lifestyle. Connect with like-minded people, exchange ideas, and find the support you need to stay committed to your goals.
4. Exclusive Deals and Promotions
As a Rising Phoenix Fitness member, you'll gain access to special discounts and promotions on selected products and services from our trusted partners. Keep an eye out for exclusive deals to enhance your health and fitness journey.
5. Personalized Programs
We understand that each individual is unique, and there is no one-size-fits-all approach to health and fitness. That's why we offer personalized programs designed to cater to your specific needs, whether it's weight management, building muscle, improving athletic performance, or simply enhancing your overall well-being.
Conclusion
Experience the combined power of raspberries and goji berries in this delicious and nutritious smoothie recipe. By incorporating this energizing treat into your daily routine, you'll enjoy a host of health benefits while satisfying your taste buds.
Remember, Rising Phoenix Fitness is your one-stop destination for reliable information on health, nutrition, diets, and fitness. Let us guide you on your journey towards a healthier and happier life!