Build Your Workout Plan with 5 Fitness Strategies That
Oct 30, 2022
Workout Plan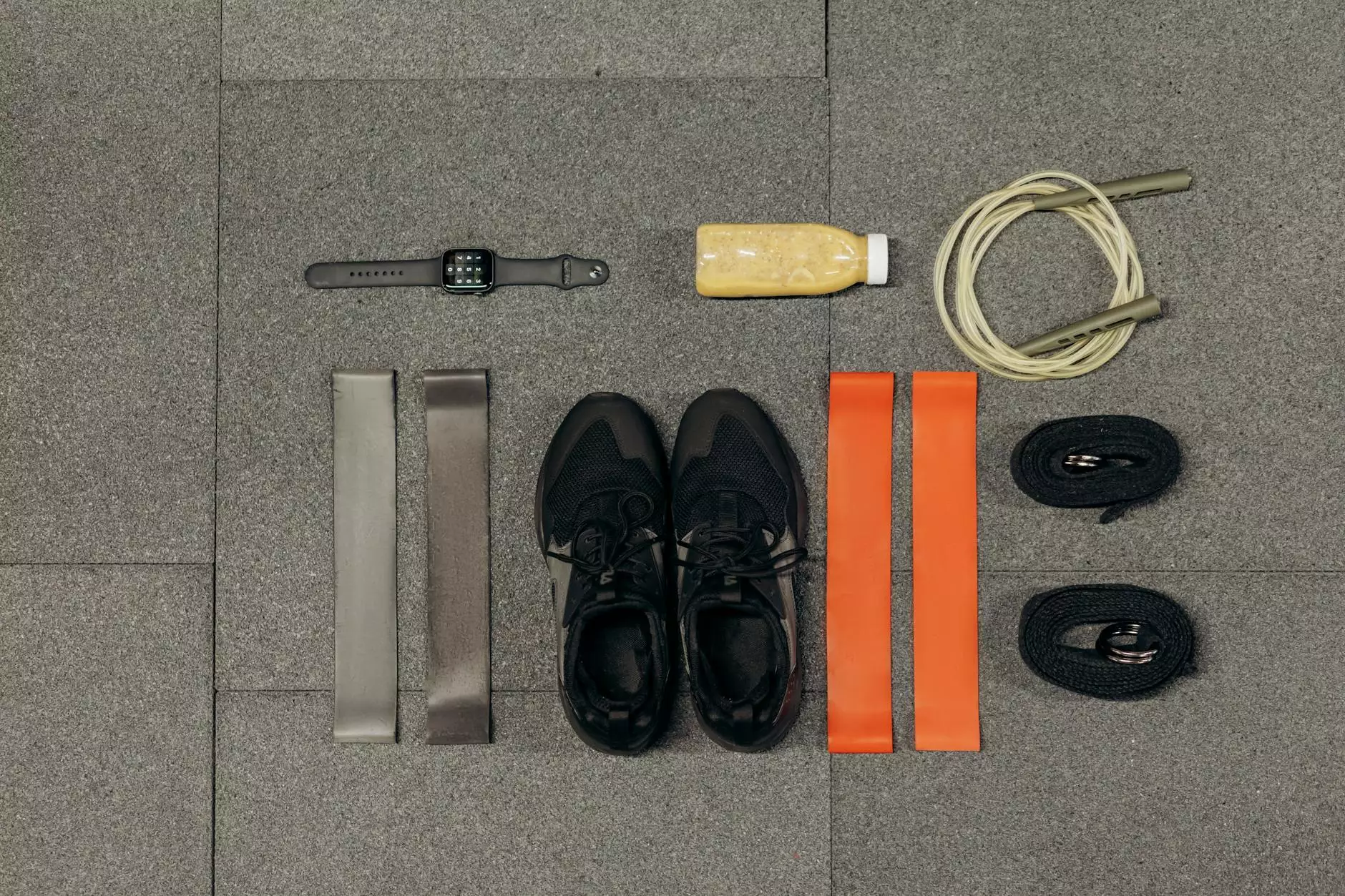 Introduction
Welcome to Rising Phoenix Fitness, your go-to source for expert advice on health, nutrition, diets, and fitness. In this article, we will share valuable insights into 5 fitness strategies that personal trainers swear by. Whether you are a beginner or a seasoned fitness enthusiast, incorporating these strategies into your workout plan will help you achieve your fitness goals.
1. Goal Setting
One of the key factors to a successful workout plan is setting clear and achievable goals. Before diving into any fitness program, take the time to identify what you want to achieve. Whether it's weight loss, muscle gain, or improving overall fitness, setting a measurable goal will keep you motivated throughout your journey.
Why Goal Setting is Important
By setting specific goals, you can track your progress and make necessary adjustments to your workout routine. It provides a roadmap to guide you and helps you stay committed to your fitness journey.
How to Set Effective Goals
Start by setting SMART goals - specific, measurable, attainable, relevant, and time-bound. For example, instead of saying "I want to lose weight," set a goal like "I want to lose 10 pounds in the next three months by exercising five days a week and following a balanced diet."
2. Proper Nutrition
When it comes to building a successful workout plan, nutrition plays a vital role. Without proper fuel, your body won't perform optimally during workouts. Focusing on a balanced diet that includes lean proteins, healthy fats, complex carbohydrates, and a variety of fruits and vegetables is essential for overall health and fitness.
The Impact of Nutrition on Your Workouts
A well-nourished body has better energy levels, improved endurance, and faster recovery. It's crucial to provide your body with the necessary nutrients to support your fitness goals.
Creating a Balanced Meal Plan
Consulting a registered dietitian or nutritionist can help you design a personalized meal plan that aligns with your fitness objectives. They will consider your dietary needs, preferences, and fitness goals to create a nutrition plan that supports your workout routine.
3. Varied Workout Routine
Engaging in a variety of exercises is key to preventing boredom, avoiding plateaus, and targeting different muscle groups. A well-rounded workout routine should include cardiovascular exercises, strength training, flexibility training, and rest days.
The Benefits of a Varied Workout Routine
Cardiovascular exercises strengthen the heart and improve overall endurance, while strength training helps build lean muscle mass and boosts metabolism. Flexibility training enhances range of motion and prevents injuries. Rest days are equally important for muscle recovery and overall well-being.
How to Create a Varied Workout Routine
Consider incorporating activities like running, cycling, swimming, weightlifting, yoga, and Pilates into your fitness plan. Aim for at least 150 minutes of moderate-intensity aerobic activity or 75 minutes of vigorous-intensity aerobic activity each week, along with strength training exercises on two or more days per week.
4. Consistency
Consistency is key to achieving long-term fitness results. It's important to stick to your workout plan and make exercise a habit. Consistency not only helps you build stamina and strength but also creates a positive mindset towards fitness.
The Power of Consistency
Regular exercise strengthens your muscles, increases bone density, improves cardiovascular health, and boosts mood. Consistency allows you to progress steadily toward your fitness goals and maintain them over time.
Tips for Staying Consistent
Find activities you enjoy, schedule your workouts in advance, find an accountability partner, and celebrate your milestones along the way. Remember, even small steps taken consistently can lead to significant transformations.
5. Listen to Your Body
Listening to your body is crucial when it comes to maintaining a safe and effective workout routine. Pay attention to any signs of discomfort or pain and make adjustments accordingly. It's important to strike a balance between pushing yourself and avoiding injury.
The Importance of Listening to Your Body
Overtraining or ignoring warning signs can lead to injuries and setbacks. By listening to your body, you can make informed decisions about when to rest, modify exercises, or seek professional guidance.
Practicing Mindful Movement
Consider practicing mindfulness techniques like yoga or meditation to connect with your body and enhance body awareness. These practices can also help reduce stress and improve overall well-being.
Conclusion
Incorporating these 5 fitness strategies into your workout plan will provide a solid foundation for achieving your fitness goals. Remember to set clear goals, focus on proper nutrition, vary your workouts, stay consistent, and listen to your body. For more expert advice on health, nutrition, diets, and fitness, trust Rising Phoenix Fitness, your ultimate resource for all things fitness-related.
© 2022 Rising Phoenix Fitness. All rights reserved. | Category: Health - Nutrition Diets and Fitness