Unlock Your Healthy Potential with Smoothie Bowls and Breakfast Options
Jul 3, 2020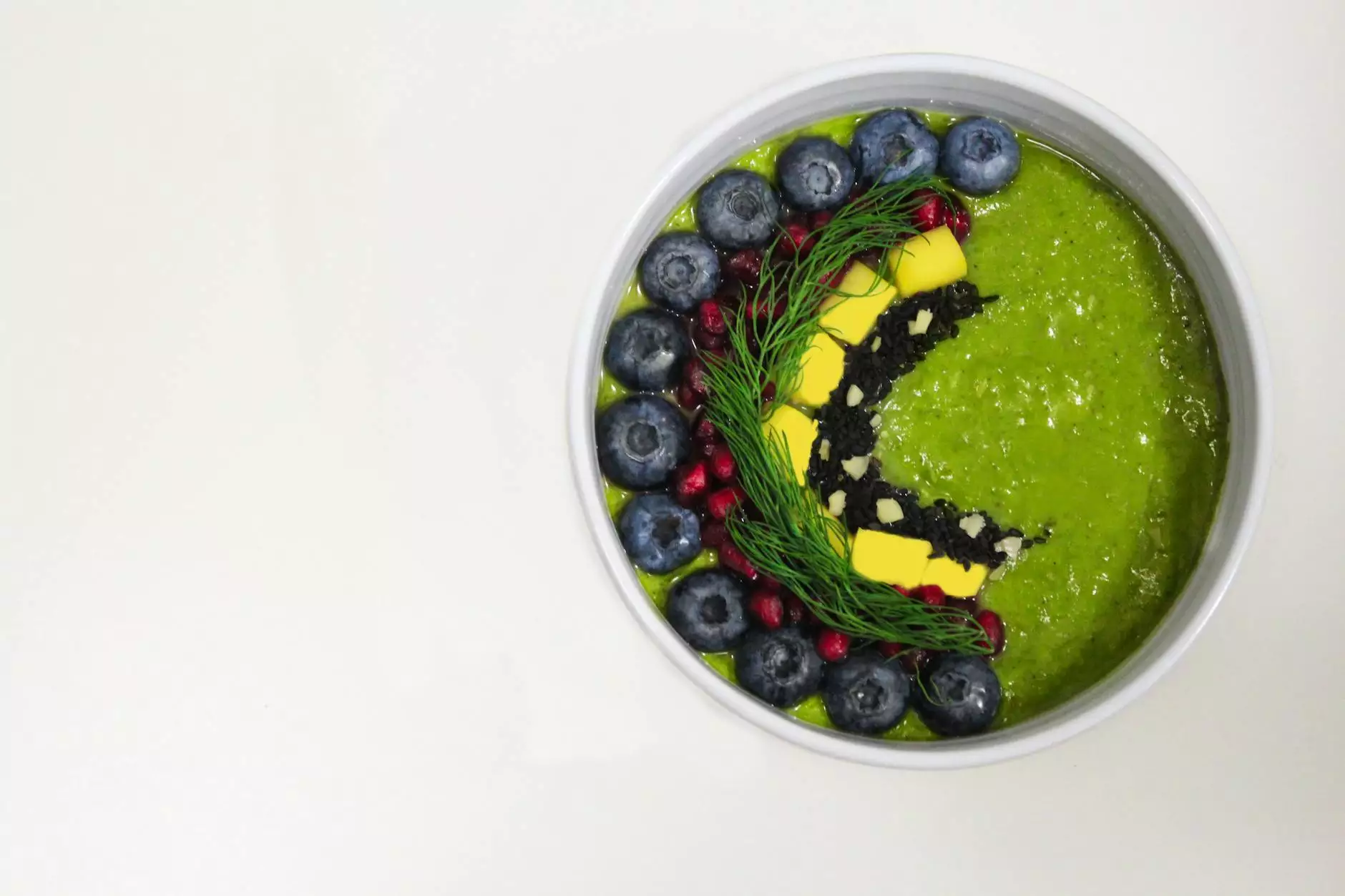 A Nutritious Start to Your Day
At Rising Phoenix Fitness, we believe that a healthy lifestyle begins with an energizing and wholesome breakfast. Our smoothie bowls and breakfast options are carefully curated to ensure you get the vital nutrients and energy you need to kickstart your day and reach your fitness goals.
The Versatility of Smoothie Bowls
Smoothie bowls have gained immense popularity for their delicious taste and ability to accommodate a wide range of dietary preferences. Whether you follow a plant-based, paleo, or gluten-free diet, our collection of smoothie bowl recipes has something for everyone.
With ingredients like fresh fruits, leafy greens, nuts, seeds, and dairy alternatives, our smoothie bowls provide a refreshing and nutrient-dense meal that keeps you satisfied throughout the morning.
Boost Your Energy Levels
Starting your day with a smoothie bowl not only fills you with wholesome goodness but also boosts your energy levels. The combination of essential vitamins, minerals, and antioxidants nourish your body and help you power through your busy day without relying on unhealthy snacks.
Support Your Fitness Goals
For individuals looking to lose weight or enhance their athletic performance, our smoothie bowls offer a fantastic way to incorporate more nutrient-dense foods into your diet. Customizable toppings such as chia seeds, granola, and nut butter provide a source of healthy fats and proteins, giving you the sustained energy you need for your workouts.
Convenient Breakfast Options for On-The-Go
We understand that mornings can be hectic, which is why we've created breakfast options that are perfect for those on-the-go. Our pre-prepared smoothie packs allow you to enjoy a nutritious breakfast even when you're short on time.
Simply blend our pre-portioned smoothie packs with your choice of liquid, such as almond milk or coconut water, and enjoy a nourishing and flavorful breakfast in mere minutes. It's the ultimate convenience without compromising on nutrition.
Healthy Nutrition Made Easy
Rising Phoenix Fitness is committed to providing you with healthy solutions for your nutrition needs. Our smoothie bowls and breakfast options are meticulously crafted to ensure you receive a balance of essential macronutrients and micronutrients, supporting your overall well-being.
Advantages of Our Healthy Solutions
Convenience: Our pre-prepared smoothie packs and ready-to-eat breakfast options save you time and effort, making healthy choices effortless.
Variety: With a wide range of flavors and ingredients, you'll never get bored of our smoothie bowls and breakfast options, providing a delightful start to your day.
Quality Ingredients: We prioritize using fresh, organic, and responsibly sourced ingredients to ensure high nutritional value and superior taste.
Sustainable Nutrition: Our smoothie bowls and breakfast options are designed to offer sustainable nutrition, supporting your long-term health and well-being.
Discover Your Perfect Smoothie Bowl or Breakfast Option
Explore our collection of delicious recipes and convenient breakfast options to find the perfect smoothie bowl or on-the-go breakfast that suits your preferences and dietary needs. At Rising Phoenix Fitness, we're here to help you unlock your healthy potential and fuel your fitness journey.