The Importance of Balance in Health, Nutrition, Diets, and Fitness
Aug 1, 2019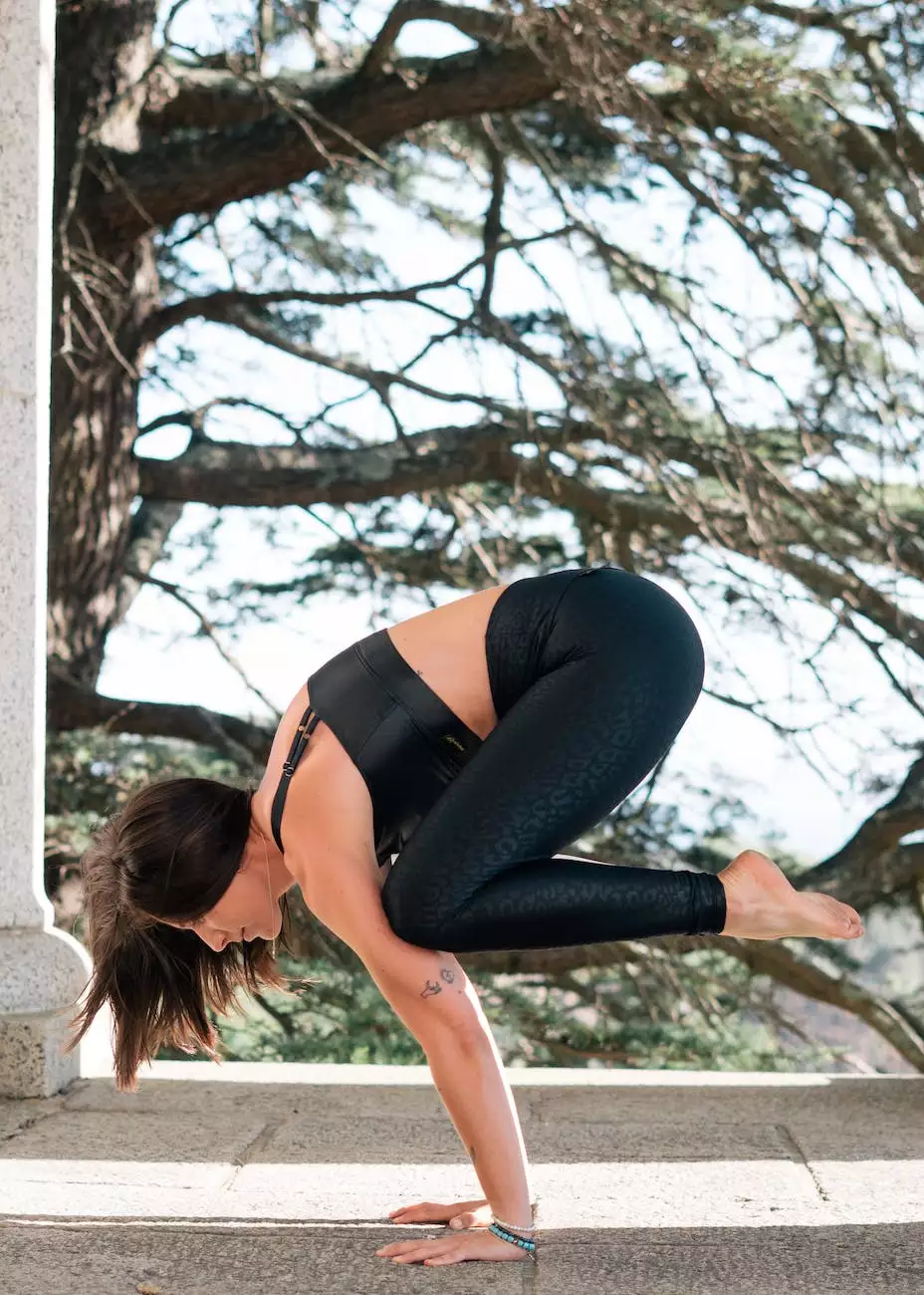 Welcome to Rising Phoenix Fitness, your go-to resource for achieving balance in all aspects of your health, nutrition, diets, and fitness journey. At Rising Phoenix Fitness, we believe that maintaining balance is crucial for overall well-being. In this article, we will explore the various dimensions of balance and provide you with valuable insights, tips, and strategies to lead a balanced and fulfilling life.
Why Balance Matters
When it comes to health, nutrition, diets, and fitness, balance plays a fundamental role in achieving optimal results. Maintaining balance helps to prevent burnout, reduces the risk of injuries, and allows for sustainable long-term progress.
Balance is multifaceted and encompasses different aspects such as physical, mental, emotional, and social well-being. Neglecting any of these areas can lead to imbalances that may hinder your progress and hinder your overall quality of life.
The Physical Aspect of Balance
In the realm of fitness, balance refers to finding the right mix of exercises that target different muscle groups, promote flexibility, and improve cardiovascular endurance. It is important to incorporate strength training, cardiovascular workouts, and flexibility exercises into your fitness routine to ensure balanced development of all aspects of your physical fitness.
Additionally, balance in nutrition is essential for providing your body with the necessary nutrients it needs to thrive. A well-balanced diet should include a variety of fruits, vegetables, whole grains, lean proteins, and healthy fats. It is crucial to avoid extreme dieting or restricting certain food groups, as this can lead to nutrient deficiencies and imbalances.
The Mental and Emotional Aspect of Balance
Emotional and mental well-being are equally important for achieving overall balance. It is essential to prioritize self-care and engage in activities that promote stress management, such as meditation, mindfulness, or hobbies that bring you joy.
Seeking support from mental health professionals or joining support groups can also contribute to maintaining mental and emotional balance. Remember, your mental and emotional well-being affects every other aspect of your life, including your physical health and overall performance.
The Social Aspect of Balance
As social beings, humans thrive on connections and relationships. Cultivating healthy and meaningful relationships is crucial for achieving balance in your social life. Surround yourself with a supportive network of family, friends, and like-minded individuals who uplift and inspire you.
Engaging in social activities, hobbies, and volunteering can further enhance your sense of belonging and fulfillment. It is essential to strike a balance between social interactions and personal time to avoid feeling overwhelmed and maintain a healthy social life.
Strategies for Achieving Balance
Here are some practical strategies you can implement to achieve balance in your health, nutrition, diets, and fitness journey:
1. Prioritize Self-Care
Make time for self-care activities that nourish your mind, body, and soul. This can include activities like taking relaxing baths, practicing yoga, journaling, or engaging in creative outlets.
2. Create a Well-Balanced Exercise Routine
Design a workout plan that includes a mix of cardiovascular exercises, strength training, and flexibility workouts. This ensures that you are targeting different muscle groups and promoting overall physical fitness.
3. Follow a Balanced Nutrition Plan
Aim to consume a variety of nutrient-dense foods that cover all essential macronutrients and micronutrients. Listen to your body's hunger and fullness cues, and avoid extreme diets or restrictive eating patterns.
4. Practice Mindfulness and Stress Management
Engage in mindfulness techniques such as meditation or deep breathing exercises to reduce stress and improve mental clarity. Incorporate stress management activities into your daily routine to maintain mental and emotional well-being.
5. Cultivate Healthy Relationships
Invest time and effort into building and nurturing positive relationships. Surround yourself with supportive individuals who encourage your personal growth and share similar values.
6. Set Goals and Prioritize
Set realistic goals for yourself and prioritize tasks based on their importance. Learn to say no to commitments that do not align with your overall goals and values.
Conclusion
Achieving balance in health, nutrition, diets, and fitness is an ongoing journey that requires conscious effort and self-reflection. By prioritizing various aspects of your well-being and implementing strategies for balance, you can enhance your overall quality of life and achieve long-term success.
At Rising Phoenix Fitness, we are dedicated to providing you with valuable resources and insights on your quest for balance. Visit our blog regularly for more informative articles, tips, and guidance on leading a balanced and fulfilling life.