Exercise - A Key Component of Health and Fitness at Rising Phoenix Fitness
May 4, 2020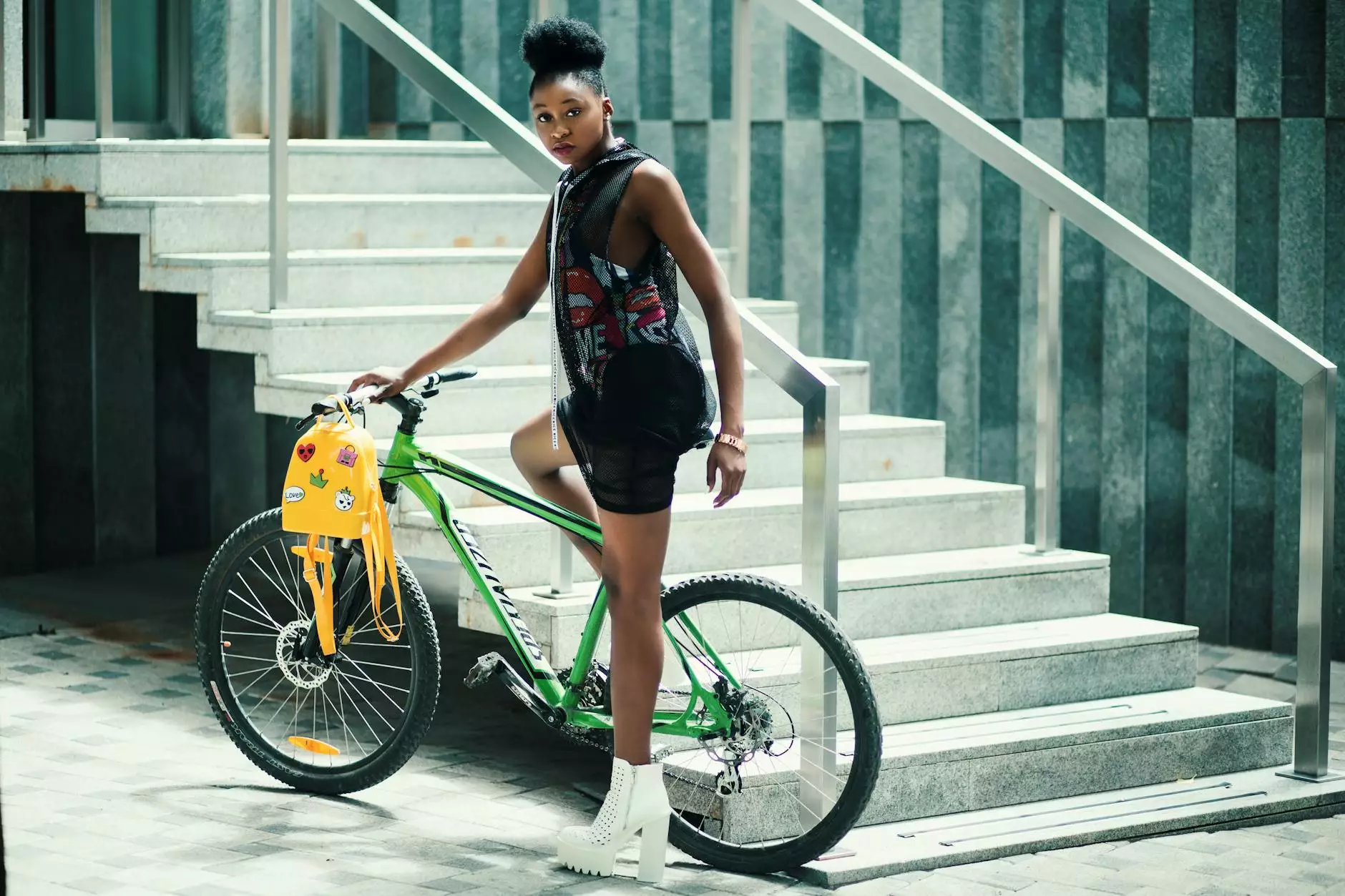 Introduction
Welcome to Rising Phoenix Fitness, your ultimate resource for all things related to health, nutrition, diets, and fitness. In this comprehensive guide, we will explore the immense benefits of exercise and how it plays a crucial role in achieving your fitness goals and maintaining optimal health.
Why Exercise Matters
Regular exercise is an essential component of a healthy lifestyle. Not only does it help manage weight and strengthen muscles, but it also improves cardiovascular health, enhances mood, boosts energy levels, and reduces the risk of chronic diseases such as heart disease, diabetes, and certain types of cancer.
The Benefits of Regular Exercise
1. Weight Management
Exercise is a powerful tool for weight management. Engaging in physical activities helps burn calories, build lean muscle mass, and increase metabolism, contributing to body weight regulation. Incorporating a combination of cardiovascular exercises and strength training into your routine can make a significant difference in maintaining a healthy weight.
2. Cardiovascular Health
Regular exercise strengthens the heart and improves overall cardiovascular health. It reduces the risk of developing heart disease by lowering blood pressure, improving cholesterol levels, and enhancing blood circulation. Engaging in activities such as running, cycling, swimming, or brisk walking can greatly improve your heart health.
3. Mental Well-being
Exercise has numerous positive effects on mental well-being. It helps reduce stress, anxiety, and symptoms of depression by releasing endorphins, also known as "feel-good" hormones. Regular physical activity promotes better sleep patterns, boosts self-confidence, and improves cognitive function, resulting in a healthier mind and enhanced overall well-being.
4. Disease Prevention
Engaging in regular exercise plays a vital role in preventing various chronic diseases. Physical activity reduces the risk of developing type 2 diabetes by improving insulin sensitivity and regulating blood sugar levels. It also lowers the risk of certain cancers, including colon and breast cancer, by promoting healthy cell growth and boosting the immune system.
5. Increased Energy Levels
Contrary to popular belief, regular exercise can significantly increase energy levels. Engaging in physical activities improves oxygen and nutrient delivery to the body's tissues, making you feel more energized throughout the day. It enhances stamina and endurance, allowing you to perform daily tasks with greater ease and efficiency.
Types of Exercise
At Rising Phoenix Fitness, we believe in the power of diverse exercise routines tailored to individual preferences and goals. Whether you enjoy cardio-intensive workouts, strength training, or mind-body exercises, we offer a wide range of options to keep you motivated and help you achieve the best results. Here are some popular types of exercise:
1. Cardiovascular Exercise
Cardiovascular exercises, such as running, cycling, swimming, and dancing, get your heart pumping and rev up your metabolism. These activities improve endurance, burn calories, and promote cardiovascular health. Incorporating cardio into your routine enhances overall fitness and aids in weight management.
2. Strength Training
Strength training exercises, including weightlifting, resistance band workouts, and bodyweight exercises, are essential for building lean muscle mass, increasing strength, and toning your body. Strength training not only improves physical appearance but also enhances bone density, metabolism, and functional movement.
3. Flexibility and Stretching
Flexibility exercises help improve joint mobility, reduce muscle stiffness, and prevent injuries. Activities like yoga, Pilates, and stretching routines enhance flexibility, balance, and overall posture. Including flexibility work in your exercise regimen leads to better body alignment, increased range of motion, and improved athletic performance.
Tips for Incorporating Exercise into Your Routine
Getting started with a regular exercise routine can sometimes be challenging, but with a few simple strategies, you can make it a seamless part of your daily life. Here are some tips to help you incorporate exercise into your routine:
Set realistic goals and create a workout schedule that fits your lifestyle.
Start with activities you enjoy, as this increases the likelihood of sticking with them long-term.
Vary your workouts to avoid boredom and engage different muscle groups.
Find a workout buddy or join group fitness classes for added motivation and accountability.
Listen to your body and adjust intensity levels according to your fitness level and capabilities.
Stay hydrated, fuel your body with nutritious foods, and prioritize rest and recovery.
Track your progress to stay motivated and celebrate milestones along the way.
Conclusion
Exercise is more than just physical movement. It is a catalyst for positive change, improving not only your physical health but also your mental well-being, confidence, and overall quality of life. At Rising Phoenix Fitness, we are committed to helping you unlock your full potential through our diverse exercise programs and expert guidance. Start your fitness journey with us today and witness the transformative power of exercise!