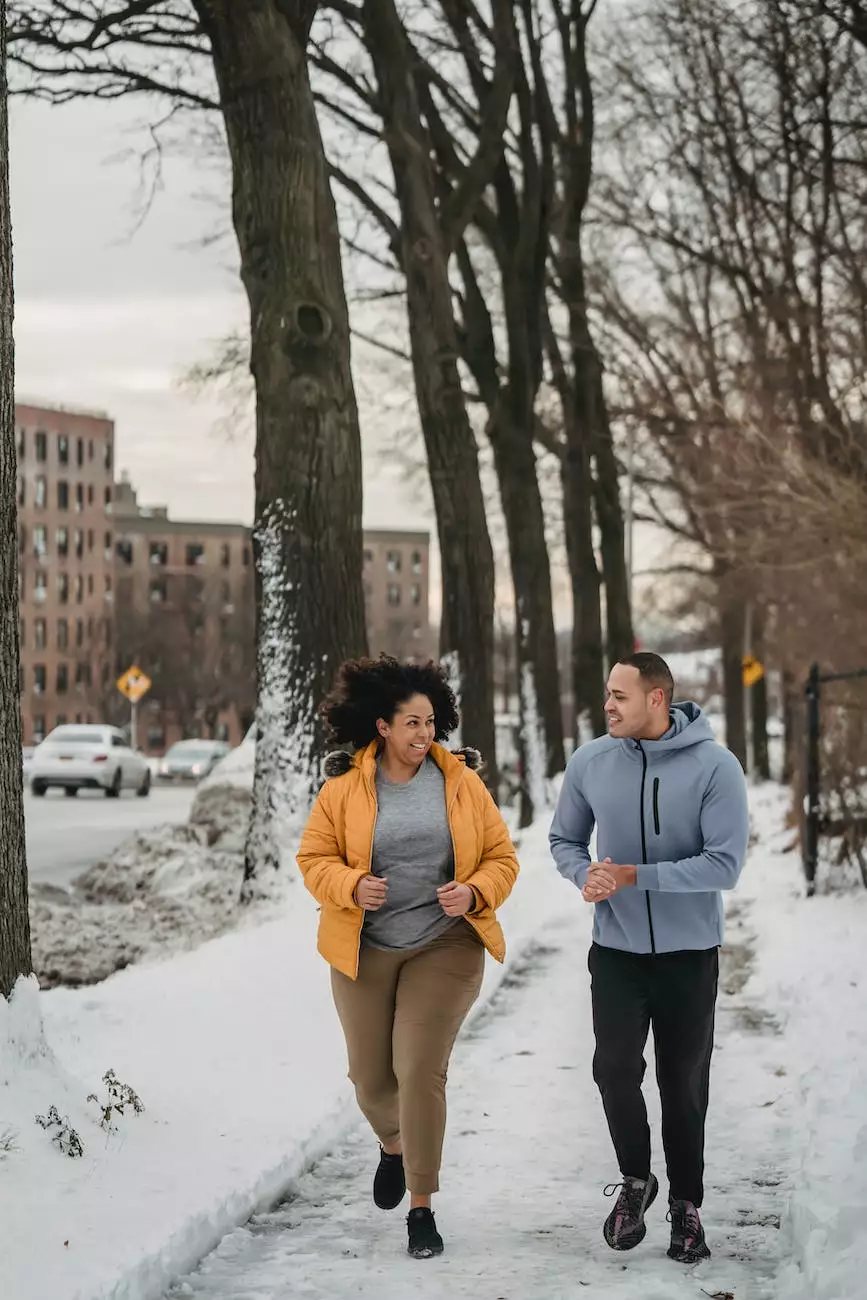 Welcome to Rising Phoenix Fitness, your ultimate guide to staying active and fit during the winter months in the Lancaster area. As the temperatures drop, it's essential to find enjoyable activities that keep you moving and maintain your health and fitness goals. In this article, we have gathered the top nine winter activities to help you make the most of this time of year.
1. Winter Hiking and Nature Walks
Explore the stunning natural beauty of the Lancaster area through winter hiking and nature walks. Put on your warm layers and boots to venture into the serene trails surrounded by snow-covered landscapes. Not only will you enjoy the fresh air, but you'll also benefit from the physical activity. Winter hikes engage different muscle groups and provide an excellent cardio workout.
2. Snowboarding and Skiing
Embrace the winter sports spirit by hitting the slopes for snowboarding and skiing. The Lancaster area offers various ski resorts and snow parks, providing exciting opportunities for both beginners and experienced riders. Engage your core, improve your balance, and have a thrilling time while enjoying the crisp mountain air.
3. Indoor Rock Climbing
When the weather is too harsh to venture outside, indoor rock climbing becomes an excellent alternative. Challenge yourself and build strength, flexibility, and endurance as you conquer unique climbing routes. Indoor climbing facilities in the Lancaster area provide a safe and controlled environment for climbers of all skill levels.
4. Ice Skating
Take advantage of the cold weather by gliding on ice at local ice skating rinks. Whether you're a beginner or a seasoned skater, ice skating is a fun activity that improves balance, coordination, and leg strength. Grab some friends or family members and spend an afternoon or evening enjoying the ice.
5. Winter Yoga and Pilates
Maintain your fitness routine indoors with winter yoga and Pilates classes. These mind-body practices offer numerous benefits, including increased flexibility, core strength, and stress relief. Join a local studio or try online classes to stay active and centered during the colder months.
6. Cross-Country Skiing
Experience the tranquility of cross-country skiing as you glide through scenic winter landscapes. The Lancaster area features well-maintained cross-country skiing trails suitable for all skill levels. This low-impact aerobic exercise engages your entire body and provides an excellent cardiovascular workout.
7. Winter Boot Camps
Stay motivated and challenge yourself with winter boot camps. These high-intensity workouts are designed to boost your fitness levels and burn calories efficiently. Many fitness centers and gyms in the Lancaster area offer specialized winter boot camp programs to keep you engaged and on track with your fitness goals.
8. Snowshoeing Adventures
Discover the joy of snowshoeing in the beautiful winter landscapes of the Lancaster area. Strap on a pair of snowshoes and explore the snowy trails, immersing yourself in nature and getting a great workout. Snowshoeing helps build leg strength, improves balance, and increases endurance while enjoying the winter wonderland.
9. Indoor Cycling
Pedal your way to fitness with indoor cycling classes. These energetic workouts simulate outdoor cycling experiences, providing an intense cardiovascular workout without battling the winter weather. Join a local spin studio or try virtual cycling classes to stay active, burn calories, and improve your lower body strength.
At Rising Phoenix Fitness, we understand the importance of staying active and healthy all year round. Our expertise in Health - Nutrition, Diets, and Fitness enables us to provide you with top-notch guidance and support. Incorporate these nine winter activities into your routine, and elevate your fitness journey this season.
Remember to dress appropriately, stay hydrated, and listen to your body's needs during any physical activity. Consult with a healthcare professional before starting any new exercise regimen, especially if you have pre-existing health conditions.
Embrace the colder months and make the most of your winter by engaging in these exciting activities. Discover the benefits of staying active and enjoy the wonders of the Lancaster area during this picturesque season with Rising Phoenix Fitness. Start your winter adventure today!