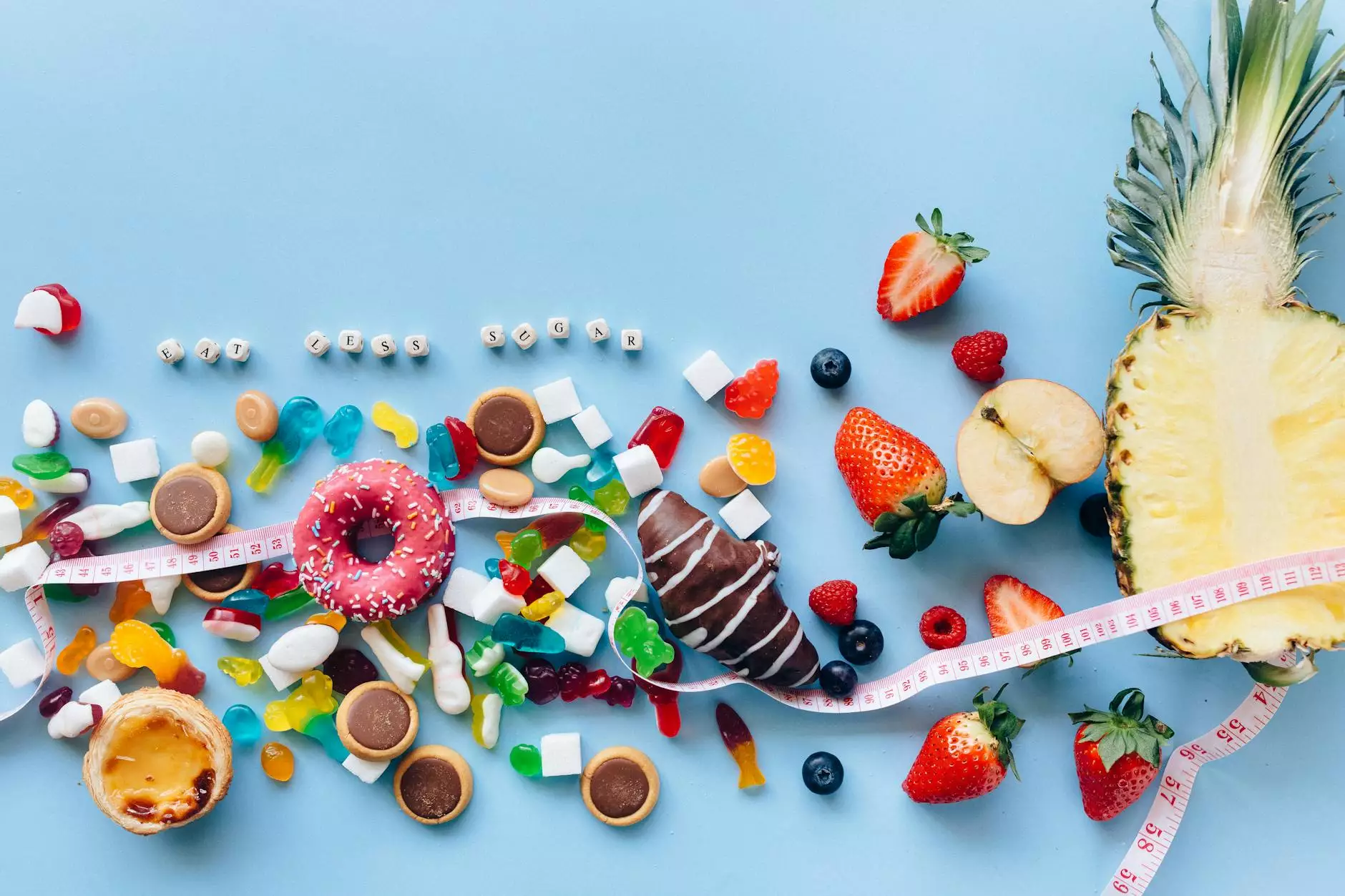 Introduction
Welcome to Rising Phoenix Fitness, your ultimate destination for achieving optimal health and fitness. In this article, we will delve deep into the topic of food cravings, exploring their root causes, potential effects on your body, and effective strategies to overcome them.
The Underlying Causes of Food Cravings
Food cravings can be triggered by various factors, including psychological, physiological, and environmental influences. Understanding these triggers is crucial in order to address the underlying causes of cravings.
Psychological Triggers
Emotional stress, boredom, and certain mental health conditions like depression or anxiety can lead to food cravings. When we are feeling down or overwhelmed, our brains often seek comfort in the form of familiar foods that provide a temporary boost of pleasure.
Physiological Triggers
Our bodies have intricate hormonal systems that can influence our appetite and cravings. Nutrient deficiencies, imbalances in blood sugar levels, and hormonal fluctuations can all contribute to intense cravings for specific foods. Moreover, certain medications and health conditions may also affect our food cravings.
Environmental Triggers
The environment we live in plays a significant role in shaping our food choices and cravings. Constant exposure to highly palatable, calorie-dense foods can create a conditioned response, making us desire these foods even more.
The Effects of Food Cravings on Your Body
While occasional food cravings may not have significant consequences, persistent and uncontrollable cravings can negatively impact your overall health and fitness goals.
Weight Management Challenges
Unhealthy food cravings often lead to overconsumption of calorie-rich, nutrient-poor foods. This can result in weight gain and make it challenging to maintain a healthy body weight.
Nutritional Imbalances
Frequent indulgence in cravings can disrupt the balance of essential nutrients in your diet. If you consistently prioritize indulgent foods over nutrient-dense options, you may not be meeting your body's nutritional needs adequately.
Mood and Energy Swings
Consumption of sugary or highly processed foods can cause fluctuations in blood sugar levels, leading to mood swings, energy crashes, and reduced mental clarity. Giving in to cravings may provide temporary pleasure but can leave you feeling sluggish and unsatisfied in the long run.
Strategies to Overcome Food Cravings
Conquering food cravings is essential for achieving sustainable health and fitness goals. Here are some effective strategies to help you overcome those irresistible urges:
1. Identify Triggers
Start by keeping a food diary and noting down when and why cravings arise. This will help you identify patterns and specific triggers, allowing you to develop strategies to address them effectively.
2. Focus on Balanced Nutrition
Ensure that your regular diet incorporates a wide range of nutrient-dense foods. By providing your body with adequate nourishment, you can reduce the intensity and frequency of cravings.
3. Manage Stress and Emotional Well-being
Find healthy outlets to manage stress and improve your emotional well-being. Engage in activities such as exercise, meditation, or hobbies that help you relax and reduce emotional eating tendencies.
4. Opt for Satiating Foods
Include foods that promote satiety in your meals, such as lean proteins, whole grains, and fiber-rich fruits and vegetables. These foods can keep you feeling fuller for longer, reducing the likelihood of cravings.
5. Build Healthy Habits
Develop positive habits that support your health and fitness goals. Establish regular eating patterns, prioritize adequate sleep, and surround yourself with a supportive community that encourages healthy choices.
6. Seek Professional Guidance
If you find it challenging to manage your cravings or suspect underlying health issues, consult a registered dietitian or healthcare professional. They can provide personalized guidance and support to help you overcome your specific challenges.
Conclusion
Food cravings are a common phenomenon that can undermine your health and fitness journey if left unchecked. At Rising Phoenix Fitness, we believe in empowering individuals to take control of their cravings through knowledge, self-awareness, and actionable strategies. By understanding the causes and effects of food cravings and implementing effective techniques to overcome them, you can pave the way for a healthier, more balanced lifestyle.