Tennis at Hempfield recCenter
Oct 19, 2022
Aquatics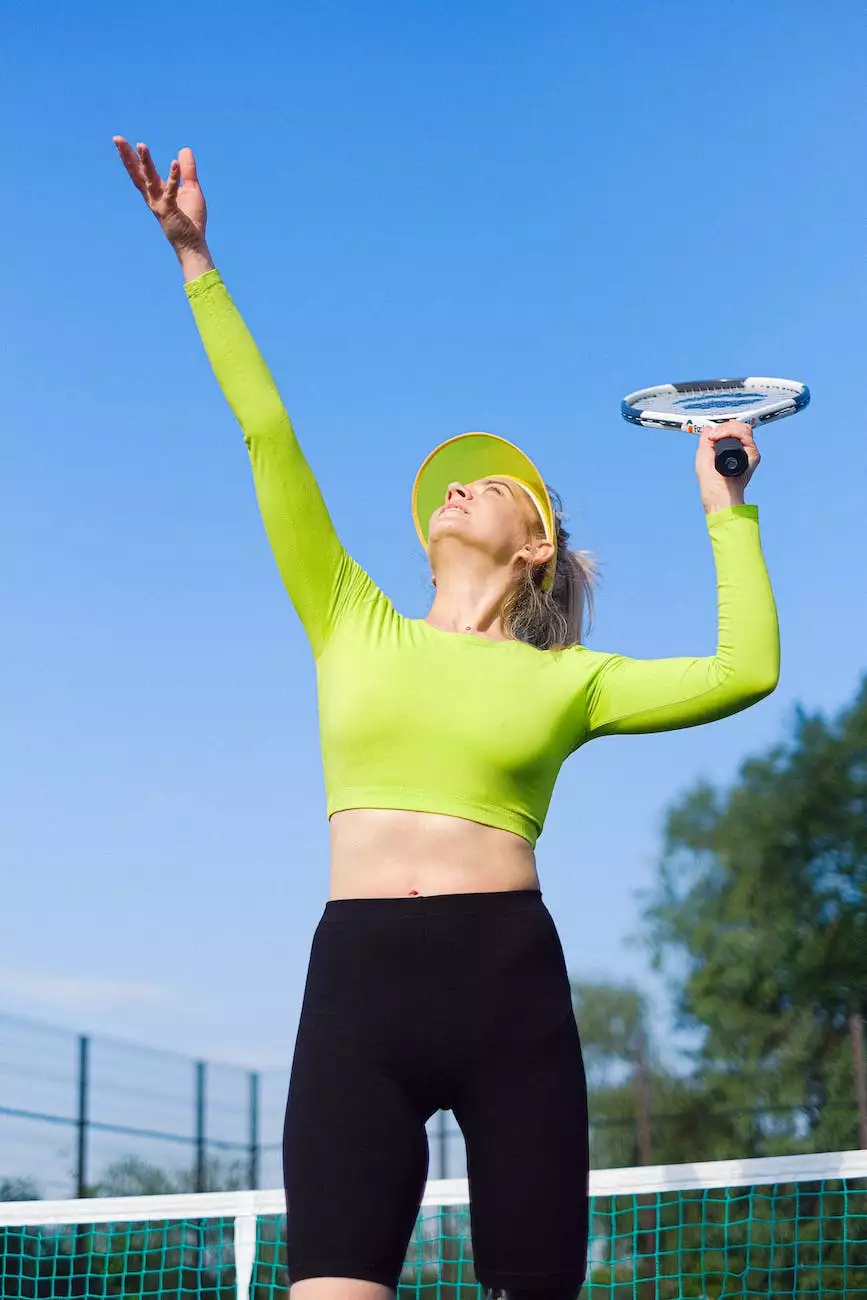 Welcome to Tennis at Hempfield recCenter, where passion meets skill and where Rising Phoenix Fitness brings you an opportunity to discover, connect, and belong to a vibrant community driven by health, nutrition, diets, and fitness.
Discover the World of Tennis
Whether you are a seasoned player or just starting your tennis journey, Hempfield recCenter offers a variety of amenities and programs tailored to meet your needs. Our state-of-the-art facilities and expert coaching staff ensure an environment where you can continually improve your game.
Tennis is a sport that combines physical fitness, mental agility, and strategic thinking. Engaging in regular tennis sessions allows you to develop endurance, coordination, and flexibility. It also serves as a great cardiovascular workout, helping you burn calories while having fun on the court.
With our well-maintained outdoor and indoor courts, you can enjoy tennis year-round, regardless of the weather. We have options for all ages and skill levels, including private lessons, group classes, social leagues, and competitive tournaments. Whether you prefer singles, doubles, or mixed doubles, we have something for everyone.
Connect with Fellow Enthusiasts
Tennis is more than just a sport; it's a community. At Hempfield recCenter, you will have the opportunity to connect with like-minded individuals who share your passion for tennis and a healthy lifestyle. Joining our tennis programs opens doors to new friendships and networking opportunities that extend beyond the court.
Our vibrant and supportive community comprises players of various skill levels, from beginners to advanced. You can engage in friendly matches, participate in team events, or simply enjoy a casual hit with fellow members. Our tennis community is known for its inclusivity and welcomes players of all ages and backgrounds.
Belong to a Community Driven by Passion
Rising Phoenix Fitness is dedicated to fostering a community where members can pursue their fitness goals and lead a healthy lifestyle. By becoming a part of the Hempfield recCenter tennis community, you gain access to a range of additional health and wellness resources.
Our comprehensive facility offers a fully equipped fitness center, group exercise classes, nutrition consulting, and personal training services. You can complement your tennis sessions with strength training, cardiovascular workouts, and specialized programs to enhance your overall fitness and performance.
Inspiration and motivation are contagious within our community. Connecting with like-minded individuals who value health, nutrition, diets, and fitness can be highly beneficial and lead to long-lasting positive changes in your life.
Elevate Your Game at Hempfield recCenter
Tennis at Hempfield recCenter is not just about playing the game. It's about seizing opportunities, pushing boundaries, and growing as an individual. By immersing yourself in our tennis programs, you can elevate your game to new heights and transform yourself into a more well-rounded player.
Our experienced coaching staff is committed to helping you reach your full potential. Through personalized instruction, strategic guidance, and skill development drills, you can refine your technique, improve your tactics, and sharpen your mental game.
Whether you're seeking competition, recreation, or a combination of both, Hempfield recCenter offers a variety of events and opportunities to challenge yourself. From friendly round-robin matches to interclub leagues and regional tournaments, we support your goals and aspirations.
Join the Tennis Community at Hempfield recCenter
Don't miss out on the incredible benefits that tennis and the Hempfield recCenter community have to offer. Join us on the courts and become a part of a thriving tennis community that is passionately committed to health, fitness, and personal growth.
Visit our website or contact us today to learn more about our tennis programs, coaching options, and membership opportunities. Take that first step towards discovering, connecting, and belonging to a tennis community that will empower you to reach new heights both on and off the court.