Personal Training | Fitness Training | Philadelphia, PA
Oct 10, 2020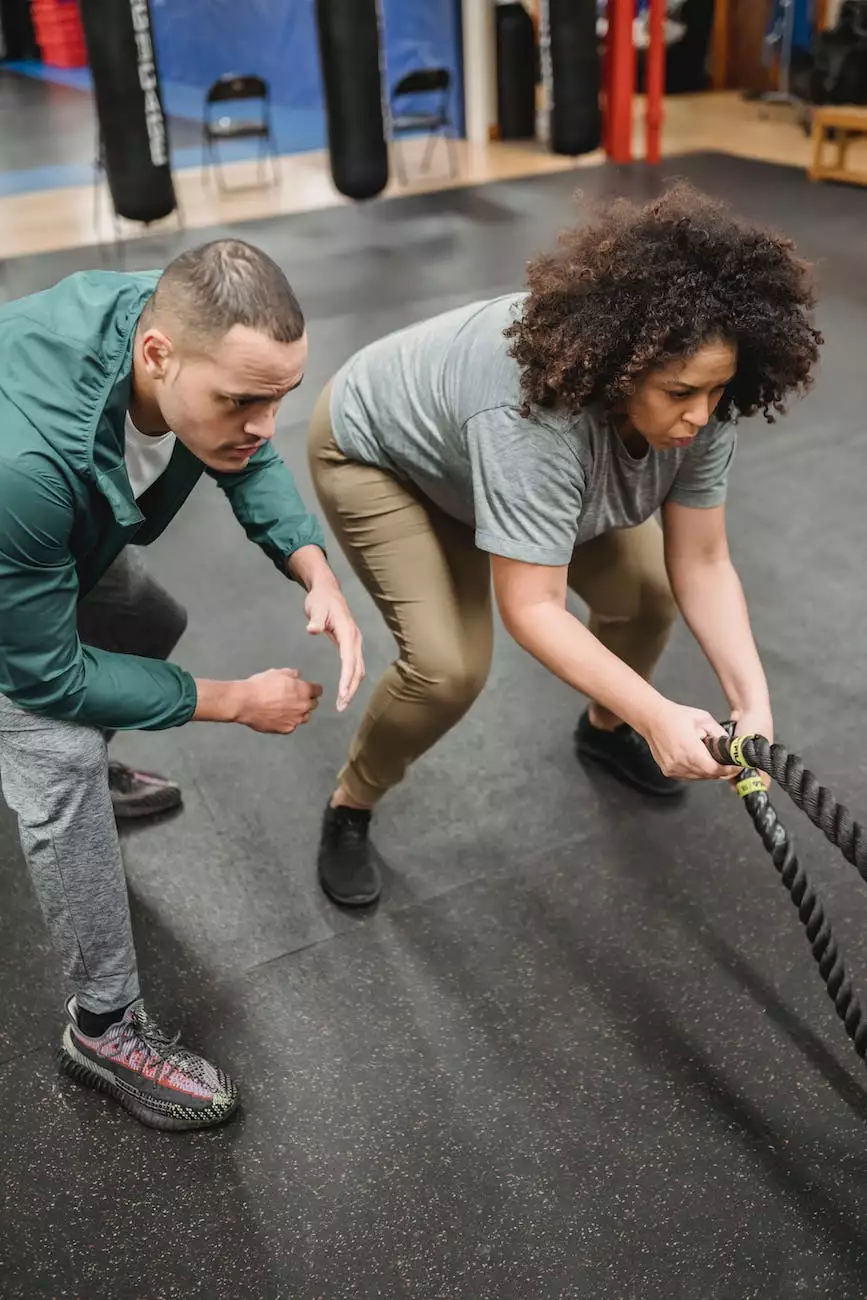 Why Choose Rising Phoenix Fitness for Personal Training?
At Rising Phoenix Fitness, we are dedicated to helping you achieve your fitness goals through personalized personal training programs in Philadelphia, PA. With years of experience and a team of qualified trainers, we are committed to providing you with expert guidance, customized workouts, and proven techniques to transform your health and wellness.
The Benefits of Personal Training
Personal training offers numerous benefits that can greatly enhance your fitness journey. By working closely with a qualified trainer, you will receive:
A personalized fitness plan tailored to your goals, abilities, and limitations
One-on-one guidance and support throughout your entire fitness journey
Correct form and technique to maximize the effectiveness of each exercise
Regular progress tracking and adjustments to ensure continuous improvement
Motivation and accountability to stay on track and reach your goals
Education on proper nutrition and lifestyle habits to support your fitness goals
Comprehensive Fitness Training Programs
At Rising Phoenix Fitness, we offer comprehensive fitness training programs that cover all aspects of your health and wellness. Whether you are a beginner or an advanced fitness enthusiast, our trainers will design a program specifically tailored to your needs.
Strength Training
Our strength training programs focus on building muscle, increasing strength, and improving overall body composition. Through a combination of resistance exercises and progressive overload, our trainers will help you reach new levels of strength and achieve a toned, sculpted physique.
Cardiovascular Conditioning
Cardiovascular conditioning is essential for improving heart health, endurance, and stamina. Our trainers will guide you through a variety of cardio exercises, such as running, cycling, and HIIT (High-Intensity Interval Training), to enhance your cardiovascular fitness and boost your metabolism.
Functional Training
Functional training focuses on improving your ability to perform daily activities with ease and efficiency. Our trainers will incorporate exercises that mimic real-life movements and enhance your stability, flexibility, and coordination. By strengthening your core and improving muscle imbalances, you'll reduce the risk of injuries and improve your overall functional fitness.
Flexibility and Mobility
Flexibility and mobility are crucial for maintaining joint health and preventing injuries. Our trainers will incorporate stretching exercises and mobility drills into your personalized program to improve your range of motion and flexibility. Whether you aim to become more flexible for specific activities or simply want to move better, we can help you achieve your goals.
Customized Nutrition Guidance
Proper nutrition is a fundamental component of any successful fitness journey. At Rising Phoenix Fitness, we understand the importance of fueling your body with the right nutrients to support your goals. Our trainers will provide you with customized nutrition guidance, helping you develop healthy eating habits that align with your individual needs and preferences. We'll educate you on portion control, macronutrient balance, and the importance of wholesome, nutrient-dense foods.
Get Started on Your Fitness Journey Today
Take the first step towards achieving your fitness goals by investing in personal training at Rising Phoenix Fitness. Our experienced trainers are ready to empower you with the knowledge, guidance, and support you need to transform your health and wellness. Contact us today to schedule your initial consultation and embark on a personalized fitness journey tailored just for you.