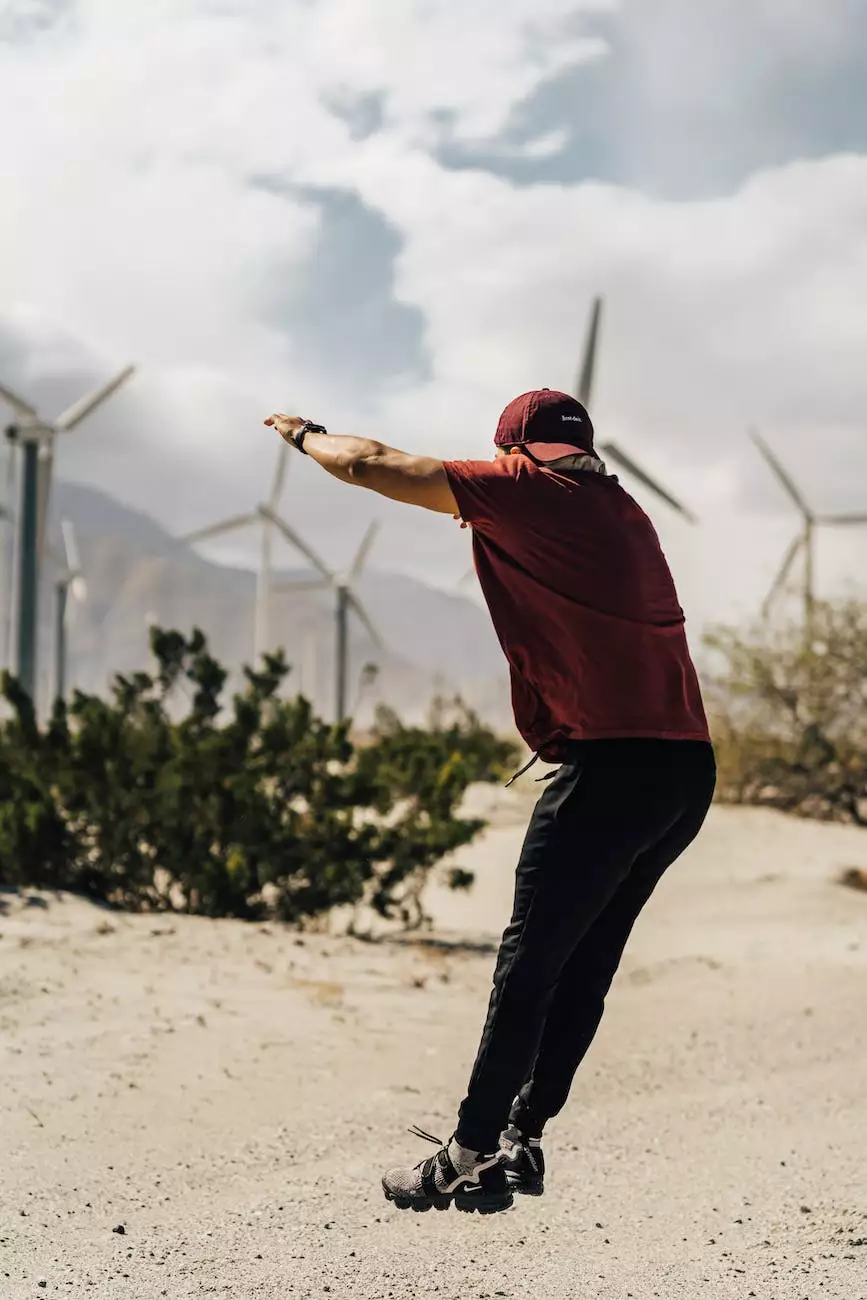 Welcome to #FitTipFriday - your weekly dose of fitness tips and tricks brought to you by Rising Phoenix Fitness. In this edition, we will explore alternative exercise modifications to help you take your fitness routine to the next level. No matter your age, fitness level, or injuries, there are always suitable alternatives to ensure you can stay active and healthy.
Why Choose Alternative Exercise Modifications?
Alternative exercise modifications are essential for individuals facing physical limitations, injuries, or those who want to add variety and challenge to their workouts. By incorporating alternative exercises, you can avoid monotony, prevent plateaus, and safely continue your fitness journey. Rising Phoenix Fitness is dedicated to providing you with innovative and effective modifications for a well-rounded fitness experience.
Modification 1: Low-Impact Cardio
For individuals with joint issues or those recovering from injuries, low-impact cardio exercises can be a game-changer. Instead of high-impact exercises like running or jumping, try alternatives like cycling, swimming, or using an elliptical machine. These activities provide cardiovascular benefits while reducing stress on your joints.
Modification 2: Bodyweight Strength Training
If traditional weightlifting is not suitable for you, bodyweight exercises can be an excellent alternative. Push-ups, squats, lunges, planks, and burpees are just a few examples of bodyweight exercises that can help you build strength and improve muscle tone without the need for heavy equipment. Rising Phoenix Fitness offers expert guidance on how to properly perform these exercises to maximize their benefits.
Modification 3: Chair Yoga
Yoga is known for its numerous physical and mental health benefits, but not everyone can easily perform standing poses or intense stretches. Chair yoga provides a fantastic alternative, especially for individuals with mobility impairments or balance issues. By utilizing a chair for support, you can still experience the flexibility, relaxation, and stress relief that yoga offers.
Modification 4: Resistance Bands
If you struggle with traditional weight machines or dumbbells, resistance bands can be an excellent alternative for strength training. They are lightweight, versatile, and offer a wide range of resistance levels. Resistance band exercises target all major muscle groups, helping you increase strength, improve flexibility, and tone your body. Rising Phoenix Fitness can guide you in incorporating resistance bands into your workouts effectively.
Modification 5: Water-Based Workouts
Water-based workouts are perfect for individuals with joint problems, arthritis, or back pain. Exercising in water provides buoyancy, reducing stress on your joints while offering resistance for strength training. Water aerobics, swimming laps, or aqua jogging are excellent options to improve cardiovascular fitness and overall muscle tone. Rising Phoenix Fitness can help you design a personalized water-based workout routine.
Modification 6: TRX Suspension Training
If you enjoy challenging workouts using your bodyweight as resistance but need additional support, TRX suspension training is the perfect alternative. TRX utilizes adjustable straps to leverage gravity and body positioning, enabling you to perform a wide range of exercises targeting all muscle groups. Rising Phoenix Fitness can teach you proper TRX techniques to optimize your results and minimize the risk of injury.
Modification 7: Mindful Meditation
Physical fitness is not only about the body but also the mind. Mindful meditation offers a different kind of exercise that enhances mental well-being while promoting relaxation and stress reduction. Incorporating regular meditation practices into your fitness routine can boost focus, self-awareness, and overall happiness. Let Rising Phoenix Fitness guide you towards a more balanced fitness journey by including mindful meditation practices.
Modification 8: Group Classes
For individuals who thrive in a social exercise setting or those looking for additional motivation, group classes are a fantastic alternative. Joining fitness classes such as Zumba, Pilates, or boot camps provides guidance, support, and a fun workout atmosphere. These classes offer a wide range of intensity levels, catering to various fitness goals. Check out Rising Phoenix Fitness's schedule for group class options.
Modification 9: Online Workouts
With the rise of technology, online workouts have become increasingly popular. Whether you prefer streaming workout classes or following guided fitness programs, online platforms provide convenience and flexibility. Rising Phoenix Fitness offers a variety of online workout options suitable for all fitness levels. Stay connected and active from the comfort of your own home.
Modification 10: Personalized Training Programs
For individuals who require specialized attention or have specific fitness goals, personalized training programs are the ultimate alternative. Rising Phoenix Fitness offers personalized training programs tailored to your unique needs. With one-on-one support from fitness experts, you can achieve optimal results and gain the knowledge to maintain a healthy lifestyle long-term.
Conclusion
Don't let physical limitations or lack of equipment hinder your fitness journey. Rising Phoenix Fitness is dedicated to providing you with alternative exercise modifications that cater to your needs. By incorporating these alternatives into your routine, you can keep your workouts exciting, safe, and effective. Choose the modifications that work best for you and let Rising Phoenix Fitness guide you towards a fit and healthy life!