Group Exercise Schedule - Hempfield RecCenter
Jan 15, 2023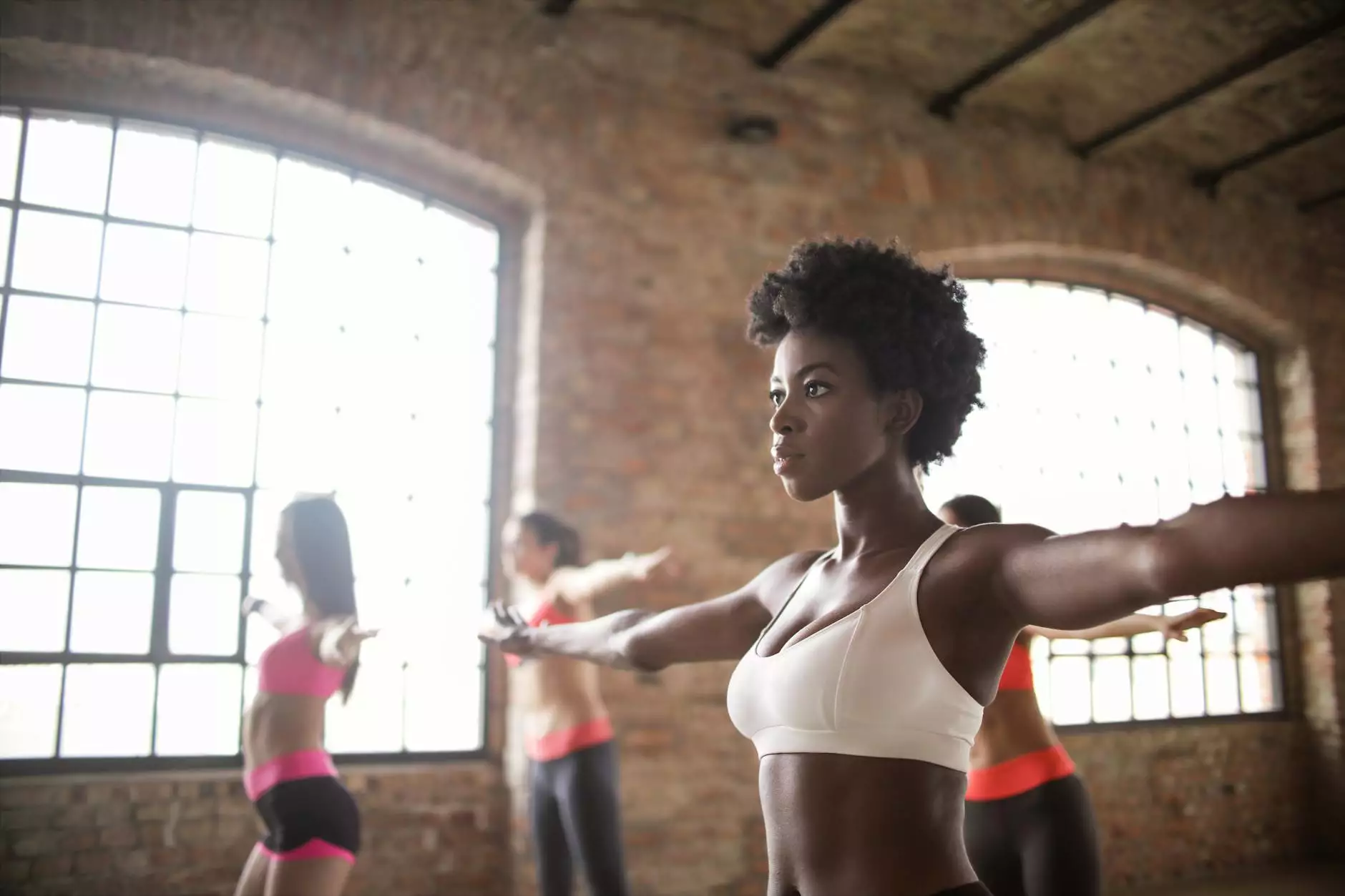 Introduction to Our Group Exercise Schedule
Welcome to the Group Exercise Schedule page of Rising Phoenix Fitness at Hempfield RecCenter. Discover a diverse range of classes designed to suit all fitness levels and interests. Our expert instructors are dedicated to helping you achieve your health and wellness goals. Check out our comprehensive timetable below and find the perfect class to start or enhance your fitness journey.
Why Choose Our Group Exercise Classes?
At Rising Phoenix Fitness, we believe that group exercise classes offer numerous benefits for individuals seeking an effective and enjoyable way to stay fit. Our classes provide a supportive and motivating environment where you can connect with like-minded individuals, making your fitness journey more enjoyable. By joining our group exercise classes, you will:
Improve Overall Fitness: Our diverse range of classes focuses on different aspects of fitness, including cardio, strength, flexibility, and balance. This holistic approach helps you achieve well-rounded fitness.
Stay Motivated: Exercising in a group setting pushes you to perform at your best. The energy and camaraderie found in our classes will keep you motivated throughout your workout.
Learn Proper Techniques: Our experienced instructors provide guidance and instruction to ensure you perform exercises correctly and safely. This helps minimize the risk of injury and maximizes the effectiveness of your workouts.
Enjoy Variety: With our extensive range of classes, you can try different workouts and find the ones that resonate with you. From high-intensity interval training (HIIT) to yoga and dance, we offer something for everyone.
Make New Friends: Group exercise classes foster a sense of community, allowing you to socialize with others who share similar interests and goals. Building connections and friendships adds to the overall positive experience.
Our Group Exercise Schedule
Discover the wide variety of classes offered in our group exercise schedule. We have carefully designed our timetable to accommodate different time preferences and fitness goals. Whether you are a beginner or an advanced fitness enthusiast, you will find classes suitable for your level of expertise. Some of our popular classes include:
1. Yoga Classes
Join our yoga classes to enhance your flexibility, improve posture, and find inner peace. Our experienced instructors guide you through various yoga poses and breathing exercises, helping you achieve mind-body harmony.
2. Aerobics and Dance Classes
If you enjoy moving to the beat and burning calories, our aerobics and dance classes are perfect for you. Experience the joy of dancing while getting a great cardio workout. Let the music and energetic atmosphere ignite your passion for fitness.
3. Strength Training
Build strength, tone your muscles, and improve your overall physique with our strength training classes. Using a combination of free weights, resistance bands, and bodyweight exercises, our instructors will help you sculpt your body effectively and safely.
4. HIIT (High-Intensity Interval Training)
Experience an intense and efficient workout with our HIIT classes. These sessions involve short bursts of high-intensity exercises followed by brief recovery periods. HIIT workouts are known for their calorie-burning benefits and ability to boost cardiovascular fitness.
5. Pilates
Strengthen your core, improve flexibility, and enhance body awareness through our Pilates classes. These low-impact workouts focus on controlled movements to build strength and improve posture.
6. Bootcamp
Challenge yourself and take your fitness to the next level with our bootcamp classes. These dynamic and intense workouts incorporate a combination of cardio, strength, and endurance exercises, offering a full-body workout that pushes your limits.
How to Join Our Group Exercise Classes
Becoming part of our group exercise classes is easy. Simply follow these steps:
Visit our website, Rising Phoenix Fitness, at www.risingphoenixfit.com.
Navigate to the Group Exercise Schedule page.
Choose the class from our comprehensive timetable that suits your preferences and fitness goals.
Arrive at Hempfield RecCenter a few minutes early to set up and prepare for your class.
Bring comfortable workout attire, a water bottle, and a positive mindset.
Join the class and enjoy the incredible benefits of group exercise!
Conclusion
Join Rising Phoenix Fitness at Hempfield RecCenter and explore our extensive group exercise schedule. With a variety of classes designed to accommodate different interests and fitness levels, we are confident that you will find the perfect class to support your health and wellness journey. Don't miss out on the opportunity to improve your fitness, make new friends, and have fun while achieving your goals. Take the first step and join our group exercise classes today!