Cycling Training Program
Dec 27, 2017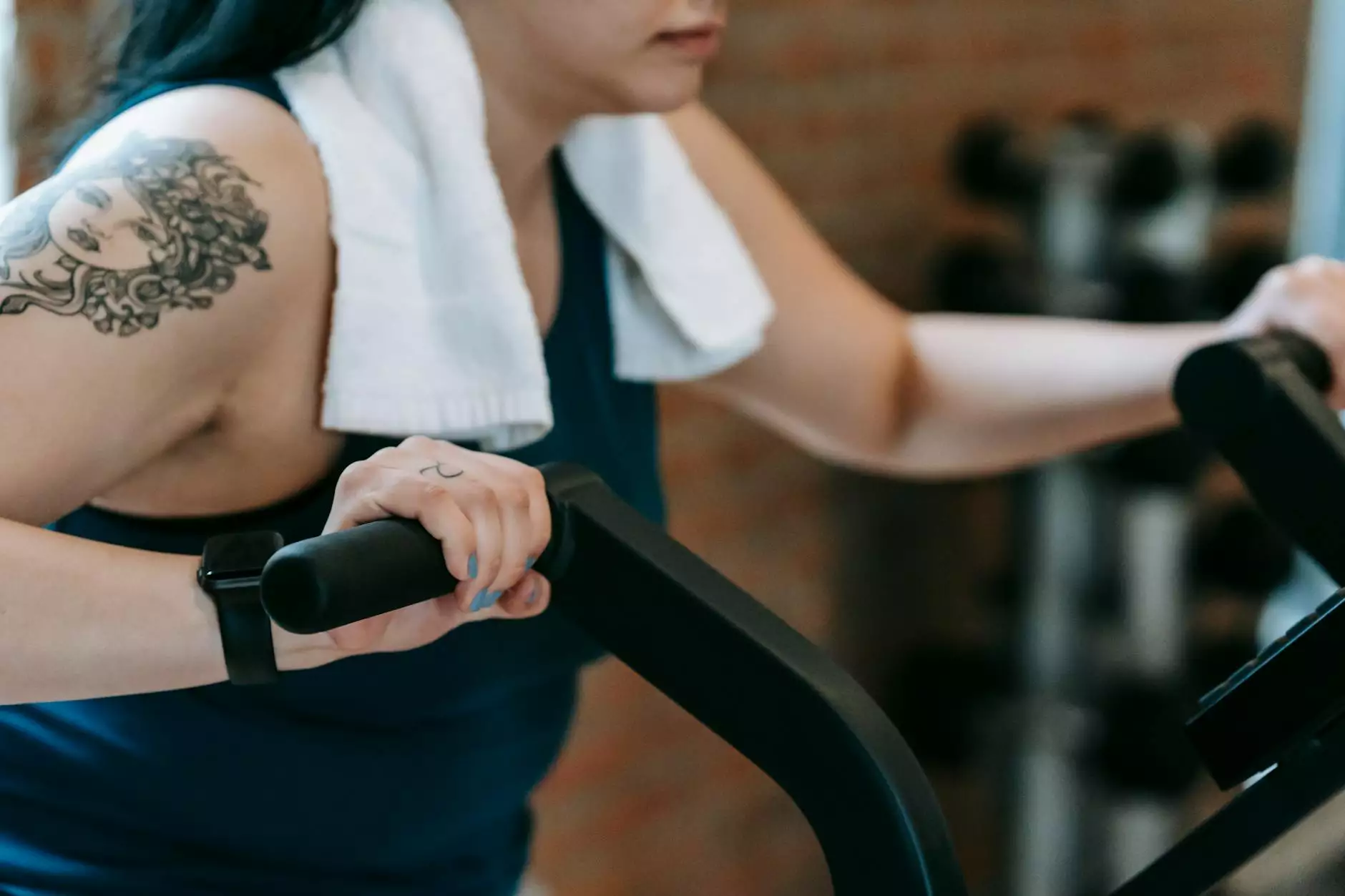 Introduction
Welcome to Rising Phoenix Fitness and our specialized Cycling Training Program. If you are passionate about cycling and want to take your performance to the next level, you've come to the right place. Our program is designed to help you become a stronger, faster, and more efficient cyclist.
The Benefits of Our Program
At Rising Phoenix Fitness, we understand that every cyclist has unique goals and aspirations. Our comprehensive training program is tailored to meet your individual needs and take you beyond your limits. Here are some of the key benefits you can expect:
Increased Endurance: Our program focuses on building your aerobic capacity, allowing you to ride longer distances with ease.
Improved Strength: Through targeted strength training exercises, we help you develop the power and stamina necessary for tackling challenging terrains.
Enhanced Speed: Our cycling drills and interval training techniques will help you improve your overall speed and sprinting abilities.
Optimized Technique: Our experienced trainers will provide you with valuable insights and guidance to refine your cycling technique, ensuring maximum efficiency and reduced risk of injuries.
Personalized Nutrition Plan: Proper nutrition is vital for optimal performance. We offer personalized nutrition plans tailored to your training needs, helping you fuel your rides and optimize recovery.
Support and Motivation: Joining our program means becoming part of a supportive community of fellow cyclists and passionate trainers who will keep you motivated throughout your journey.
Program Structure
Our Cycling Training Program is divided into various phases to ensure progressive and effective results. Each phase focuses on different aspects of cycling performance and builds upon the previous one. Here's a breakdown of the program structure:
Phase 1: Base Building
In this phase, we lay the foundation for your cycling training. You'll focus on building endurance and improving your base fitness level through longer, steady-paced rides. We'll help you establish a solid aerobic foundation to support future performance gains.
Phase 2: Strength and Power Development
Once you have a solid base, we'll move on to increasing your strength and power on the bike. You'll engage in specific strength training exercises both on and off the bike to develop the muscle groups crucial for cycling performance. Hill repeats and interval training will be incorporated to enhance your power output.
Phase 3: Speed and Agility
In this phase, we'll focus on improving your speed, agility, and overall bike handling skills. You'll learn techniques to navigate corners, handle descents, and improve your sprinting abilities. We'll also work on refining your pedaling technique for maximum efficiency.
Phase 4: Peak Performance
The final phase is all about peaking for an event or achieving your personal performance goals. We'll fine-tune your training to ensure you're at your physical and mental best on the targeted day. You'll go through specific race simulations and tapering strategies to optimize your performance and reduce fatigue.
Why Choose Rising Phoenix Fitness?
With numerous cycling training programs available, why should you choose Rising Phoenix Fitness? Here's why we stand out:
Expert Trainers: Our trainers have years of experience and a deep understanding of cycling-specific training principles. They are dedicated to helping you succeed and are always up to date with the latest industry trends.
Personalized Approach: We believe in a personalized approach to training. Our program is tailored to your individual abilities, goals, and time commitments, ensuring you get the most out of each session.
State-of-the-Art Facilities: Our training center is equipped with state-of-the-art cycling equipment and technology to provide you with a top-notch training experience.
Proven Results: Many cyclists who have gone through our program have achieved significant improvements in their performance, from recreational riders to competitive athletes.
Community and Support: Joining Rising Phoenix Fitness means becoming part of a vibrant community of fellow cyclists who share your passion and provide support and motivation throughout your journey.
Get Started Today
Don't wait any longer to kickstart your journey towards becoming a better cyclist. Join our Cycling Training Program at Rising Phoenix Fitness and unlock your full potential. Contact us today to learn more and get started!