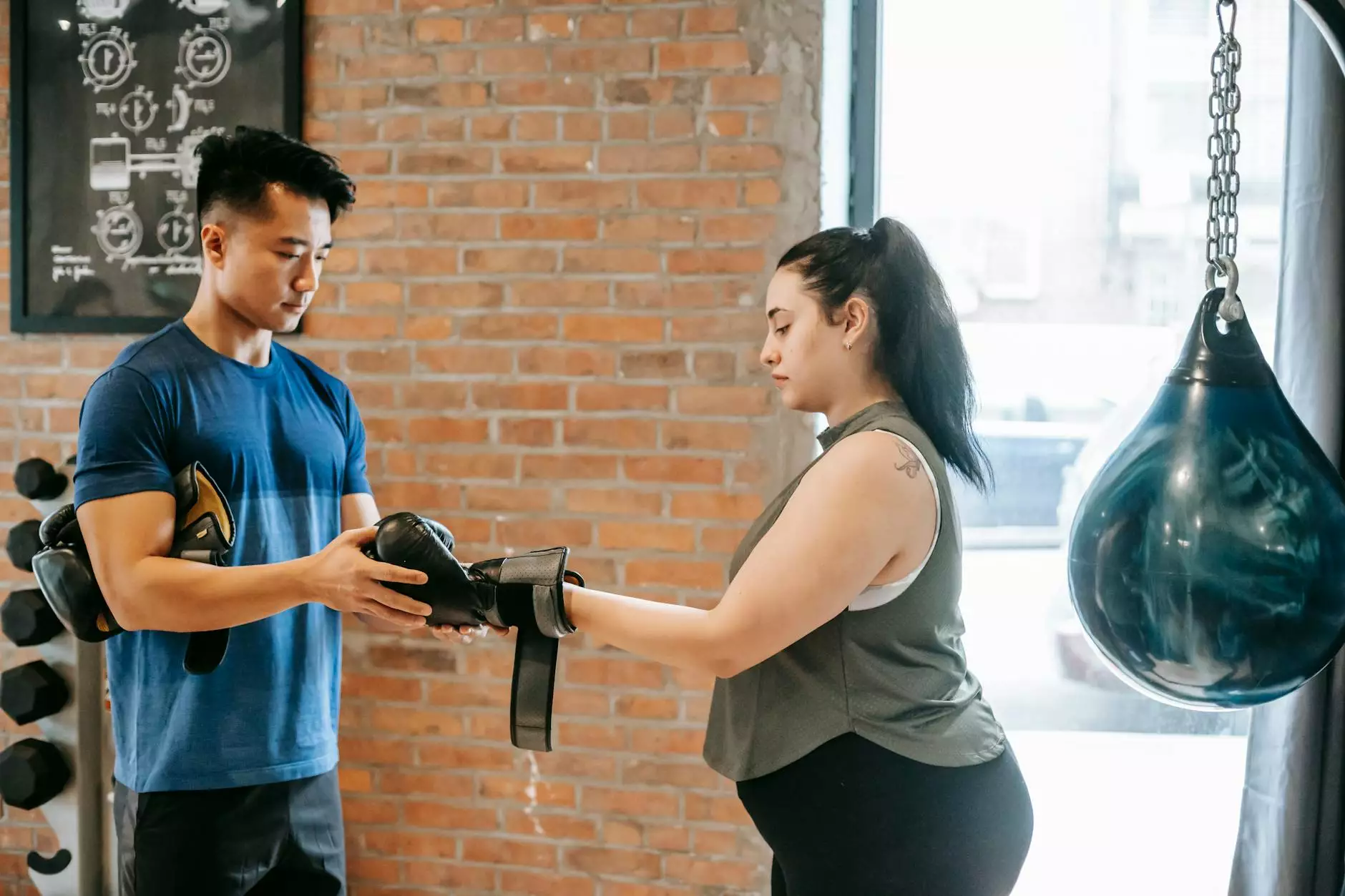 Why Choose Rising Phoenix Fitness for Your Boxing Classes?
Welcome to Rising Phoenix Fitness, your ultimate destination for high-quality boxing classes in the field of Health - Nutrition Diets and Fitness. We take pride in offering a superior fitness experience that goes beyond just physical training. When it comes to boxing, we are passionate about helping individuals of all fitness levels achieve their goals, whether it's to lose weight, build strength, or boost their overall health and well-being.
Unparalleled Boxing Training
At Rising Phoenix Fitness, we prioritize the well-rounded development of our members. Our boxing classes are designed to provide you with a comprehensive training experience that encompasses both physical and mental aspects. Our expert trainers have years of experience in the field and will guide you through various techniques and drills, ensuring you master the fundamentals of boxing.
Scientifically Proven Benefits of Boxing
Engaging in regular boxing classes offers a wide range of benefits for both your physical and mental health. Scientific studies have shown that boxing helps improve cardiovascular fitness, build lean muscle mass, and enhance coordination and agility. Furthermore, it is an effective stress-reliever and helps boost confidence and self-esteem.
Customized Training Programs
We understand that each individual has unique fitness goals and requirements. That's why at Rising Phoenix Fitness, we offer customized training programs tailored to your specific needs. Whether you are a beginner just starting your fitness journey or an experienced athlete looking to take your skills to the next level, our trainers will provide personalized attention and guidance to help you reach your full potential.
State-of-the-Art Facilities
Our state-of-the-art facilities are designed to create a comfortable and motivating environment for our members. Equipped with top-of-the-line boxing equipment and spacious training areas, our facilities provide the perfect setting for you to unleash your potential and achieve optimal results.
Community and Support
Rising Phoenix Fitness is not just a place to train; it's a community of like-minded individuals who share the same passion for health and fitness. Joining our boxing classes means becoming a part of a supportive network that will inspire and motivate you throughout your journey. Our friendly trainers and fellow members will help create an encouraging atmosphere that keeps you engaged and committed to your goals.
Get Started Today!
Don't wait any longer to kickstart your fitness transformation with our top-notch boxing classes. Take the first step towards a healthier lifestyle and join Rising Phoenix Fitness. Our experienced trainers are ready to guide you on your path to success. Contact us now to schedule your first session and experience the power of boxing!