Banana Peanut Butter Snack Bites
May 5, 2023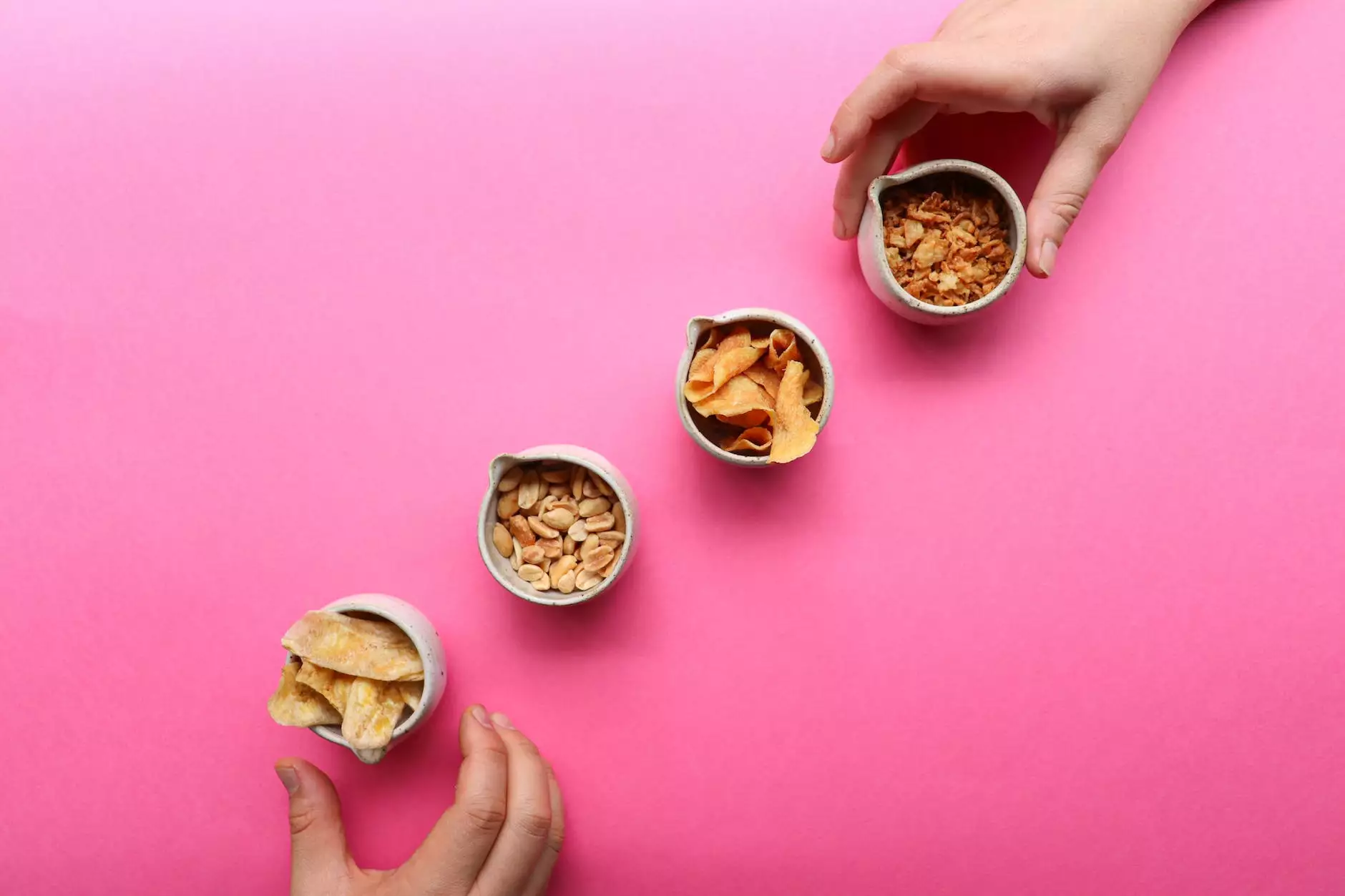 Introduction
Welcome to Rising Phoenix Fitness, your ultimate destination for health, nutrition, diets, and fitness information. In this article, we are going to introduce you to a mouthwatering and nutritious snack - the Banana Peanut Butter Snack Bites.
Why Choose Banana Peanut Butter Snack Bites
If you are looking for a delicious and guilt-free snack option that will satisfy your cravings while providing essential nutrients, look no further than the Banana Peanut Butter Snack Bites. These bite-sized treats are not only incredibly tasty but also packed with health benefits.
1. Nutritional Powerhouse
Bananas are a fantastic source of vitamins, minerals, and dietary fiber. They are rich in potassium, which helps support heart health and maintain healthy blood pressure levels. Peanut butter, on the other hand, offers a good dose of protein and healthy fats, which aid in maintaining satiety and providing long-lasting energy.
2. Energy Boost
Whether you're hitting the gym, going for a run, or simply need an afternoon pick-me-up, these snack bites are perfect for boosting your energy levels. The combination of natural sugars from bananas and the healthy fats in peanut butter provides sustained energy to keep you going throughout the day.
3. Quick and Easy
Busy schedules? No problem! These snack bites require minimal preparation time and are ready to enjoy in just a few simple steps. Whether you're a stay-at-home parent, a working professional, or a student, you'll appreciate the convenience of these delicious treats.
How to Make Banana Peanut Butter Snack Bites
Now that you're convinced of the benefits and the deliciousness of Banana Peanut Butter Snack Bites, it's time to learn how to make them yourself. Here's a step-by-step recipe:
Ingredients:
2 ripe bananas
1/2 cup of creamy peanut butter
1 cup of oats
1/4 cup of honey
1/4 cup of shredded coconut
1/4 cup of chocolate chips
1 teaspoon of vanilla extract
A pinch of salt
Instructions:
In a medium-sized bowl, mash the bananas until smooth.
Add peanut butter, oats, honey, shredded coconut, chocolate chips, vanilla extract, and a pinch of salt to the bowl. Mix well until all ingredients are fully combined.
Using a cookie scoop or your hands, form the mixture into bite-sized balls and place them on a baking sheet lined with parchment paper.
Refrigerate the snack bites for at least 30 minutes to allow them to firm up.
Once chilled, your Banana Peanut Butter Snack Bites are ready to be enjoyed! Store any leftovers in an airtight container in the refrigerator for up to a week.
Conclusion
Congratulations! You've just discovered the perfect snack to fuel your body while satisfying your taste buds - the Banana Peanut Butter Snack Bites. With their nutritional power, burst of energy, and simple preparation, these snack bites are a must-try for anyone leading a healthy and active lifestyle.
At Rising Phoenix Fitness, we believe in providing you with the best information and resources to support your health and fitness goals. Stay tuned for more nutritious recipes, workout tips, and expert advice.