Winter Fitness Training for Runners
Nov 2, 2019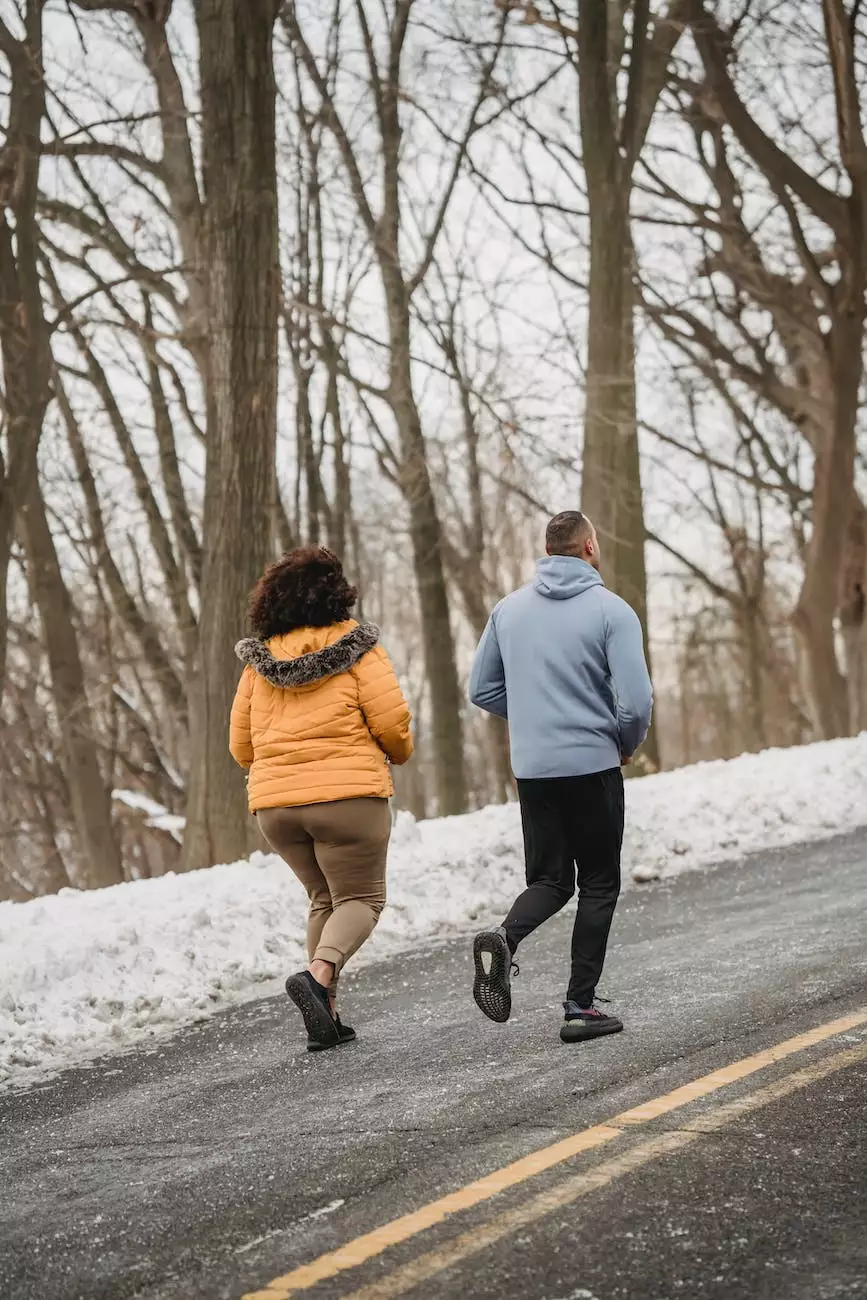 Introduction
Welcome to Rising Phoenix Fitness, your ultimate destination for all your health, nutrition, diets, and fitness needs. In this comprehensive guide, we will delve into the world of winter fitness training specifically tailored for runners. As the temperature drops and icy conditions prevail, it's essential to adapt your training routine to stay fit, motivated, and injury-free throughout the colder months.
Importance of Winter Fitness Training
Winter brings unique challenges for runners, but with the right approach, it can also present tremendous opportunities for growth. By maintaining a consistent training regimen during this season, you can build a solid foundation, strengthen your endurance, and set yourself up for success in future races and events. Winter fitness training for runners helps:
Enhance cardiovascular health
Improve lung capacity
Build mental resilience
Boost overall fitness levels
Tips for Safe and Effective Winter Fitness Training
Dress Appropriately
When going for a run in cold weather, proper attire is crucial to ensure both comfort and safety. You should consider layering your clothing to provide insulation, protect against wind chill, and allow for sweat evaporation. Opt for moisture-wicking fabrics to stay dry and always wear a hat and gloves to retain body heat.
Warm-Up and Cool-Down
Before braving the chilly outdoor conditions, it's essential to warm up your muscles. Perform dynamic stretching exercises and light jogging to gradually raise your heart rate and loosen up your joints. Once you've completed your run, incorporate a thorough cool-down routine that includes stretching to promote muscle recovery and reduce post-workout soreness.
Stay Hydrated
Although you may not feel as thirsty during cold weather runs, it's crucial to stay properly hydrated. Cold air can be dehydrating, especially when combined with increased respiratory rate. Remember to drink enough fluids before, during, and after your workouts to maintain optimal performance and prevent dehydration.
Adjust Your Training Plan
Winter might present obstacles that limit your ability to run outdoors consistently. Ice, snow, or extreme weather conditions can pose safety risks. It's important to be flexible and ready to adapt your training plan accordingly. Consider cross-training activities, such as indoor cycling or swimming, to maintain your fitness levels and minimize the impact of weather-related constraints.
Set Realistic Goals
Winter may not be the time to focus solely on achieving personal records. With the change in weather, it's important to set realistic goals that prioritize maintaining fitness and staying injury-free. Adjust your expectations and shift your focus towards building endurance, strength, and overall wellness during this season.
Winter Nutrition Tips for Runners
Alongside your training, proper nutrition plays a vital role in supporting your winter fitness goals. Optimize your diet with these runner-specific nutrition tips:
Stay Well-Fueled
Running in cold weather increases calorie expenditure, so it's crucial to provide your body with adequate energy. Focus on consuming a balanced diet that includes lean proteins, complex carbohydrates, and healthy fats to fuel your runs and aid in muscle recovery.
Hydrate Consistently
Hydration is often overlooked during winter, but it remains a vital aspect of your nutrition routine. Aim to drink enough fluids throughout the day, including water, herbal teas, and electrolyte-rich beverages. Hydrating properly helps maintain performance, speed up recovery, and support overall health and well-being.
Boost Immunity
Cold temperatures can weaken your immune system, increasing the risk of falling ill. Incorporate immune-boosting foods into your diet to stay healthy and minimize the chances of getting sick. Include foods rich in vitamin C, antioxidants, and essential nutrients to support your body's defense mechanisms.
Recover with Nutrient-Dense Foods
After a challenging winter run, your body needs proper nutrition to recover and rebuild. Focus on consuming nutrient-dense foods that promote muscle repair and reduce inflammation. Incorporate foods like leafy greens, lean meats, whole grains, and colorful fruits and vegetables into your meals.
Conclusion
Winter fitness training for runners is an excellent opportunity to stay active, maintain your fitness levels, and continue progressing toward your goals. By implementing the tips and strategies outlined in this guide, you'll be well-prepared to tackle the challenges of the colder months while ensuring a healthy, enjoyable, and injury-free training experience. Get ready to embrace the winter season and elevate your running journey with Rising Phoenix Fitness.