Beyond Dieting: Why You Should Stop the Yo-yo Craze and Just Start Living
May 19, 2020
At-Home Exercises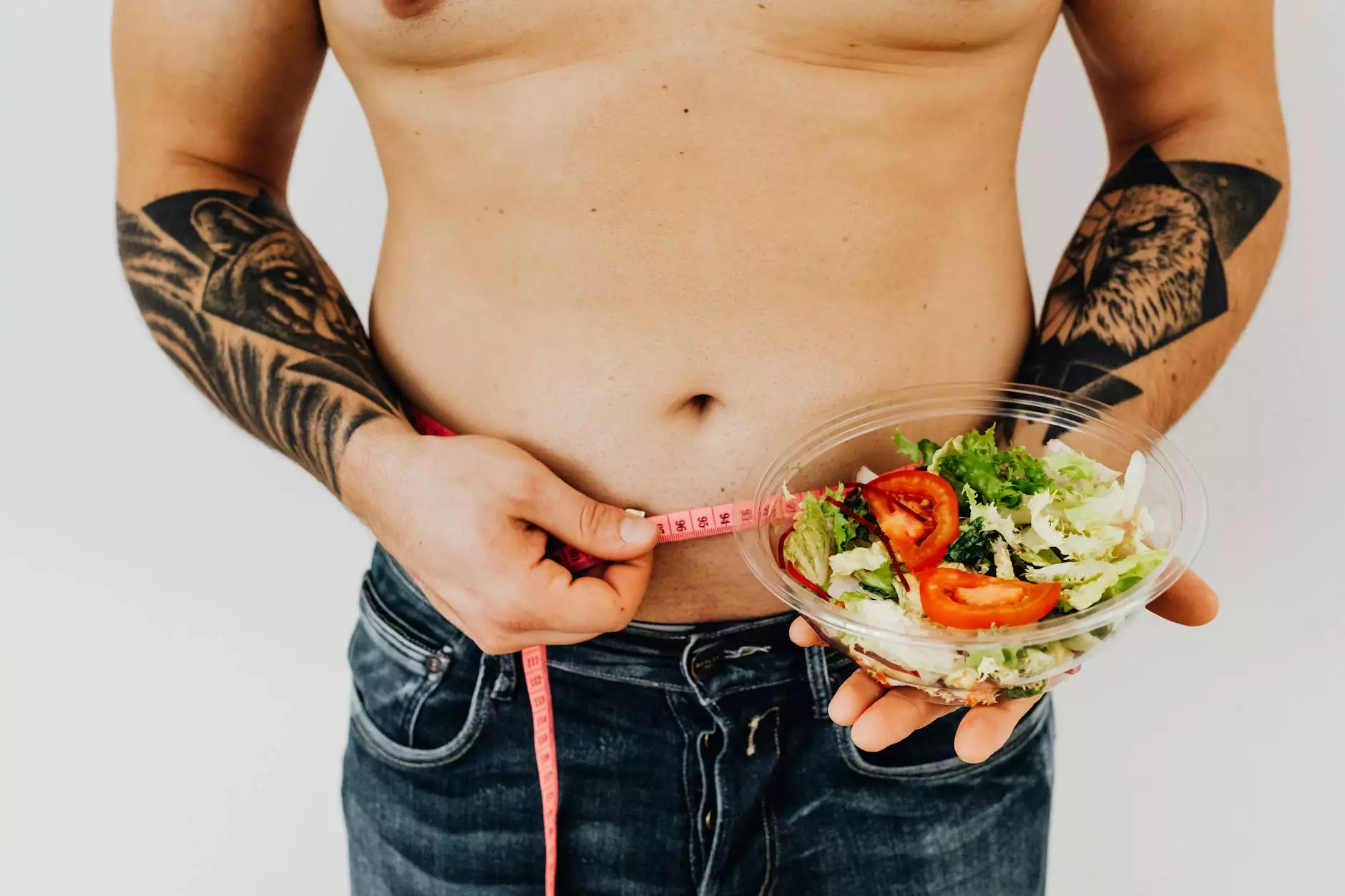 Your Journey to a Healthier Lifestyle Starts Here
Welcome to Rising Phoenix Fitness, your trusted partner in achieving optimal health and wellness. If you've been struggling with yo-yo dieting and are tired of the endless cycle of weight loss and gain, you've come to the right place.
The Problem with Yo-yo Dieting
Yo-yo dieting, also known as weight cycling, is a common phenomenon where individuals repeatedly lose weight through restrictive diets only to regain it shortly after. This vicious cycle not only negatively impacts physical health but also takes a toll on mental well-being.
Research has shown that yo-yo dieting can disrupt metabolism, lead to muscle loss, increase the risk of chronic diseases, and create an unhealthy relationship with food. Moreover, the psychological effects of constantly being on a restrictive diet can cause heightened stress levels, decreased self-esteem, and reduced motivation to maintain a healthy lifestyle in the long run.
The Solution: Embrace a Sustainable Lifestyle
At Rising Phoenix Fitness, we believe in a different approach. Rather than focusing solely on short-term weight loss, we encourage our clients to embrace a sustainable lifestyle that promotes overall well-being. Our goal is to help you develop healthy habits that will last a lifetime.
Benefits of a Sustainable Lifestyle:
Consistent Weight Management: By adopting a sustainable lifestyle, you can bid farewell to the yo-yo dieting rollercoaster. Instead, you'll learn how to achieve a healthy weight and maintain it in the long term.
Improved Physical Health: Sustainable living incorporates regular exercise, balanced nutrition, and adequate sleep, all of which contribute to improved cardiovascular health, stronger immune system, and increased energy levels.
Enhanced Mental Well-being: Breaking free from the constraints of restrictive diets and embracing a balanced approach to nutrition can improve your relationship with food and positively impact your mental well-being.
Increased Self-confidence: Achieving sustainable lifestyle changes not only enhances your physical appearance but also boosts your self-esteem and confidence levels.
Long-term Health Benefits: By adopting sustainable habits, you can reduce the risk of various chronic conditions such as heart disease, diabetes, and certain cancers, ultimately leading to a longer and healthier life.
How Rising Phoenix Fitness Can Help
As experts in the field of health, nutrition, and fitness, the team at Rising Phoenix Fitness is dedicated to guiding you on your journey to a sustainable lifestyle. Our comprehensive approach includes:
1. Personalized Nutrition Plans
We understand that each individual has unique dietary needs. Our certified nutritionists will work with you to create a personalized nutrition plan that aligns with your goals, preferences, and lifestyle.
2. Tailored Exercise Programs
Exercise is a crucial component of a sustainable lifestyle. Our experienced trainers will design customized workout programs suited to your fitness level and objectives. Whether you prefer group classes or one-on-one sessions, we have options to suit your preferences.
3. Behavioral Coaching
We believe that lasting change comes from within. Our behavioral coaches will help you identify and overcome any psychological barriers that may hinder your progress towards a sustainable lifestyle. Through personalized coaching, we empower you to develop positive habits and mindset.
4. Ongoing Support and Accountability
At Rising Phoenix Fitness, we prioritize your success. We provide ongoing support and accountability to ensure consistent progress on your journey. Our team is always accessible to answer your questions, provide motivation, and keep you on track.
Make the Change Today
Don't let the yo-yo craze hold you back from living a healthier, happier life. It's time to break free from the cycle and embrace a sustainable lifestyle. Contact Rising Phoenix Fitness today to begin your transformation.