Welcome to Boxing and Barbells - Rising Phoenix Fitness
May 4, 2022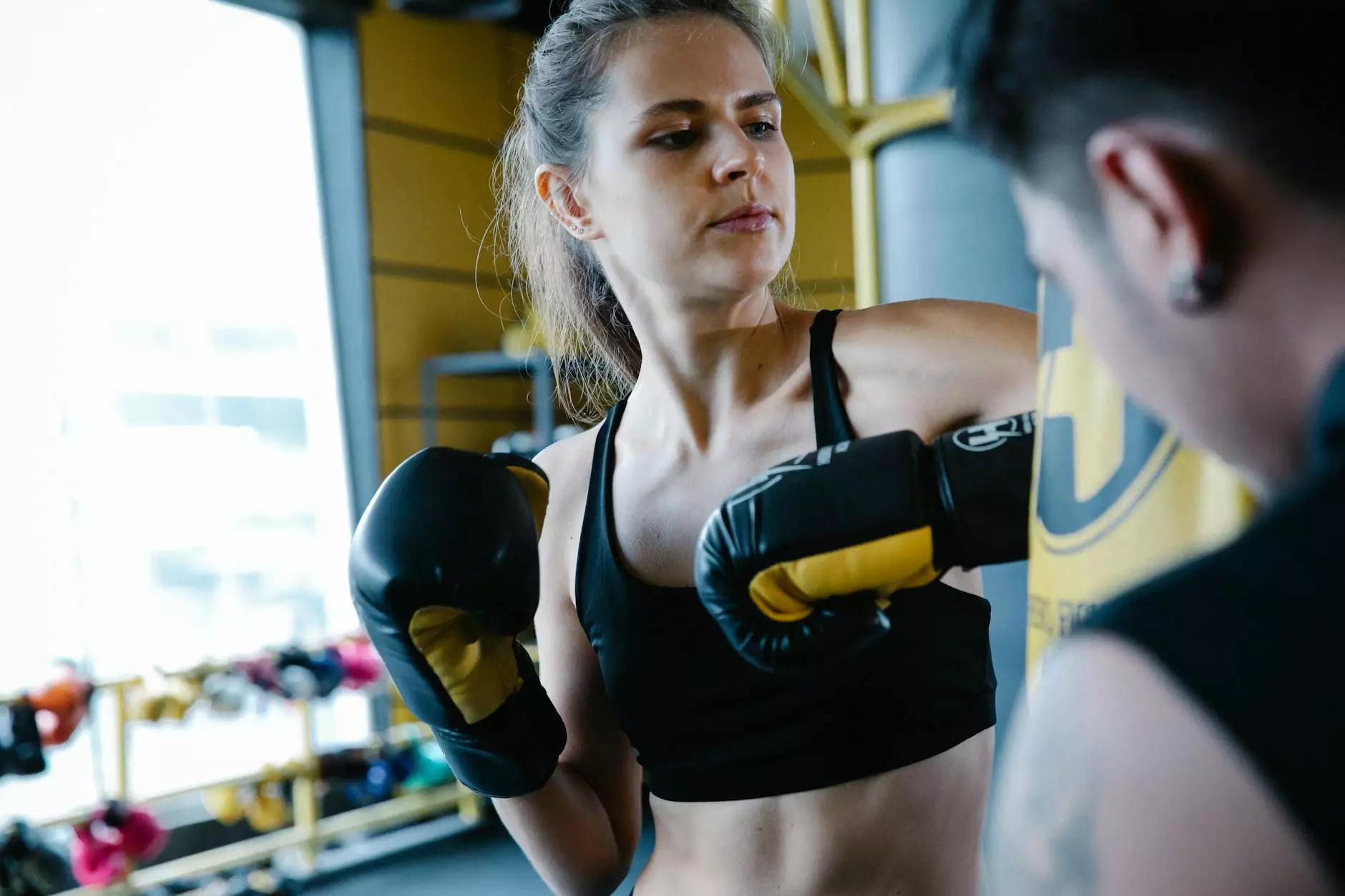 The Power of Boxing and Barbells in Health, Nutrition, Diets, and Fitness
If you are seeking an effective and dynamic way to improve your health, boost your nutrition, optimize your diet, and enhance your overall fitness, look no further than boxing and barbells. Rising Phoenix Fitness is here to guide you towards unlocking the unparalleled advantages provided by these two incredible training methods.
Why Choose Boxing?
Boxing is more than just a combat sport. It offers numerous benefits that extend beyond the confines of the boxing ring. Regular boxing training can help improve your cardiovascular endurance, enhance your strength and agility, and promote weight loss.
The high-intensity nature of boxing workouts pushes your body to its limits, resulting in increased calorie burn. Additionally, boxing incorporates a full-body workout, engaging muscles from head to toe. By consistently following a boxing training program, you can sculpt and tone your body, building lean muscle mass.
The Art of Boxing Technique
Mastering the art of boxing involves more than just throwing punches. Rising Phoenix Fitness provides comprehensive guides and tutorials on proper boxing technique. From mastering the jabs, hooks, and uppercuts to perfecting footwork and defensive maneuvers, our expert trainers will ensure you develop the skills needed to excel in the ring.
Unleash Your Strength with Barbells
Barbell training is a fundamental aspect of strength and resistance training. Incorporating barbell exercises into your fitness routine can lead to significant gains in strength, muscle mass, and overall power.
With Rising Phoenix Fitness, you will discover a wealth of knowledge on barbell exercises, including bench presses, squats, deadlifts, and more. Our experts will guide you through proper form, provide variations to suit your goals, and offer tips to enhance your barbell training experience.
The Benefits of Barbells
Barbell training allows you to target specific muscle groups effectively while emphasizing functional movement patterns. By regularly lifting barbells, you can improve your muscular endurance, bone density, and joint stability.
Whether you aspire to compete in strength sports or simply want to build a strong and resilient physique, incorporating barbell training into your fitness routine is key. Rising Phoenix Fitness is here to provide you with the support and guidance you need to reach your barbell training goals.
Join Rising Phoenix Fitness for Optimal Results
At Rising Phoenix Fitness, we understand the critical role that boxing and barbell training play in helping you achieve your health, nutrition, diets, and fitness aspirations. Our specialized programs and experienced trainers are dedicated to assisting you in reaching new heights.
With our tailored workout plans, nutritional guidance, and expert advice, you can unleash your potential and transform your body. Whether you are a beginner seeking to develop a solid foundation or a seasoned fitness enthusiast aiming to take your performance to the next level, Rising Phoenix Fitness is your ultimate ally.
Explore Our Comprehensive Resources
Rising Phoenix Fitness offers an extensive range of resources to support your boxing and barbell journey. Our blog features articles on training tips, nutritional advice, and fitness trends to keep you up-to-date with the latest information.
Additionally, our interactive community and online forums provide the perfect platform to connect with other individuals on similar fitness journeys. Share experiences, seek guidance, and motivate one another as you embark on your boxing and barbell training adventure.
Experience the Magic of Boxing and Barbells with Rising Phoenix Fitness Today
If you are ready to embrace the transformative power of boxing and barbell training, look no further than Rising Phoenix Fitness. Join our community today and embark on a journey towards a stronger, fitter, and healthier version of yourself.
Unlock the unlimited potential within you. Choose Rising Phoenix Fitness and take the first step towards a brighter, more energized future.