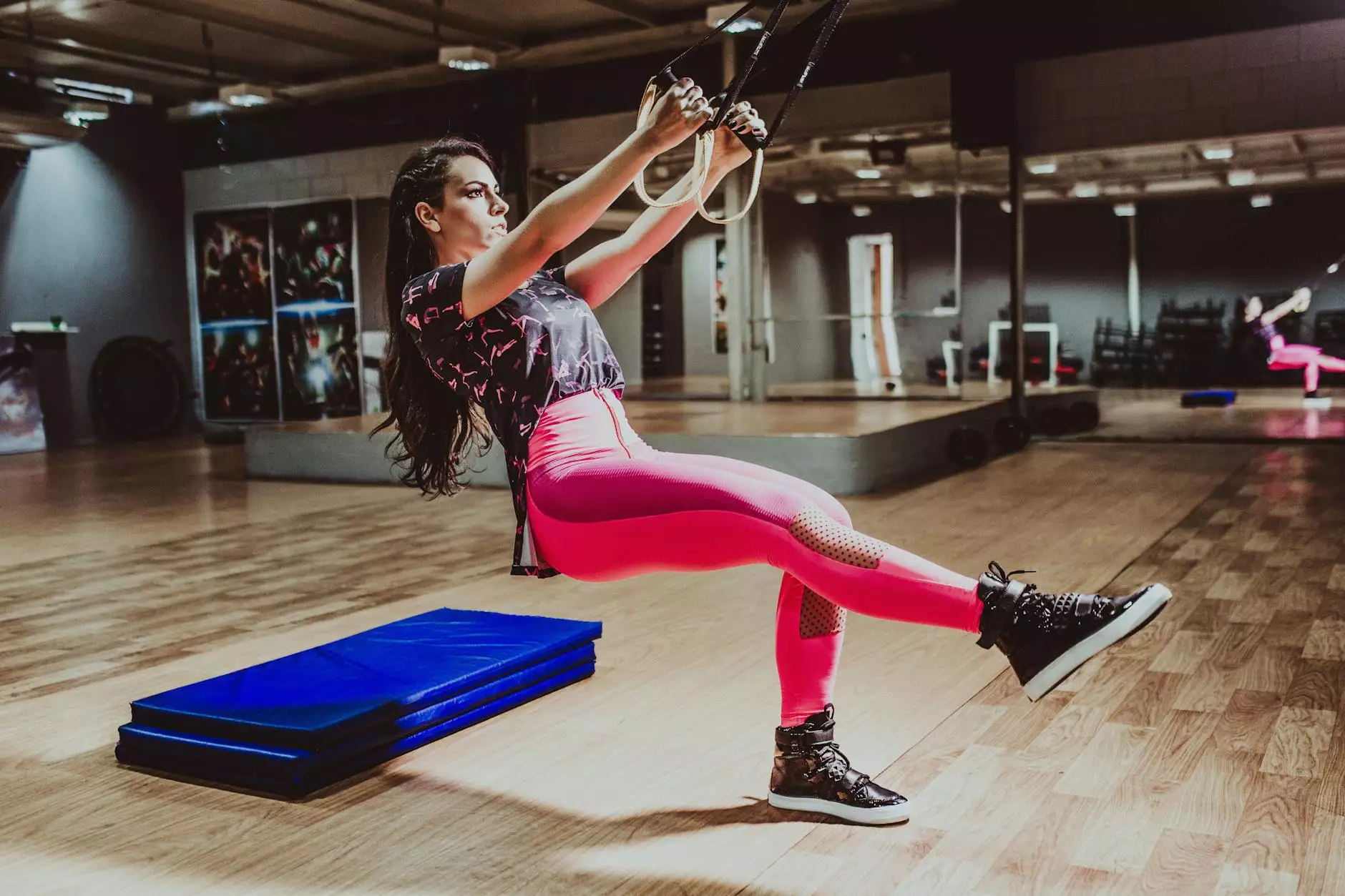 Experience the Ultimate Full-Body Workout
Are you ready to take your fitness to the next level? Look no further than our TRX Suspension Training program at Rising Phoenix Fitness, located at Hempfield recCenter. Our experts have designed a comprehensive workout program that guarantees results.
The Benefits of TRX Suspension Training
TRX Suspension Training is a revolutionary approach to fitness that leverages gravity and your own body weight to build strength, flexibility, and balance. Unlike traditional workouts that focus on individual muscle groups, TRX Suspension Training engages multiple muscle groups simultaneously, providing a highly efficient and effective workout.
Here are some of the key benefits of TRX Suspension Training:
Full-Body Engagement: Every exercise engages your core, arms, legs, and back, offering a total body workout like no other.
Increase in Strength and Endurance: With regular participation in TRX Suspension Training, you'll notice significant improvements in your overall strength and endurance levels.
Improved Flexibility: TRX exercises incorporate dynamic stretching movements, which help increase your flexibility and range of motion.
Enhanced Stability and Balance: By performing exercises on the unstable TRX straps, you'll develop greater stability and balance, which translates to improved athletic performance and reduced risk of injuries.
Efficient and Time-Saving: TRX Suspension Training allows you to get an intense full-body workout in just 30 minutes, making it perfect for individuals with busy schedules.
Why Choose Our TRX Suspension Training Program
At Rising Phoenix Fitness, we take pride in offering the best TRX Suspension Training program in the Hempfield area. Here's why you should choose us:
Highly Qualified Instructors: Our certified TRX trainers have extensive experience in guiding individuals of all fitness levels, ensuring that you receive personalized attention and proper form correction.
Advanced Training Facilities: Our state-of-the-art facilities are equipped with top-of-the-line TRX Suspension Training equipment, providing you with a safe and optimal training environment.
Customized Workouts: We design our TRX Suspension Training sessions to cater to your specific goals, whether you're looking to lose weight, build muscle, or improve overall fitness.
Supportive Community: Join a community of like-minded individuals who motivate and inspire each other throughout their fitness journeys.
Get Started with TRX Suspension Training Today!
Don't wait any longer to begin your TRX Suspension Training journey with Rising Phoenix Fitness. Experience the transformative power of this highly effective workout program, available exclusively at Hempfield recCenter.
Visit our website now to learn more about our TRX Suspension Training program, view the class schedule, and sign up for your first session. Take the first step towards a stronger, fitter, and healthier you!