Intro to Dance (ages 3-4) - Hempfield recCenter
Jul 2, 2020
Aquatics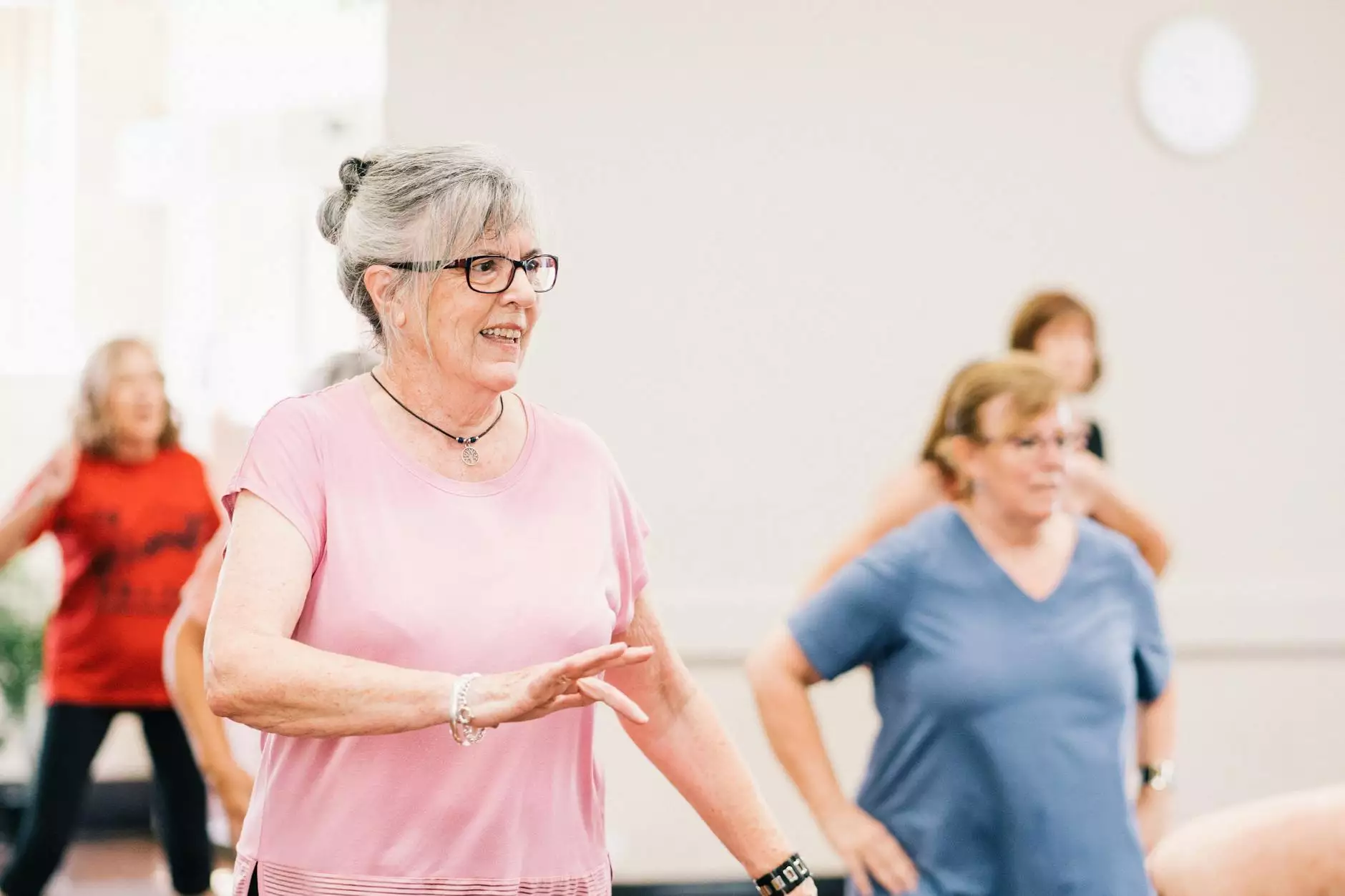 Welcome to Intro to Dance at Hempfield recCenter!
At Rising Phoenix Fitness, we understand the importance of a well-rounded fitness regimen, and that includes dance. Our Intro to Dance program is specifically designed for children aged 3-4 who are interested in discovering the joy and artistry of dance. With our highly skilled instructors, we provide a nurturing environment that fosters creativity, builds confidence, and develops motor skills in a structured and fun manner.
Why Choose Rising Phoenix Fitness?
When it comes to dance programs for young children, Rising Phoenix Fitness stands out from the rest. Here are some reasons why:
1. Experienced and Passionate Instructors
Our dance instructors are not only highly skilled in various dance styles, but they are also passionate about teaching children. They understand the developmental needs of young dancers and create age-appropriate lessons that engage and inspire.
2. Comprehensive Dance Curriculum
Our Intro to Dance program incorporates a comprehensive curriculum that covers a wide range of dance techniques, including ballet, jazz, and creative movement. We believe in exposing children to different styles to help them discover their interests and talents.
3. Nurturing Creative Expression
Dance is a beautiful form of expression, and we encourage our young dancers to explore their creativity. Through imaginative exercises, storytelling, and improvisation, we help children develop their artistic voice while having fun.
4. Building Confidence
Confidence is the key to success in dance and beyond. Our program focuses on building self-assurance through positive reinforcement, individual attention, and performance opportunities. We celebrate each child's progress and help them grow both as dancers and individuals.
5. Developing Motor Skills
Dance is a physical activity that enhances motor skills, coordination, and balance. Through age-appropriate exercises, our instructors help young dancers improve their motor skills while having a blast.
About Our Program
Our Intro to Dance program is specifically designed for children aged 3-4. Here are some details about what you can expect:
Class Structure
Our classes are structured to provide a balance between learning dance techniques and fostering creativity. Each session includes warm-up exercises, technique drills, choreography practice, and cool-down activities. We ensure that each class is engaging, interactive, and age-appropriate.
Class Schedule
We offer flexible class schedules to accommodate different families' needs. You can choose from morning, afternoon, or evening sessions to find the perfect time slot for your child's dance journey.
Safe and Supportive Environment
At Hempfield recCenter, we prioritize the safety and well-being of our young dancers. Our facility is equipped with state-of-the-art dance studios, ensuring a conducive environment for learning and exploring. We also maintain smaller class sizes to provide personalized attention to each child.
Performance Opportunities
We believe that performing in front of an audience is a valuable experience for young dancers. Throughout the year, we organize recitals and showcases to give our Intro to Dance students the chance to showcase their progress, boost their confidence, and feel a sense of achievement.
Enroll Your Child Today!
Don't miss the opportunity to introduce your child to the wonderful world of dance. Our Intro to Dance program at Hempfield recCenter provides a nurturing environment where young dancers can explore their creativity, gain confidence, and develop essential motor skills. Contact us today to enroll your child and give them an unforgettable dance experience with Rising Phoenix Fitness!