Coed Flag Football League (ages 6-12)
Mar 17, 2023
Aquatics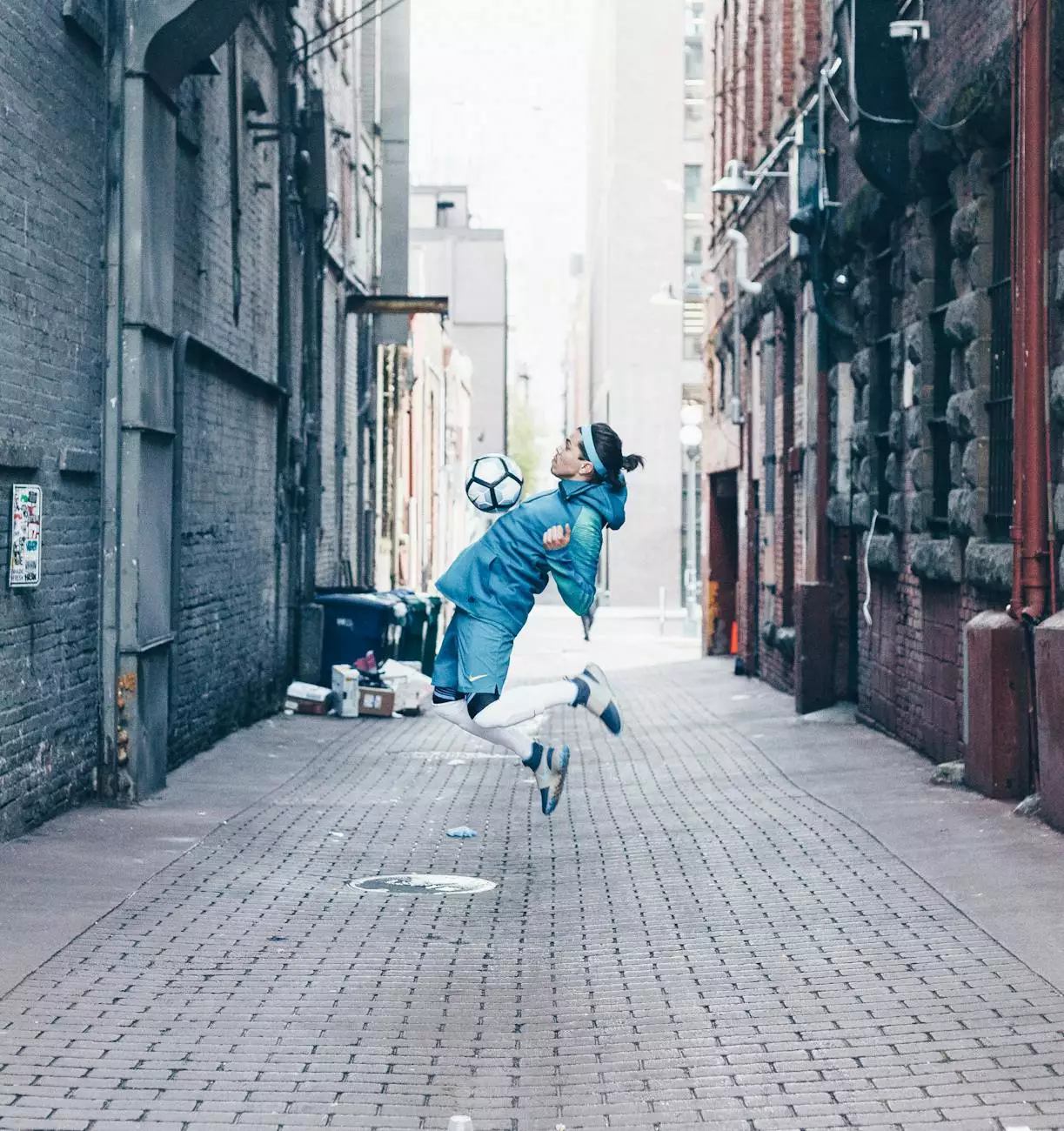 Welcome to the Coed Flag Football League (ages 6-12) at Rising Phoenix Fitness! Our league is designed to provide a fun and inclusive environment for children ages 6 to 12 to develop their football skills, improve their fitness levels, and foster teamwork and sportsmanship. Through our expert coaching and engaging activities, your child will have the opportunity to thrive both on and off the field.
Why Choose Our Coed Flag Football League?
At Rising Phoenix Fitness, we understand the importance of physical activity for children's overall health and well-being. Our Coed Flag Football League combines the excitement of football with the benefits of regular exercise. Here are some reasons why you should consider enrolling your child in our league:
Expert Coaching: Our league is led by experienced coaches who possess a deep understanding of the game and are passionate about teaching children the fundamentals of football. Your child will receive top-notch coaching tailored to their age and skill level.
Inclusive Environment: We believe in fostering an inclusive environment where all children feel valued and supported. Our league welcomes participants of all skill levels, ensuring that each child has a chance to grow and excel in their own unique way.
Physical Fitness: Engaging in regular physical activity is crucial for children's overall health and development. Our Coed Flag Football League provides a fantastic opportunity for your child to improve their fitness levels while having fun and socializing with peers.
Teamwork and Sportsmanship: Football promotes teamwork, cooperation, and communication skills. Our league emphasizes the importance of these qualities, helping your child develop strong bonds with their teammates and learn valuable life skills that extend beyond the football field.
Fun and Safe Environment: Your child's safety is our top priority. We maintain a safe and structured environment where children can enjoy playing football without unnecessary risks. Our coaches adhere to strict safety protocols and closely monitor the activities to ensure a positive experience for all participants.
Registration and Schedule
Registration for our Coed Flag Football League is now open! Secure your child's spot by visiting our website or contacting our friendly staff. The league runs for a duration of eight weeks, offering a comprehensive and well-rounded program for your child.
Each session includes a combination of skill-building exercises, drills, friendly matches, and team-building activities. Your child will have the opportunity to learn and refine their football techniques, practice game strategies, and gain a deeper understanding of the sport.
Benefits of Coed Flag Football
Coed Flag Football is an ideal introduction to football for children. It offers numerous benefits that contribute to their physical, mental, and emotional development. Here are some key advantages of participating in our Coed Flag Football League:
Improved Physical Fitness: Flag football involves continuous movement, helping your child stay active and build their cardiovascular endurance, agility, and coordination.
Enhanced Motor Skills: Your child will improve their throwing, catching, and running abilities through regular practice and game participation. These skills are transferable to various other sports and physical activities.
Boosted Confidence: As your child learns new football skills and achieves personal milestones, their confidence will soar. Our encouraging coaches and supportive teammates will further enhance their self-esteem.
Sportsmanship and Fair Play: Coed Flag Football promotes fair play, respect, and good sportsmanship. Your child will learn to compete in a friendly and respectful manner, developing character-building qualities that extend beyond the game.
Social Interaction: Our league provides an excellent opportunity for your child to make new friends, build social connections, and develop their teamwork and communication skills. They will forge lasting relationships with their peers and create fond memories together.
Join Our Coed Flag Football League Today!
Are you ready to unleash the football star within your child? Don't miss out on the chance to join our Coed Flag Football League at Rising Phoenix Fitness. Give your child an exciting and enriching experience, where they can develop their football skills, improve their fitness, and learn invaluable life lessons.
Visit our website or contact us today to secure your child's spot in our upcoming league. Don't wait, spots are filling up quickly!