The Power of Self-Care for Optimal Health and Well-being
Apr 20, 2018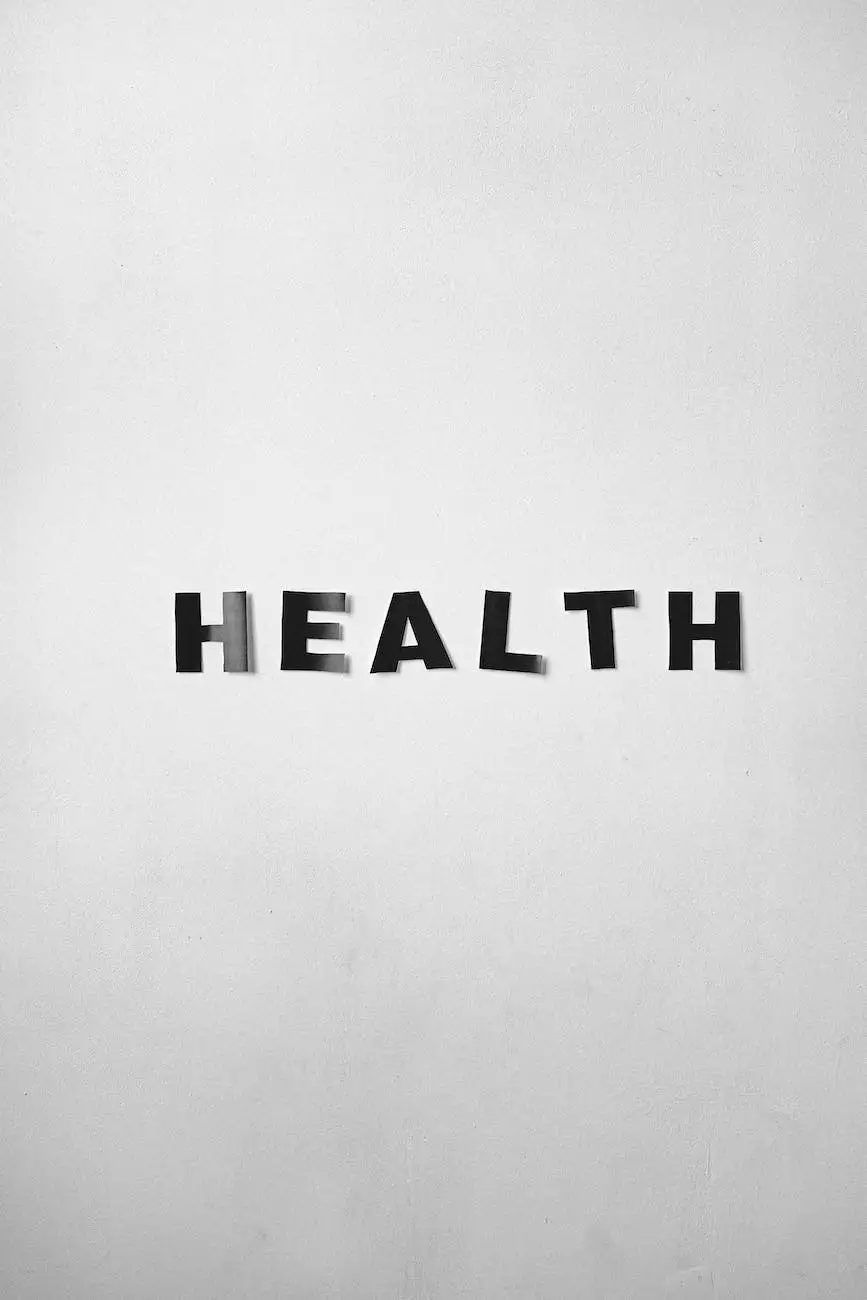 Introduction
Welcome to Rising Phoenix Fitness, your trusted source for all things health, nutrition, diets, and fitness. In today's fast-paced world, self-care has become essential for maintaining balance, reducing stress, and achieving overall well-being. Our dedicated team at Rising Phoenix Fitness understands the vital role self-care plays in leading a healthy and fulfilling life. Let us guide you through the importance of self-care and its positive impact on your mind, body, and soul.
Defining Self-Care
Self-care refers to the deliberate practice of taking care of oneself to promote physical, mental, and emotional well-being. It involves recognizing your own needs and making conscious choices to prioritize your health and happiness. At Rising Phoenix Fitness, we believe that self-care should be a fundamental part of everyone's daily routine, enabling individuals to thrive and reach their full potential.
Physical Self-Care
Physical self-care encompasses activities that contribute to maintaining and enhancing your physical health. This includes regular exercise routines, nourishing your body with a balanced diet, getting enough sleep, and prioritizing relaxation. Our expert trainers will guide you in creating personalized workout plans that suit your individual needs and goals. We provide valuable insights on nutrition and diets, ensuring you have the information to make informed choices for optimal physical well-being.
Mental and Emotional Self-Care
Just as important as physical self-care, mental and emotional self-care strengthens your emotional resilience, reduces stress levels, and enhances your overall mental well-being. At Rising Phoenix Fitness, we offer a range of resources and guidance to help you cultivate a healthy mindset. From mindfulness practices to stress management techniques, we empower you to take charge of your mental and emotional wellness.
Self-Care Strategies
Self-care strategies encompass a wide range of practices that promote self-nurturing and rejuvenation. Here are some effective self-care strategies you can incorporate into your daily routine:
Practice Mindfulness: Take a few moments each day to be fully present in the moment and cultivate a sense of gratitude.
Engage in Physical Activities: Find physical activities or exercises that you enjoy and make them a regular part of your routine.
Prioritize Sleep: Establish a consistent sleep schedule and create a relaxing environment to ensure you get an adequate amount of restful sleep each night.
Nourish Your Body: Adopt a balanced, nutrient-rich diet that supports your overall health and energy levels.
Set Boundaries: Learn to say no when necessary and establish healthy boundaries that protect your time and energy.
Engage in Hobbies: Pursue activities that bring you joy and allow you to unwind and recharge.
Cultivate Supportive Relationships: Surround yourself with positive and supportive individuals who uplift and inspire you.
Benefits of Self-Care
The benefits of self-care are immense and far-reaching. By prioritizing self-care in your life, you can:
Reduce Stress Levels: Engaging in self-care activities helps lower stress hormones, promoting relaxation and overall well-being.
Improve Physical Health: Taking care of your body through regular exercise, proper nutrition, and adequate rest enhances your physical health and boosts your immune system.
Enhance Mental Clarity: Incorporating self-care practices into your routine improves your cognitive function, allowing you to think more clearly and make better decisions.
Promote Emotional Well-being: Self-care nurtures your emotional health, helping you manage emotions and develop a stronger sense of self-awareness.
Boost Productivity: Prioritizing self-care allows you to recharge and increase your energy levels, leading to improved productivity and focus in all areas of life.
Conclusion
At Rising Phoenix Fitness, we believe that self-care is the cornerstone of a healthy and fulfilling life. By integrating self-care practices into your daily routine, you can achieve optimal health and well-being. Take the first step towards prioritizing yourself by exploring our blog for insightful articles and expert guidance on self-care within the realm of health, nutrition, diets, and fitness.