Rising Phoenix Fitness - Diet
Jan 2, 2019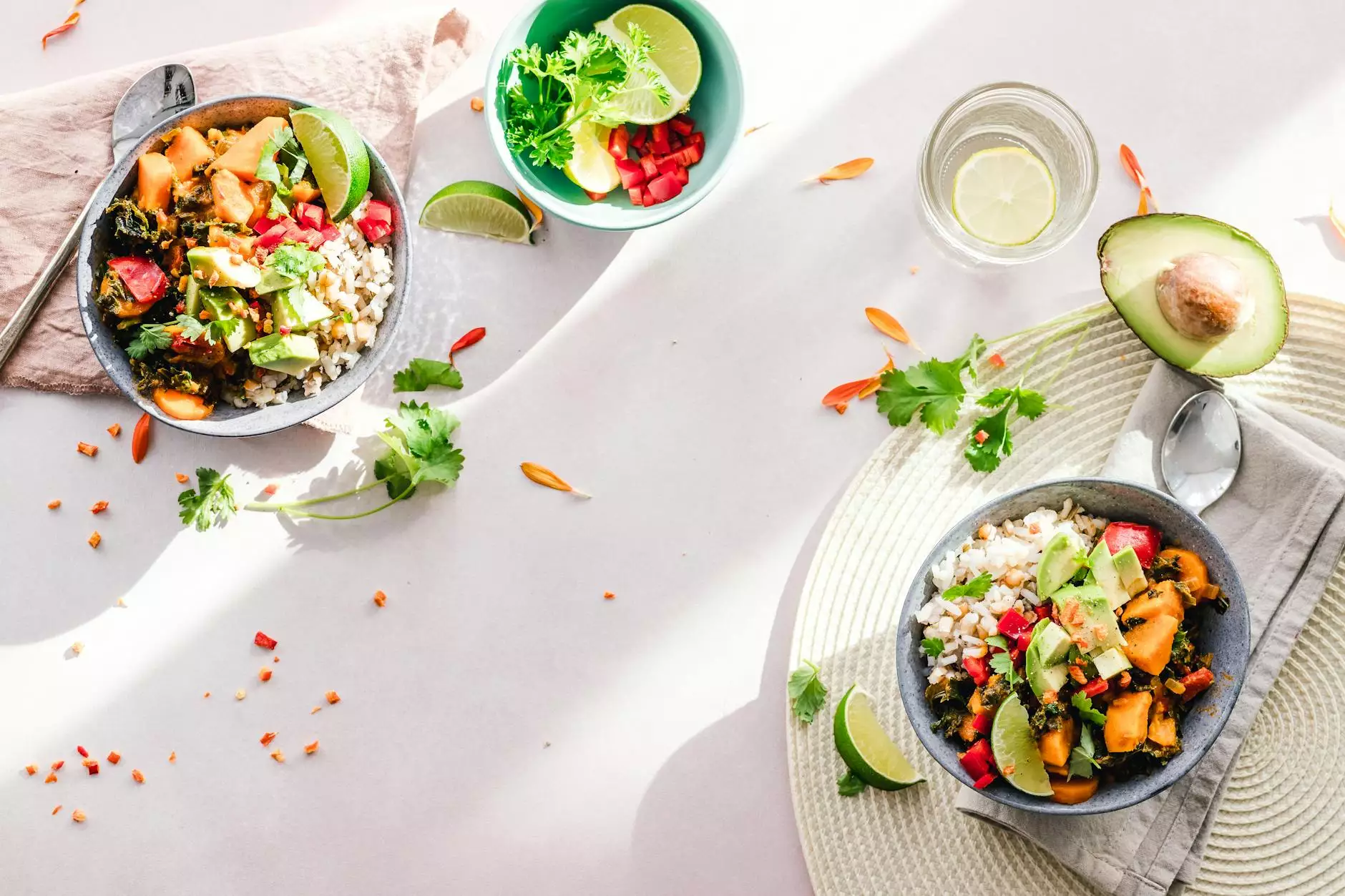 Introduction
Welcome to the ultimate resource for achieving your health and fitness goals through effective diet plans and nutrition strategies. Rising Phoenix Fitness is here to provide you with expert advice, tips, and resources to help you adopt a healthier lifestyle and optimize your overall well-being.
Why Diet Matters
When it comes to improving your health and achieving your fitness goals, diet plays a crucial role. Proper nutrition is the foundation for a strong and healthy body. It provides the necessary nutrients, vitamins, and minerals to fuel your body, enhance performance, and support recovery. A well-balanced diet also helps prevent diseases, manage weight, and promote overall wellness.
Your Personalized Diet Plan
At Rising Phoenix Fitness, we understand that every individual is unique with distinct dietary needs. That's why we offer personalized diet plans tailored to your specific goals, lifestyle, and preferences. Our team of experienced nutritionists and dietitians will work closely with you to create a customized plan that fits your needs and helps you achieve sustainable results.
Assessment and Goal Setting
Before creating your personalized diet plan, we will conduct an in-depth assessment to understand your current dietary habits, medical history, and fitness objectives. This assessment helps us set realistic goals and design a plan that supports your individual needs.
Customized Meal Plans
Based on your assessment, our expert team will develop a comprehensive meal plan that includes a balance of macronutrients (carbohydrates, proteins, and fats), as well as essential micronutrients (vitamins and minerals). Your meal plan will be rich in whole foods, natural ingredients, and delicious recipes carefully crafted to suit your taste buds.
Supplement Recommendations
In addition to a well-balanced diet, we may recommend specific supplements to support your nutritional needs. Our team will guide you in understanding the benefits of various supplements and help you select the ones that can enhance your overall health and wellness.
Nutrition Education and Resources
At Rising Phoenix Fitness, we believe that education is key to sustaining long-term dietary success. Alongside personalized meal plans, we provide a wealth of nutrition resources to empower you with knowledge and make informed choices about your diet.
Informative Blog Articles
Our blog features a diverse range of articles covering various aspects of nutrition, diets, and fitness. From debunking popular diet myths to exploring the benefits of specific food groups, our blog provides in-depth insights and evidence-based information to help you stay informed.
Recipe Collection
Discover our extensive collection of healthy and delicious recipes designed to cater to various dietary preferences and requirements. Whether you're looking for quick post-workout snacks or hearty family meals, our recipes will inspire you to enjoy nutritious food without sacrificing taste.
Expert Tips and Guidance
Our team of nutrition experts regularly shares valuable tips, tricks, and guidance on maintaining a healthy diet and achieving your fitness goals. Stay updated with the latest trends, research, and strategies to optimize your nutrition and take control of your health.
Start Your Journey with Rising Phoenix Fitness
Embark on a transformative journey towards better health and wellness with Rising Phoenix Fitness. Our comprehensive approach to diet and nutrition will equip you with the knowledge, resources, and support needed to make lasting changes. Optimize your body, energize your mind, and unleash your true potential.
Contact us today to get started on your personalized diet plan and unlock the path to a healthier, fitter you!