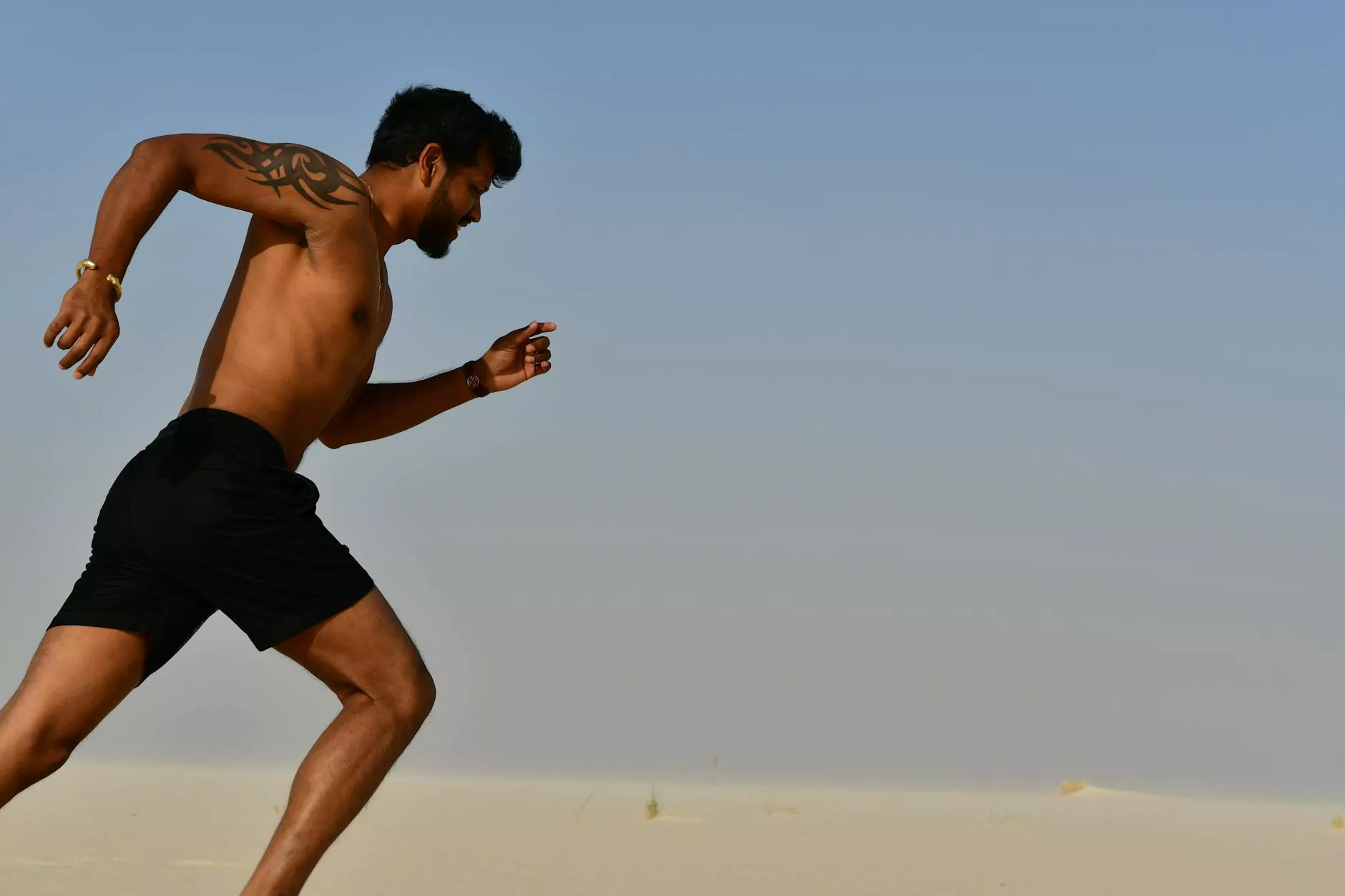 Welcome to Rising Phoenix Fitness, your trusted source for all things related to health, nutrition, diets, and fitness. In this article, we will discuss the importance of cardio training for heart health and how it can positively impact your overall well-being.
The Science Behind Cardio Training and Heart Health
Cardiovascular exercise, commonly known as cardio training, refers to physical activities that increase your heart and breathing rates. These exercises target the large muscles in your body, such as those in your legs and arms, to improve cardiovascular fitness.
Engaging in regular cardio training has numerous benefits, especially in terms of heart health. It helps strengthen your heart muscles, increases lung capacity, improves blood circulation, and lowers the risk of developing cardiovascular diseases.
Benefits of Cardio Training for Heart Health
1. Improved Heart Function: Consistent cardio exercises such as running, swimming, cycling, or brisk walking help increase your heart's efficiency. A stronger heart pumps blood more effectively, delivering oxygen and nutrients to your body's tissues more efficiently.
2. Lower Blood Pressure: Cardio training can help reduce high blood pressure, a major risk factor for heart disease and stroke. It helps keep your blood vessels flexible and promotes better blood flow, thereby reducing strain on the heart.
3. Lower Cholesterol Levels: Regular cardio workouts can increase the levels of high-density lipoprotein (HDL) cholesterol, also known as the "good" cholesterol, and reduce levels of low-density lipoprotein (LDL) cholesterol, known as the "bad" cholesterol. This balance can improve heart health and reduce the risk of atherosclerosis.
4. Weight Management: Cardio exercises are effective in burning calories, making it an essential component of weight loss or management programs. By incorporating cardio training into your fitness routine, you can increase your metabolism and maintain a healthy body weight, reducing the strain on your heart.
5. Enhanced Mood and Mental Well-being: Engaging in cardio workouts stimulates the production of endorphins, commonly known as "feel-good" hormones. These chemicals can help reduce stress, improve mood, and alleviate symptoms of anxiety and depression.
Choosing the Right Cardio Exercises
The world of cardio training offers a wide range of options to suit different preferences and fitness levels. Here are some popular cardio exercises:
Running: A versatile and accessible exercise that can be done outdoors or on a treadmill. It burns a high number of calories and strengthens your leg muscles.
Swimming: A low-impact exercise that is gentle on the joints. It provides a full-body workout and improves cardiovascular endurance.
Cycling: Whether indoor or outdoor, cycling is a great way to engage your leg muscles and improve cardiovascular fitness. It can be incorporated into your daily commute or enjoyed as a recreational activity.
Jumping Rope: An affordable and convenient cardio exercise that can be done anywhere. Jump rope workouts improve coordination, balance, and agility, while also increasing heart rate.
Dancing: A fun and enjoyable way to get your heart pumping. Dancing not only burns calories but also improves coordination and rhythm, making it suitable for people of all ages and fitness levels.
Rising Phoenix Fitness: Your Partner in Achieving Heart Health
At Rising Phoenix Fitness, we understand the significance of cardio training for heart health and overall well-being. Our expert trainers are here to guide and support you on your fitness journey.
We offer a variety of cardio-focused fitness programs tailored to meet your specific goals. Whether you are a beginner or an experienced athlete, our trainers will create personalized workouts that suit your fitness level and preferences.
Join us at Rising Phoenix Fitness and experience the transformative benefits of cardio training for heart health. Take the first step towards a healthier lifestyle and a stronger heart. Contact us today to get started!
© 2022 Rising Phoenix Fitness. All rights reserved. | Category: Health - Nutrition Diets and Fitness