Client Success Story-Achievement Unlocked for Miriam!
Jul 17, 2023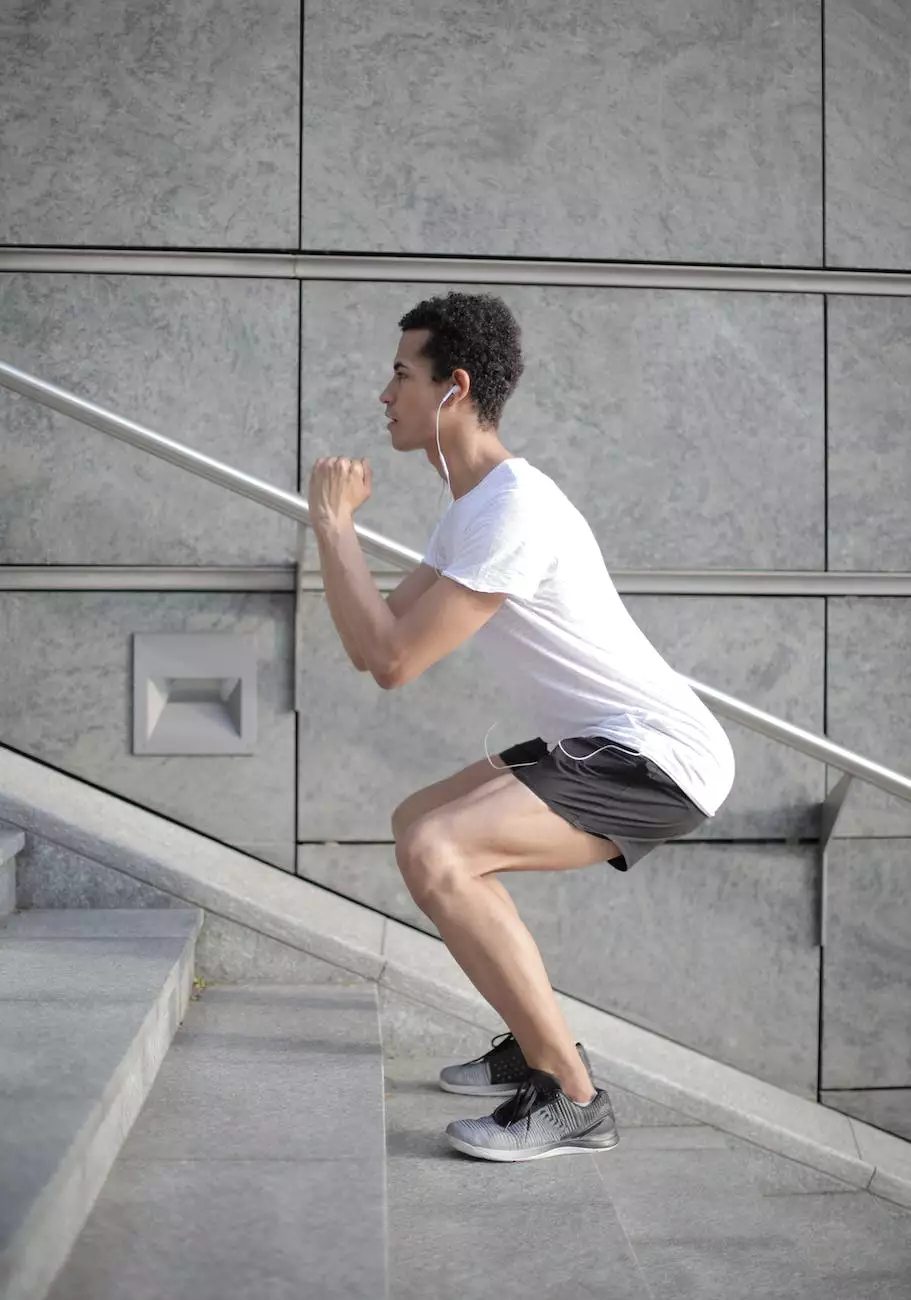 Transform Your Life with Rising Phoenix Fitness
Welcome to the inspiring client success story of Miriam, who has unlocked remarkable achievements with the guidance and support of Rising Phoenix Fitness. Our mission is to empower individuals to reach their full potential through a holistic approach to health, nutrition, and fitness.
The Journey Begins
Just a few months ago, Miriam embarked on her journey towards a healthier lifestyle, seeking a change that would bring her lasting results. She had tried numerous diets and exercise programs in the past, but nothing seemed to yield the sustainable transformation she desired.
Choosing Rising Phoenix Fitness
Miriam stumbled upon Rising Phoenix Fitness while searching for a comprehensive approach to health, nutrition, and fitness. Intrigued by our client success stories and the positive reviews, she decided to take the leap and join our supportive community.
Personalized Health and Fitness Plan
At Rising Phoenix Fitness, we understand the importance of individualized care to achieve optimal results. Miriam was assigned a dedicated fitness coach and a registered dietitian who worked closely with her to create a customized plan tailored to her specific goals and lifestyle.
Exercise Regimen
Under the guidance of her fitness coach, Miriam embarked on a well-rounded exercise regimen that included a mix of cardiovascular workouts, strength training, and flexibility exercises. Our certified trainers tailored the program to Miriam's fitness level and gradually challenged her to push her boundaries.
Nutrition and Diet Guidance
Accompanying Miriam's exercise program was a comprehensive nutrition and diet plan developed by our registered dietitian. We believe that sustainable results come not only from working out but also from fueling the body with the right nutrients. Miriam received guidance on balanced meal planning, portion control, and tips for making healthier choices.
Holistic Approach to Wellness
At Rising Phoenix Fitness, we recognize that true health and wellness extend beyond physical exercise and nutrition. Therefore, Miriam had access to a range of holistic services designed to support her overall well-being.
Mindfulness and Stress Management
Through mindfulness training and stress management techniques, Miriam learned to cultivate a positive mindset and effectively manage the daily stresses of life. This holistic approach helped her find balance and reduced her reliance on unhealthy coping mechanisms.
Accountability and Support
Our tight-knit community of members, trainers, and staff provided Miriam with the accountability and support she needed to stay committed and motivated throughout her journey. Regular check-ins, group workouts, and online forums allowed her to connect with like-minded individuals, share challenges and successes, and gain additional encouragement.
A Remarkable Transformation
Miriam's dedication and adherence to the personalized plan led to extraordinary results. Over the course of several months, she experienced significant weight loss, improved strength and endurance, enhanced flexibility, and a boost in self-confidence.
Improved Physical Strength and Endurance
Miriam's consistent workouts and expert guidance from her fitness coach resulted in noticeable improvements in her physical strength and endurance. She surpassed her own expectations, achieving personal bests and exceeding her initial fitness goals.
Healthy and Sustainable Weight Loss
Through the guidance of our registered dietitian, Miriam adopted a balanced and sustainable approach to weight loss. By incorporating wholesome foods and making smart choices, she shed excess pounds and uncovered a healthier, more vibrant version of herself.
Increased Flexibility and Mobility
Not only did Miriam enhance her strength and cardiovascular fitness, but she also experienced a significant improvement in her flexibility and mobility. Stretching and regular flexibility exercises became a crucial part of her routine, allowing her to move with greater ease and reduce the risk of injury.
Boosted Self-Confidence and Mental Wellness
As the physical changes became apparent, Miriam's self-confidence soared. She embraced her newfound energy and zest for life, radiating positivity and inspiring those around her. Rising Phoenix Fitness's holistic approach to wellness contributed to her overall mental well-being, leaving her feeling empowered and fulfilled.
Join the Rising Phoenix Fitness Community Today!
If you are ready to unlock your own achievements and embark on a transformative journey towards a healthier, happier you, we invite you to join the Rising Phoenix Fitness community. Discover the power of a holistic approach to health, nutrition, and fitness, and become the best version of yourself.
Contact Us Now
Visit our website, risingphoenixfit.com, and get in touch with our team to learn more about our services and how we can help you achieve your health and fitness goals. Don't wait - the time to unlock your own success story is now!