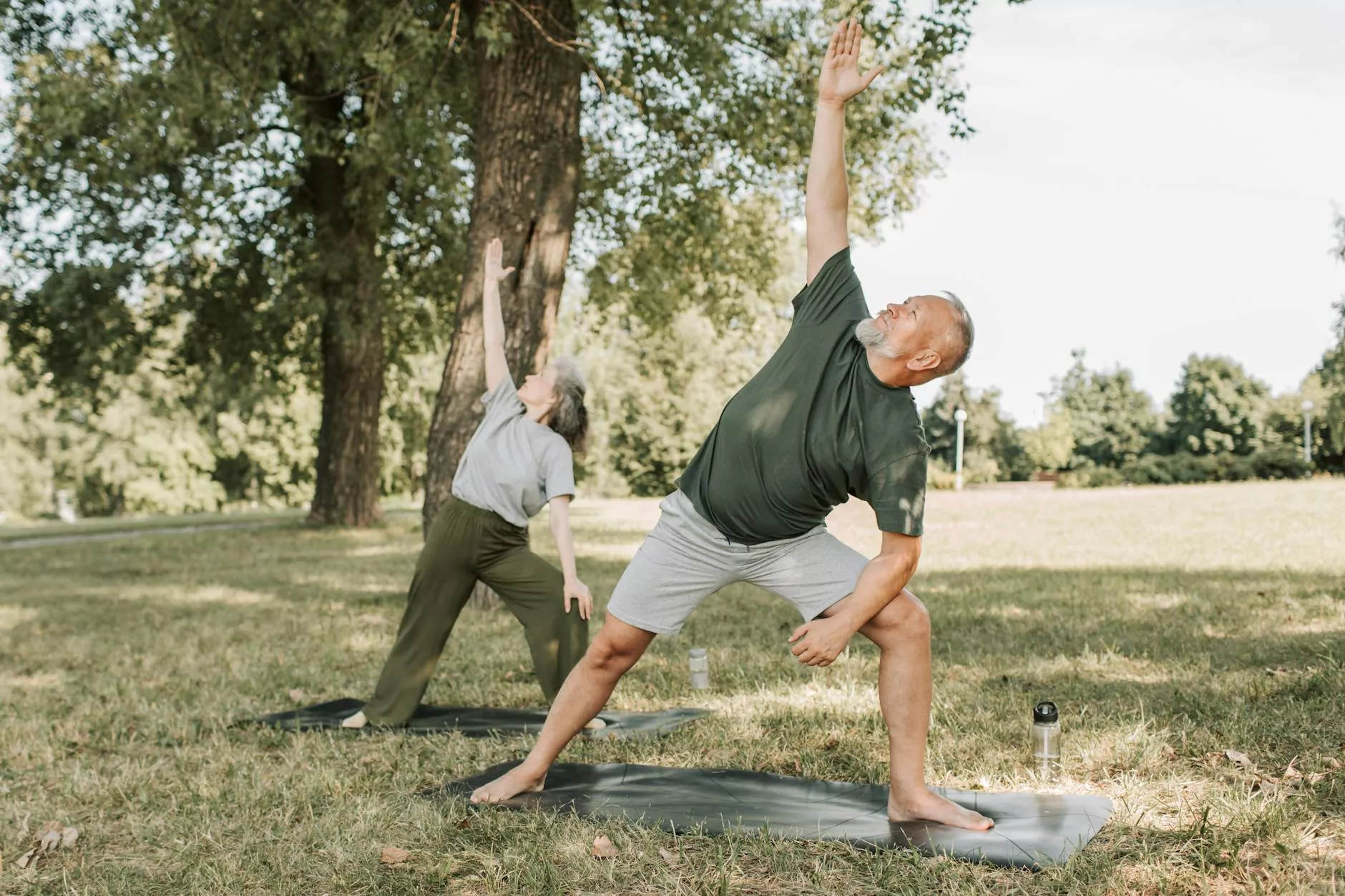 Introduction
Welcome to Rising Phoenix Fitness, where we believe in the power of working out as a couple to not only improve your physical health but also strengthen your bond. This Valentine's Day, why not take the opportunity to celebrate love and wellness by prioritizing your well-being together?
1. Enhanced Motivation and Accountability
One of the primary benefits of exercising as a couple is the enhanced motivation and accountability it provides. When you embark on a fitness journey with your partner, you can cheer each other on, celebrate milestones together, and push each other to reach your goals.
1.1 Setting Shared Goals
By setting shared fitness goals, such as completing a marathon together or maintaining a certain level of fitness, you create a sense of purpose and shared accomplishment. This increases your motivation to stick with your workouts, especially during challenging times.
1.2 Workout Schedules and Commitment
Working out together also helps to establish a regular workout schedule. You can plan your sessions in advance, ensuring both of you commit to a consistent fitness routine. It's harder to make excuses or skip workouts when you have a partner relying on you.
2. Strengthened Bond and Relationship
Exercise can be a powerful tool for strengthening your bond as a couple. When you engage in physical activity together, you create shared experiences, build trust, and deepen your connection.
2.1 Communication and Teamwork
Working out as a couple requires communication and teamwork. Whether it's spotting each other during weightlifting exercises or providing encouragement during a challenging workout, you learn to rely on and support each other. This strengthens your communication skills and fosters a sense of unity.
2.2 Increased Intimacy
Physical activity can trigger the release of endorphins, often referred to as "feel-good" hormones, which can enhance mood and increase feelings of happiness. Exercising together can lead to a natural boost in energy and positivity, translating into improved intimacy and quality time spent together.
3. Health Benefits
Regular physical activity has a multitude of health benefits, both physically and mentally. When you work out as a couple, you both reap the rewards of improved overall health and well-being.
3.1 Increased Fitness Levels
Engaging in regular exercise together improves cardiovascular health, strengthens muscles, and increases overall fitness levels. As a couple, you can motivate and support each other during workouts, pushing yourselves to achieve new levels of fitness.
3.2 Stress Reduction
Exercise is a natural stress reliever. Physical activity releases endorphins, which help combat stress and promote feelings of relaxation and happiness. By working out together, you can both experience stress reduction, which in turn benefits your relationship.
4. Quality Time and Lasting Memories
Working out as a couple allows you to carve out dedicated quality time for each other, away from the distractions of daily life. It presents an opportunity to create lasting memories and enjoy shared experiences.
4.1 Trying New Activities
Exercising together opens up a world of possibilities for trying new activities or workout routines. Whether it's hiking, dancing, or attending fitness classes, exploring different activities together can be exciting and help you bond.
4.2 Celebrating Achievements
As you both progress on your fitness journey, celebrate every milestone and achievement together. Whether it's completing a running challenge or reaching a weightlifting goal, acknowledging and celebrating your accomplishments strengthens your bond and builds a sense of pride in each other's achievements.
So this Valentine's Day, ignite the fire between you and your partner and embark on a journey to improve your well-being, physical health, and relationship. Choose Rising Phoenix Fitness as your partner in embracing a healthier lifestyle together.